Complex Breast Revision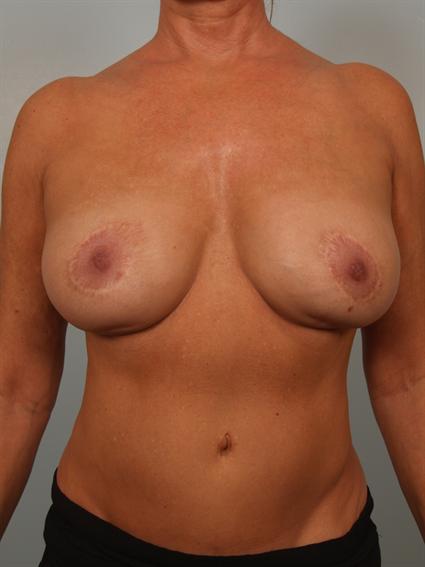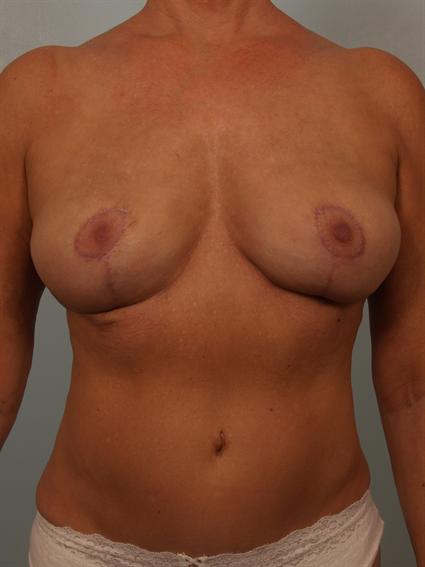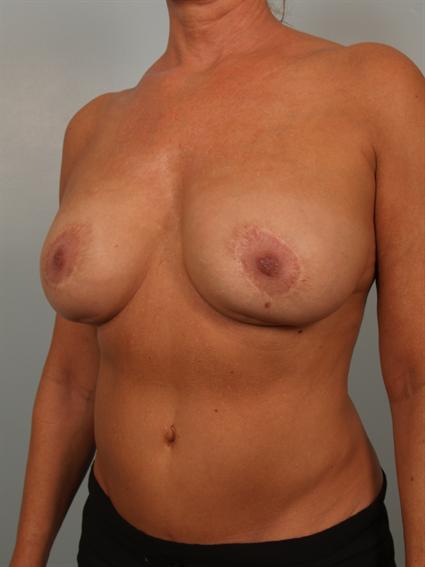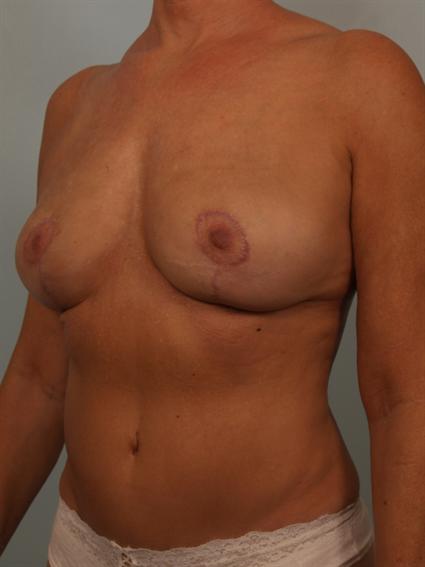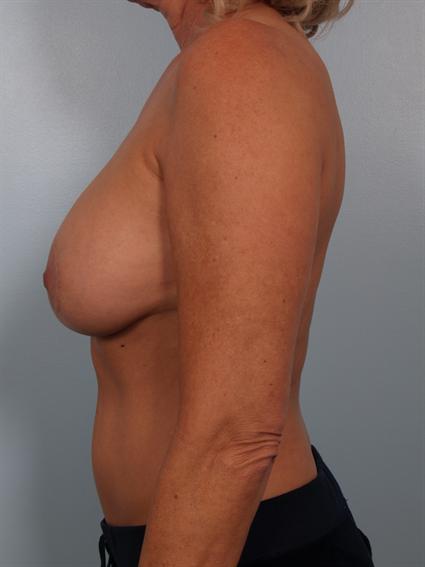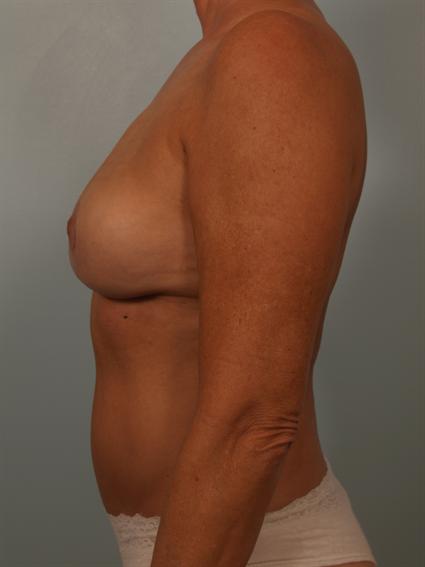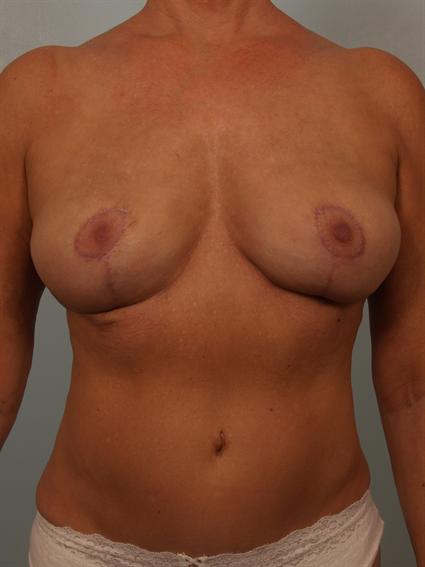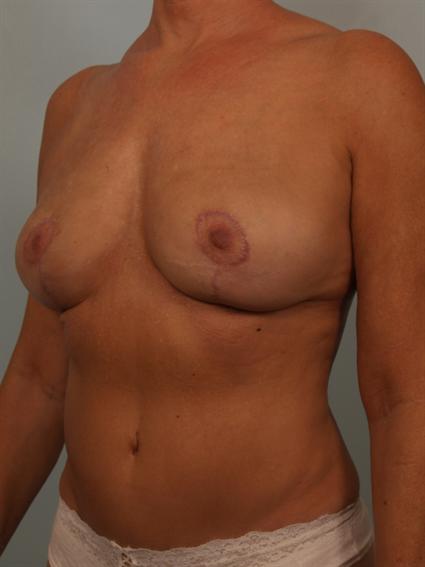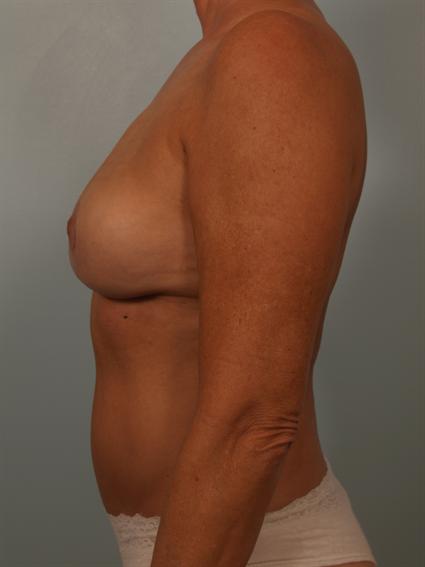 This patient is a 55-year-old female who presented to my office with complaints oversized and unnatural appearing breasts. The patient had undergone multiple prior breast surgeries by another surgeon and currently had misplaced inframammary incisions, which were on the midportion of the lower breasts on each side, oversized areolas with distorted scars and a generally heavier look than she wanted. This patient wished to have her implants removed.
I felt that explantation with mastopexy and fat grafting to the upper poles would give the patient the best overall results if she wanted to avoid implants. The patient had mild lipodystrophy of the flanks and lateral thighs and I felt these would be good harvest sites. During surgery the patient's old implants were removed, a total of 200 cc of fat was injected into the right breast and 160 in the left due to preoperative asymmetry, and a redo mastopexy was performed to improve the patient's breast shape. The patient was very happy with her results, and was glad she could maintain a nice shape without needing implants.
Provider: Dr. Cohen