Complex Breast Revision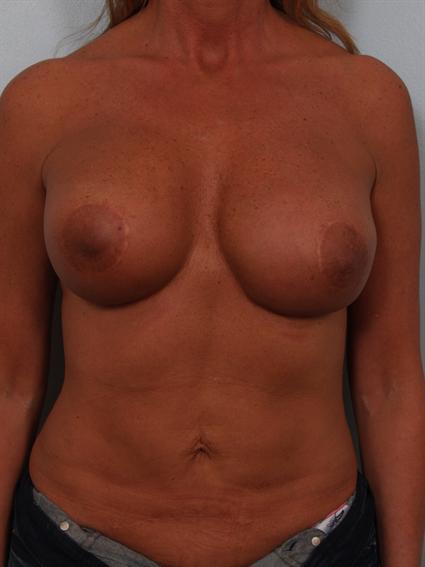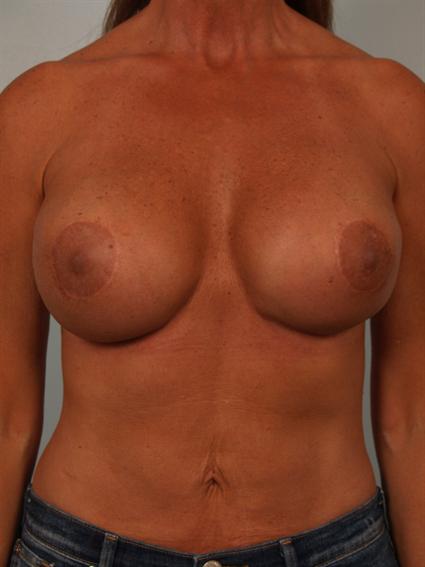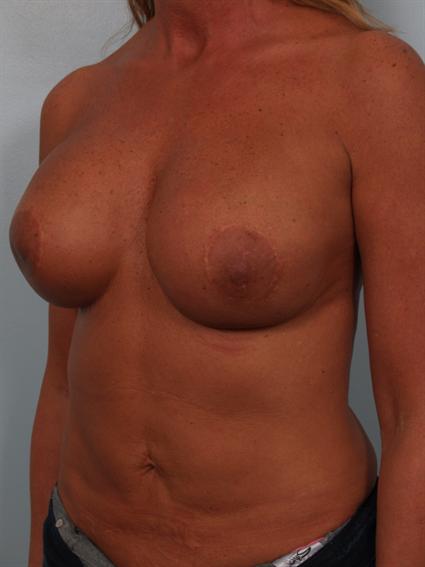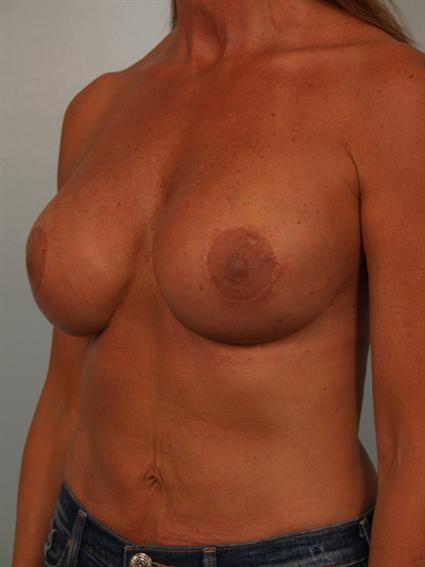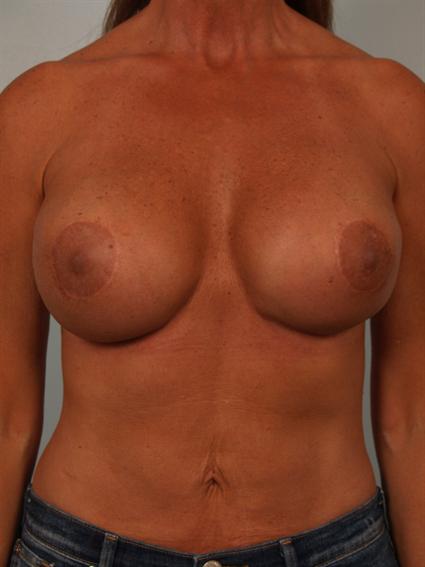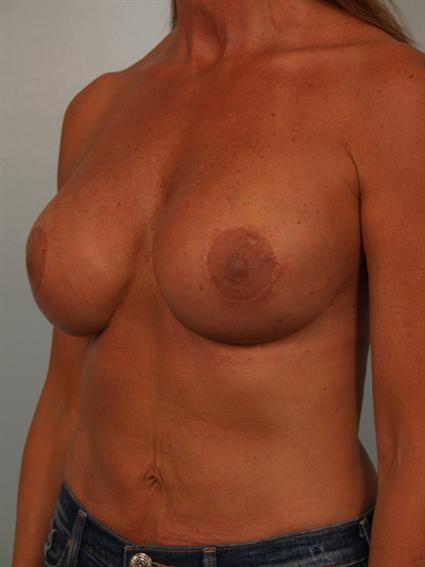 This patient is in her late 50's who presented to my office with complaints of breast asymmetry. The patient previously had surgery by another surgeon and subsequently developed a right capsular contracture, which was corrected by me with a capsulectomy and Strattice. The patient was happy with the softness and appearance of the right breast and now wished to have improvement in the position and softness of the left breast. This left breast had not bothered her before but when compared to the right side, it now felt harder and looked less natural.

Risks and benefits were explained to the patient and appropriate consent was obtained. A revision of the left breast with pocket adjustment and implant exchange to Allergan Natrelle Inspira 605 cc smooth round full profile cohesive silicone gel implants was performed. The patient was very happy with her symmetry and natural appearance. The photos represent her original preoperative appearance when she presented to my office and her final overall result after her procedures with me.
Provider: Dr. Cohen