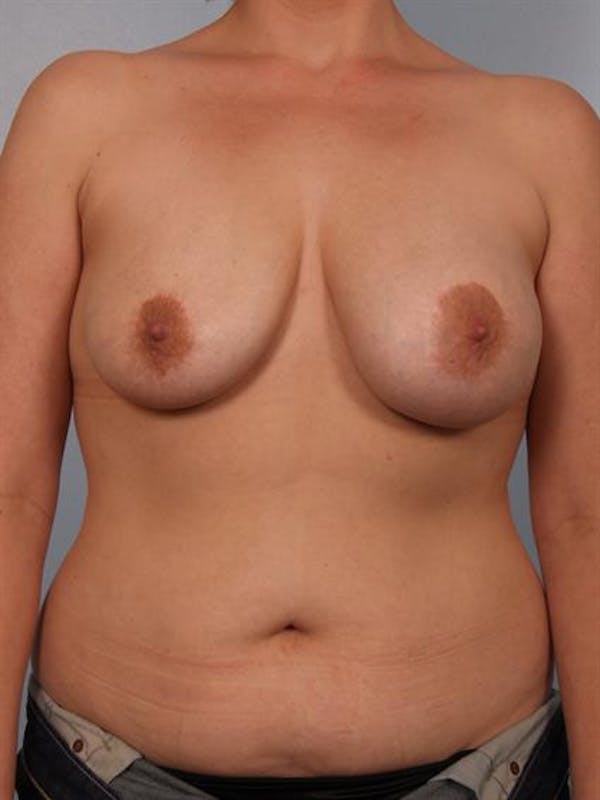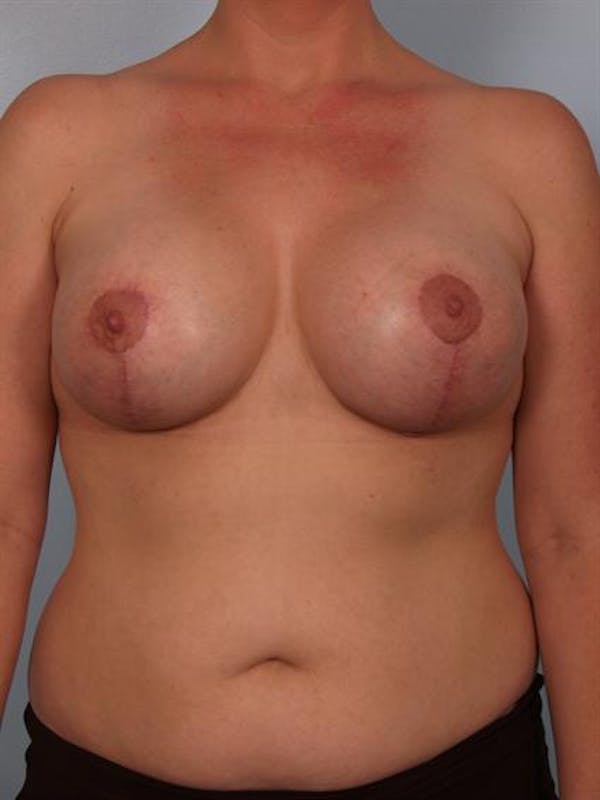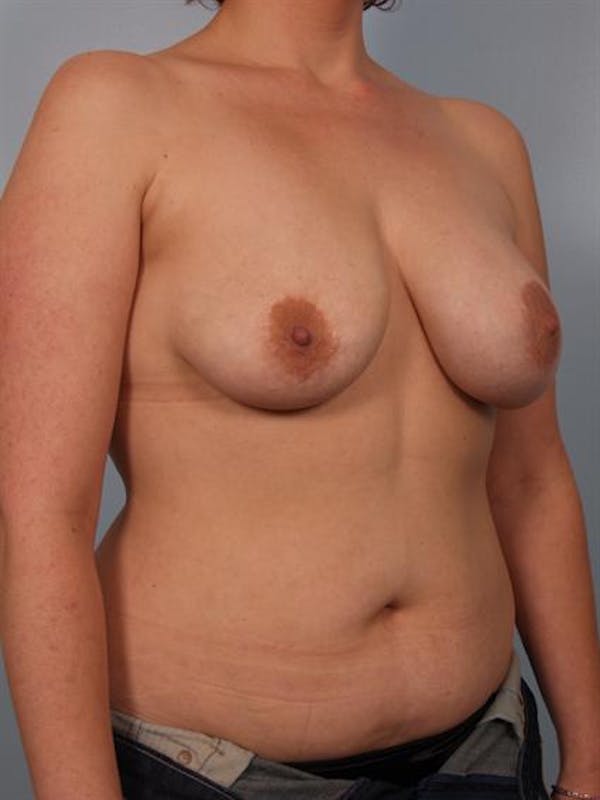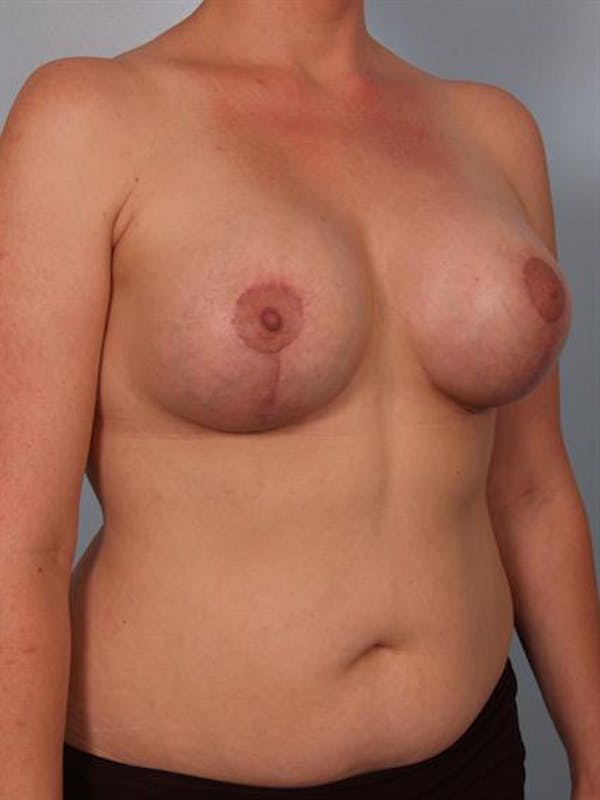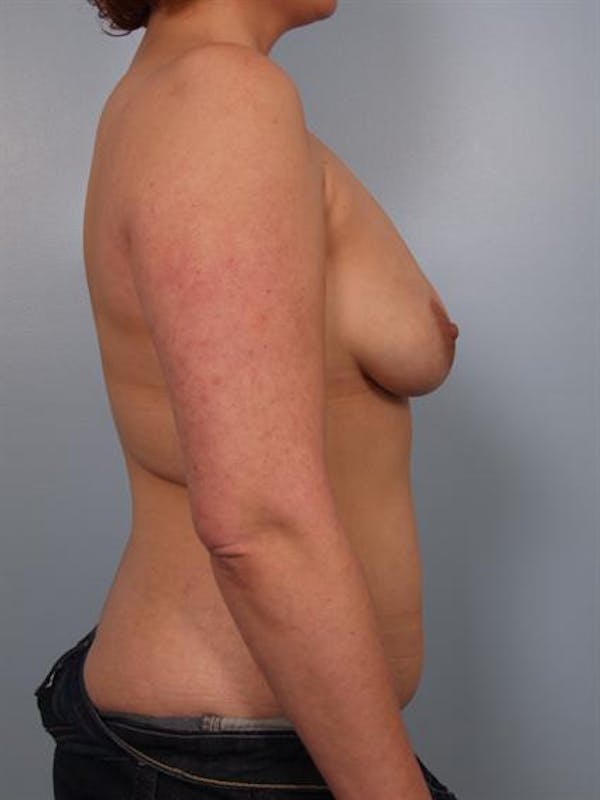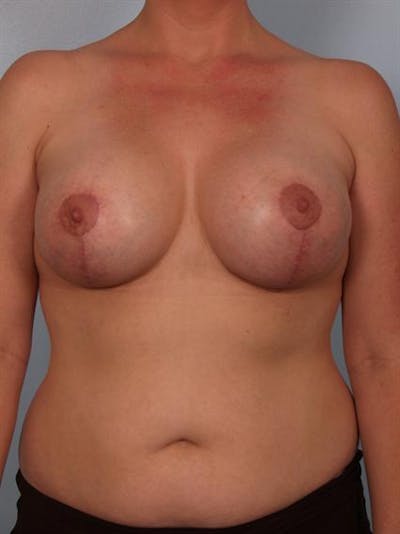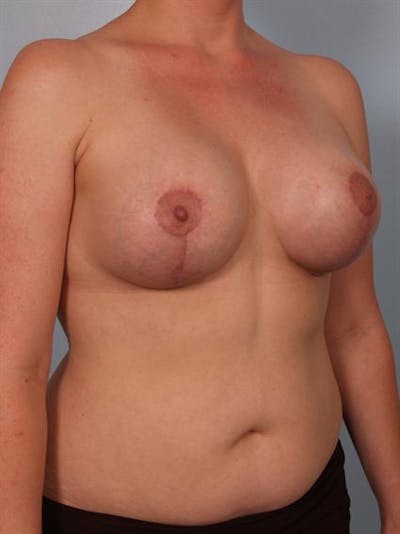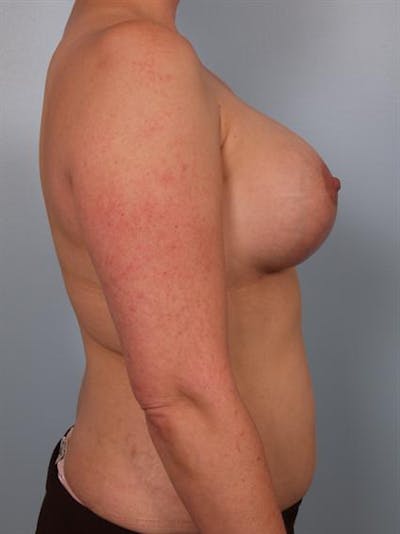 This patient is a 37 year old female who presented to my practice with interest in revision breast augmentation. The patient had previously had a saline breast augmentation with tightening around the areolas by another surgeon. She was unhappy with her asymmetry, unnatural breast appearance and large areola size. She also had a right implant deflation.
For this patient I recommended switching from saline to cohesive silicone gel implants. I also recommended changing the implants from over the muscle to under the muscle for a more natural look and feel to the breasts. Finally, I felt she would need a vertical (lollipop scar) breast lift in order to reshape the breasts and reduce the areola sizes.
In surgery, the patient's old textured saline 300cc implants were changed to 425cc moderate plus profile Mentor cohesive silicone gel implants. I also changed the patient to a submuscular placement and performed a vertical mastopexy (breast lift).
After the surgery, the patient healed nicely and she and her husband could not have been happier with the improvement in her shape, softness, and breast symmetry.
Provider: Dr. Cohen