Complex Breast Revision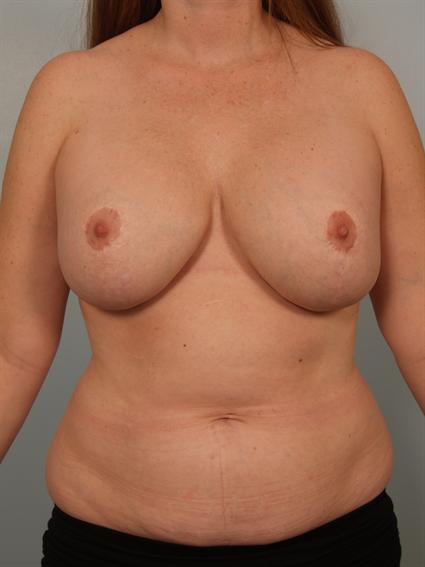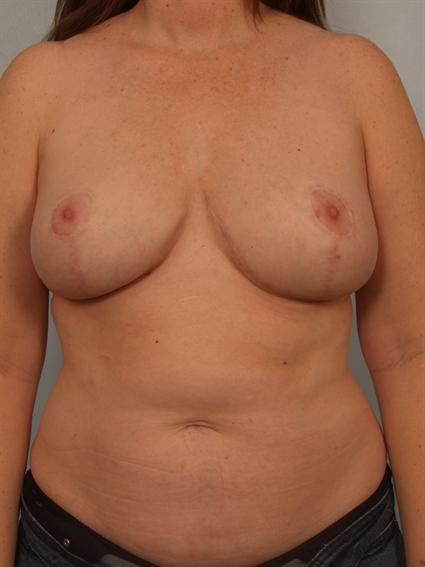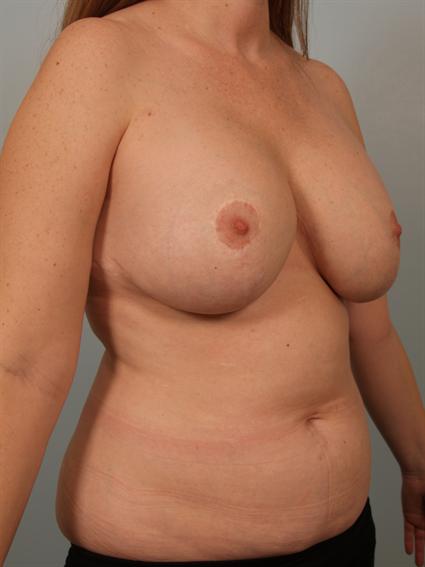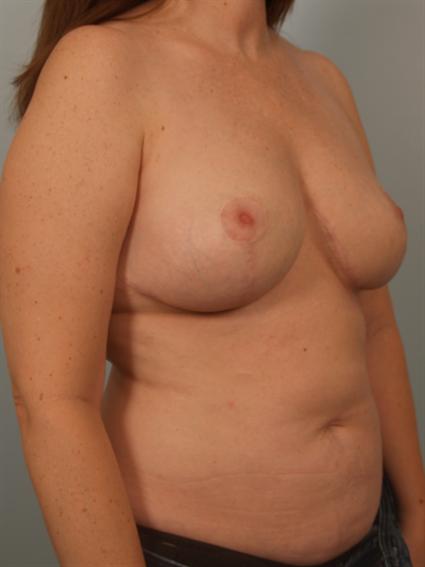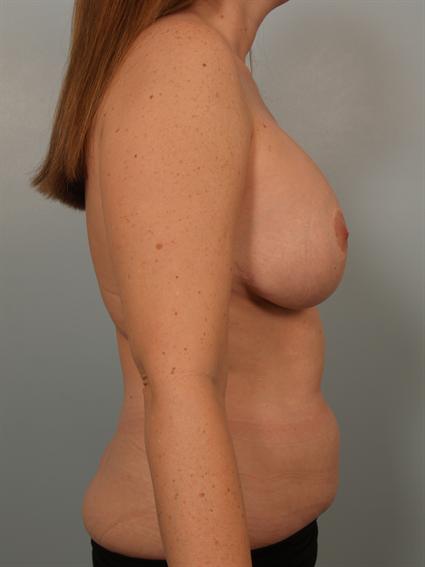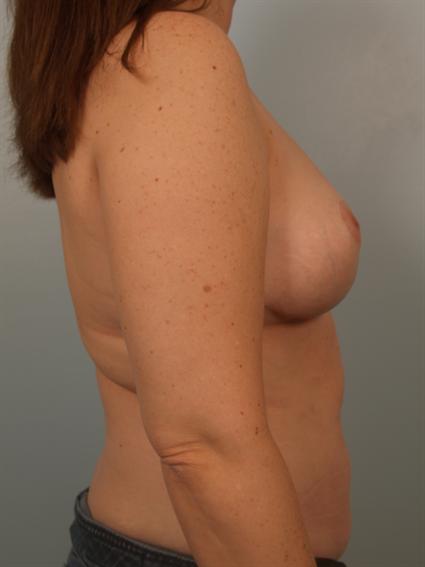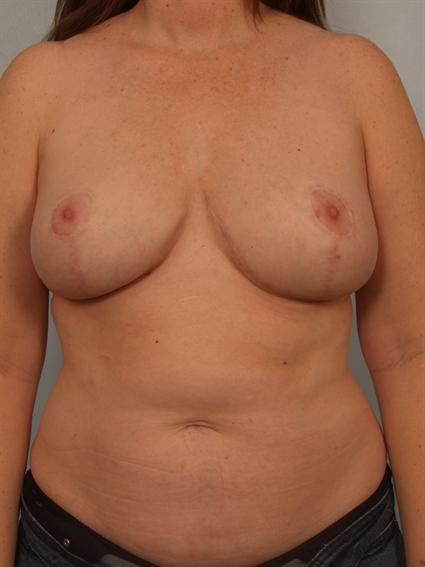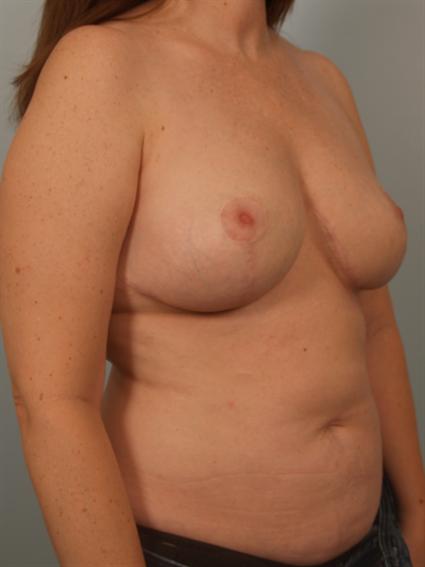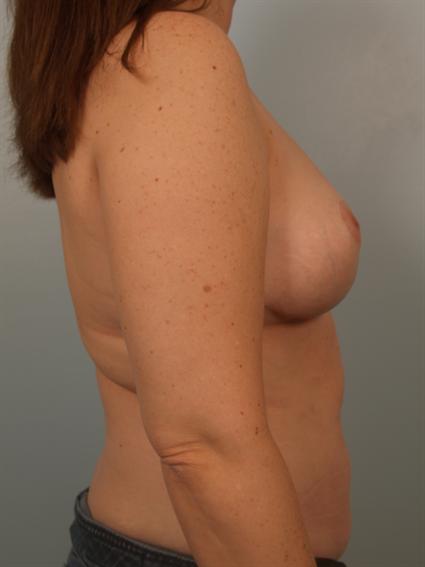 This patient is a 35-year-old female who had previously undergone breast reduction surgery by another surgeon. She subsequently saw me approximately three years ago for augmentation with lower pole skin resection due to a deflated, droopy appearance after weight loss. The patient gained some weight over the intervening years and felt her breasts were too large. I felt implant removal alone would be a reasonable option although I explained it would be difficult to know how the shape of the upper breasts would look. I recommended fat grafting in that area to maintain good upper breast fullness along with a revision breast lift to tighten her skin.
During surgery, the patient's old implants were removed and the breasts were tightened for maximum perkiness. With the implants removed, the upper breasts had a deflated appearance, and I felt this could be corrected with fat grafting. Liposuction of the torso was performed and the fat was processed with the Revolve fat grafting machine. A total of 260 cc of usable fat was acquired, and this was split and injected into each upper breast (140cc on the right and 120cc on the left due to asymmetry). After surgery the patient looked great and was very happy with her lighter, perkier breasts.

Provider: Dr. Cohen