Complex Breast Revision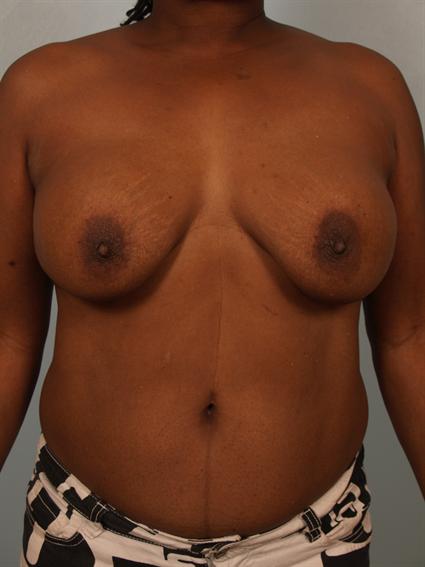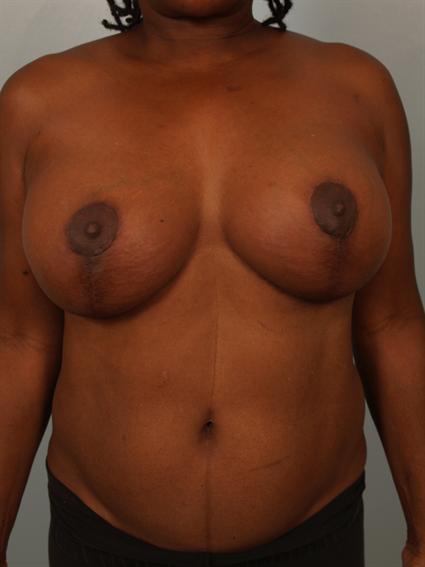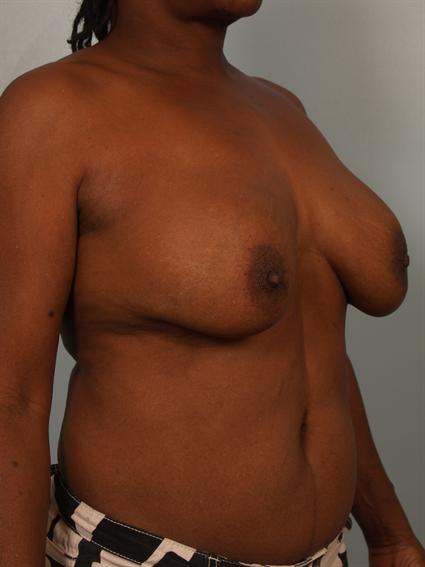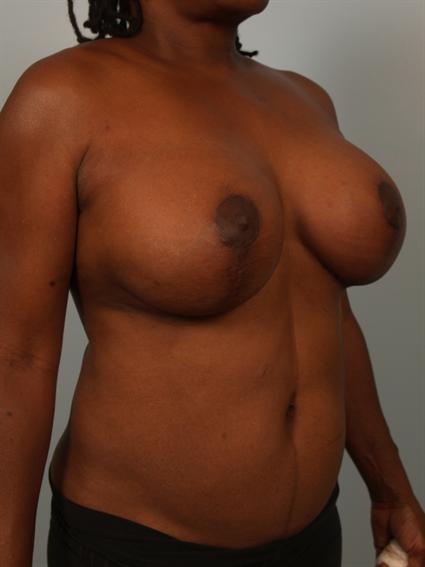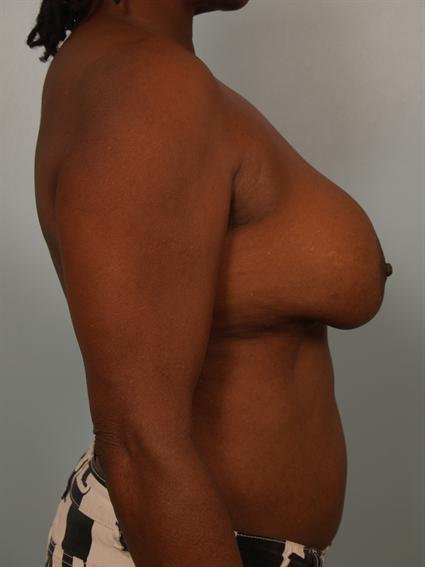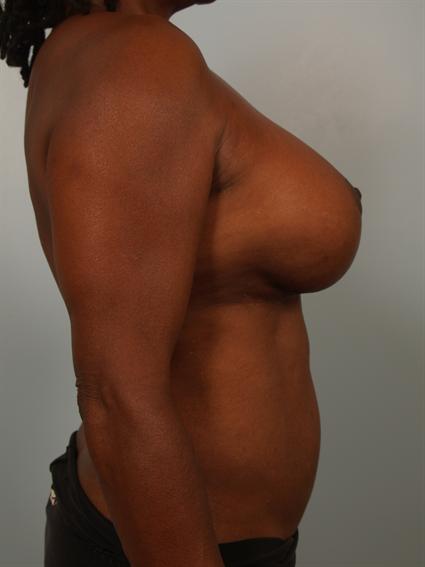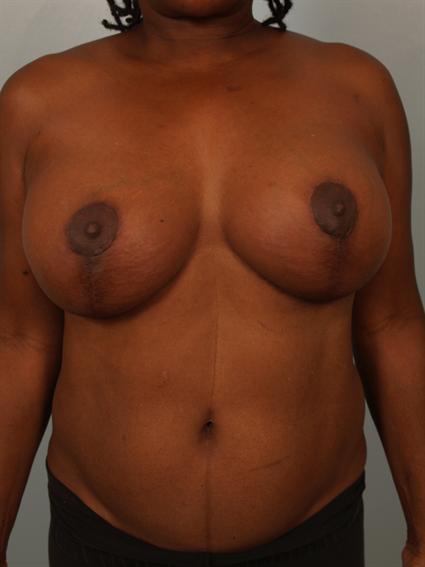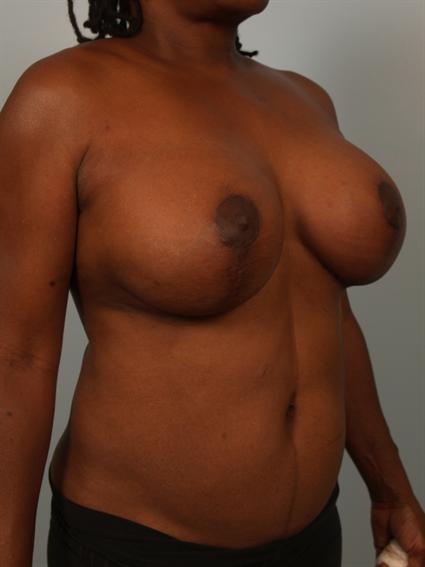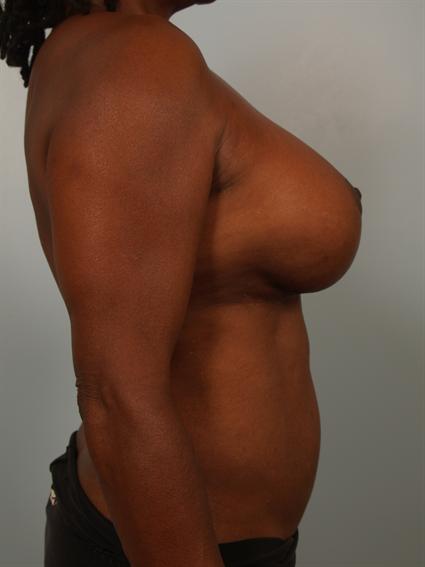 This patient is in her late 50's who had previously undergone a saline breast augmentation approximately 26 years ago. The patient had subsequently developed a grade III capsular contracture on the right breast and her implants were undersized for her base width. Additionally, the patient had significant lateral migration of the implants as well as ptosis. I felt complex revision as noted above would give the patient the best overall results. It was unclear whether the patient was subglandular or submuscular and the general plan was to try to switch her to a submuscular position if she was currently subglandular. The option of Strattice was discussed and on the table as well.
During surgery a complex revision as noted above was performed and Sientra textured round high profile cohesive silicone gel implants were placed. On the left side, the implant was 440cc and on the right side, the implant was 565cc due to a preoperative asymmetry. The patient healed well and was very happy with the fuller, more natural appearance of her breasts.
Provider: Dr. Cohen