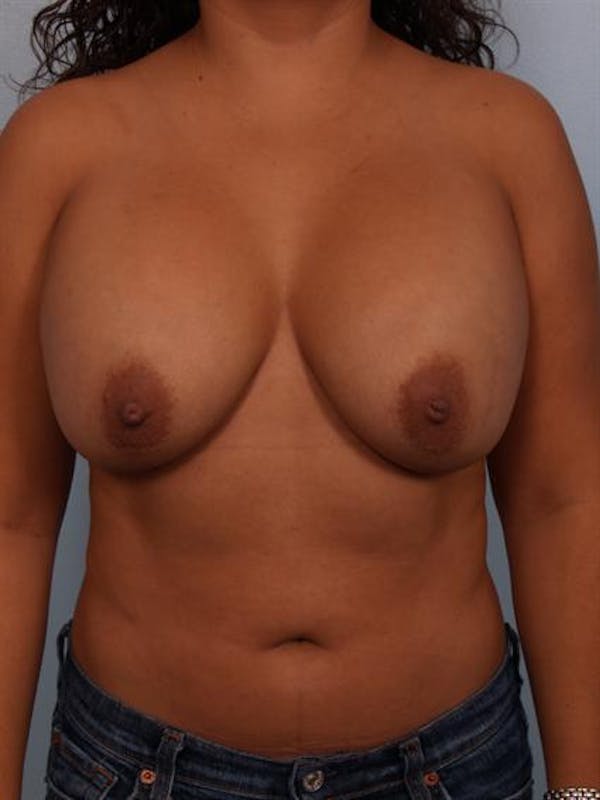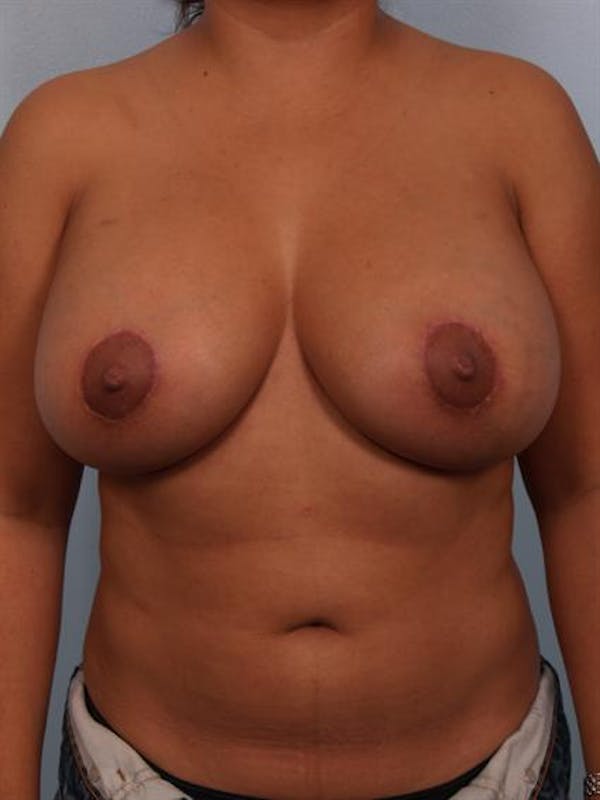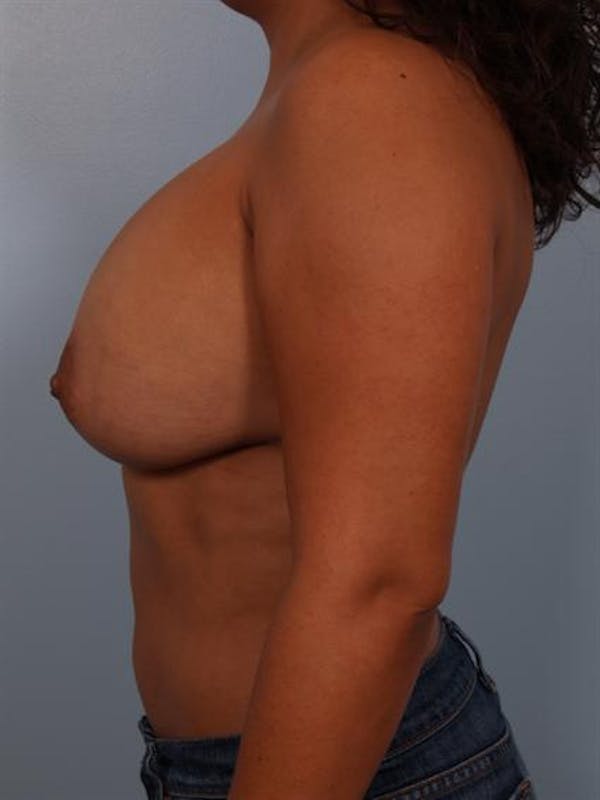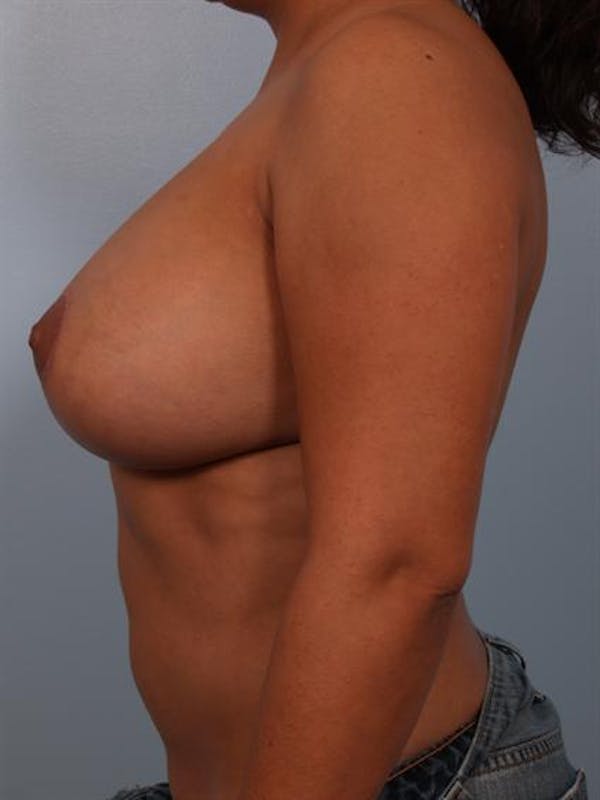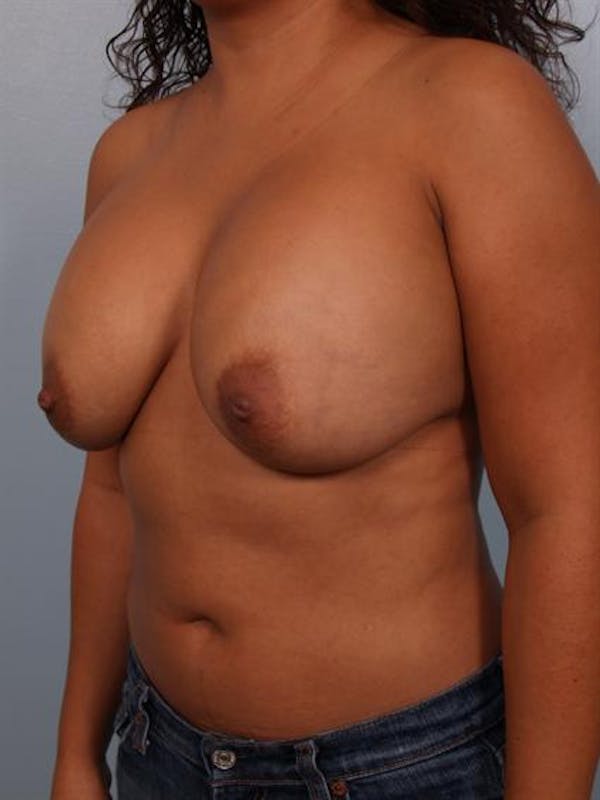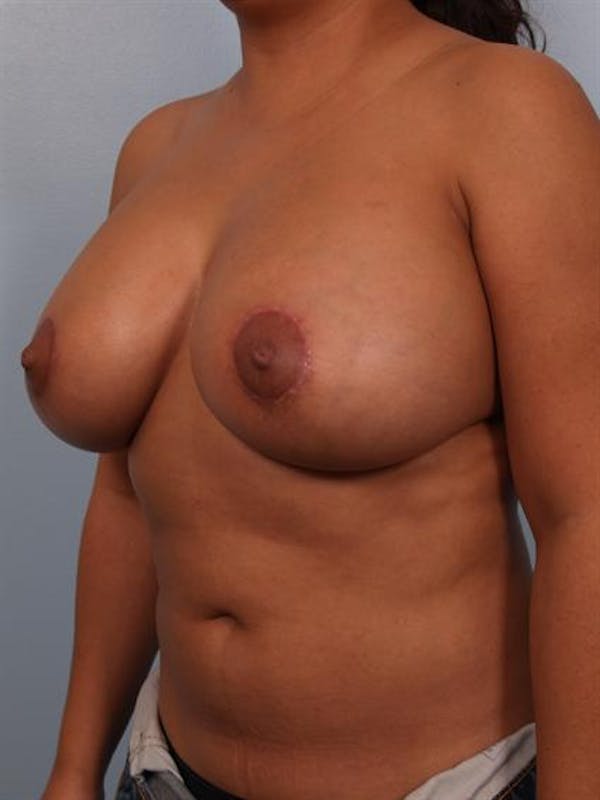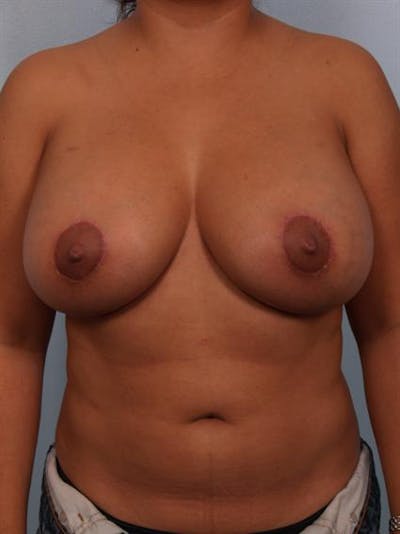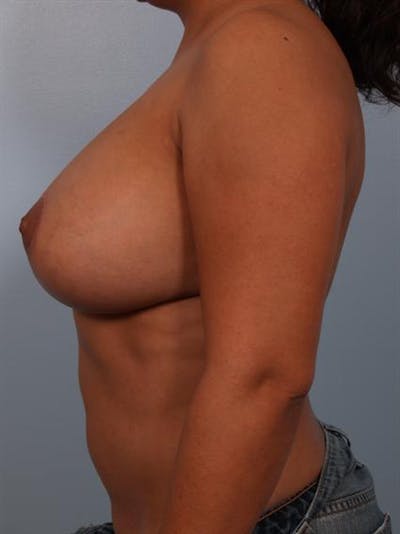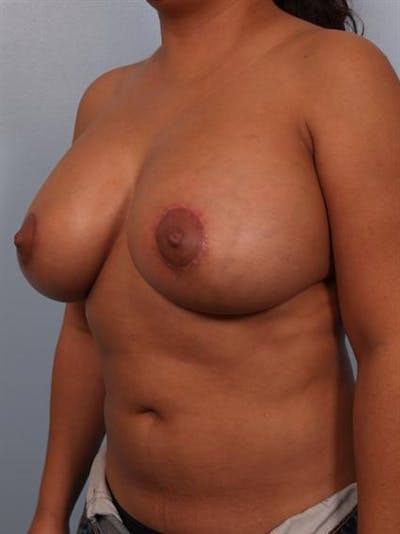 This patient is a 38 year old female who presented to my medical practice with complaints regarding her breasts. This patient had undergone prior breast augmentation by another surgeon and she was unhappy with her unnatural appearance. The breasts were too full in the upper portion and droopy in the lower parts of the breasts.
To correct this patient's issues, I recommended a number of maneuvers. First of all, I recommended switching from overfilled saline implants to softer, more natural-appearing silicone gel implants. I felt that a broader implant would provide a more natural appearance. I also felt that I would need to lower the implants on the chest to create a natural slope at the upper breast. I also recommended tightening the lateral (outer) breast pockets to prevent the implants from shifting outward on the chest. Finally, I felt that tightening of the breast skin around the areola (circumareolar mastopexy) would correct the droopiness of the lower breast.
Because this patient wanted to increase her breast size, I agreed to modestly increase the size of her implants to a size that would still be reasonably natural for her body shape.
I performed a complex breast revision with lateral pocket tightening, internal lowering of the breast pocket, exchange of saline implants for Mentor smooth, round, moderate-plus profile 600cc implants, and a circumareolar mastopexy. The patient did very well after surgery, and we were both very happy with the significant improvement in the shape and symmetry of her breasts.

Provider: Dr. Cohen