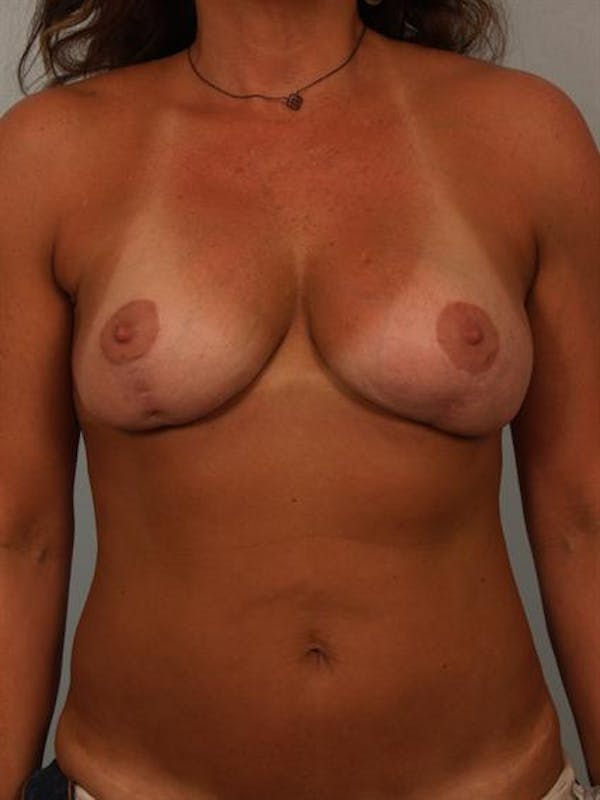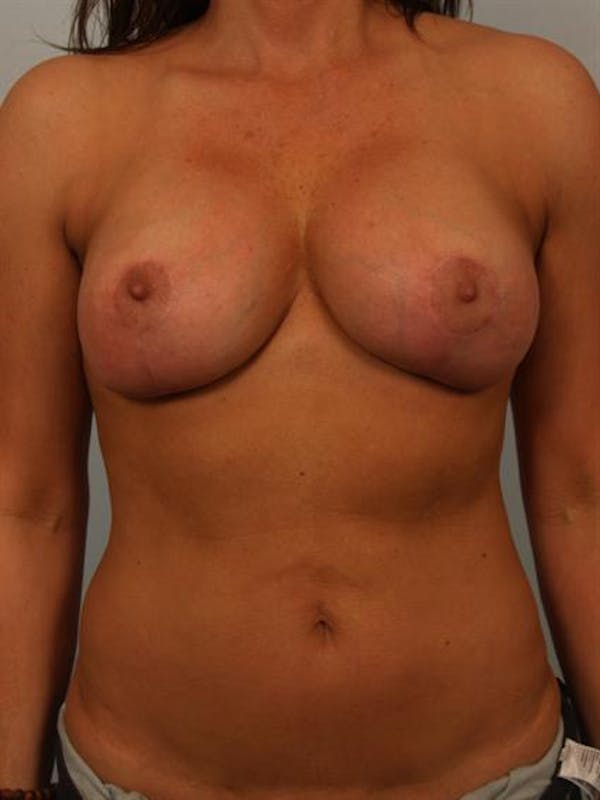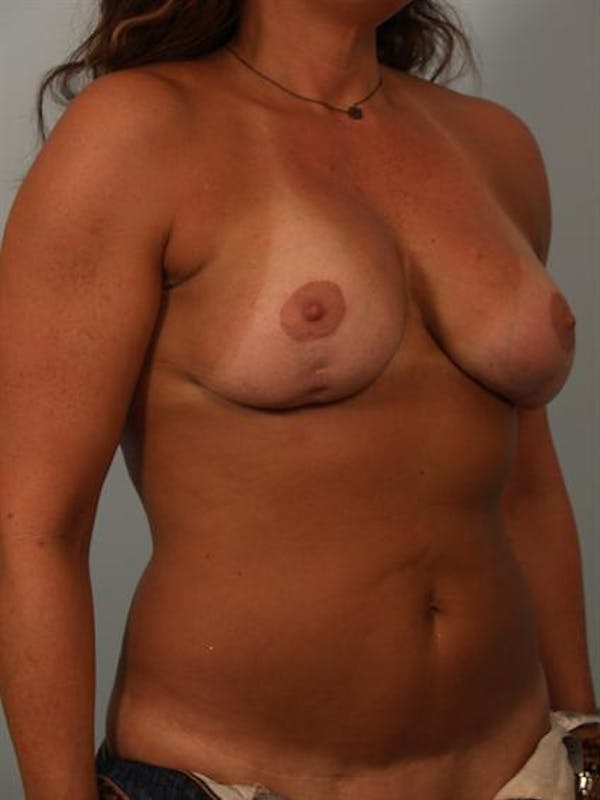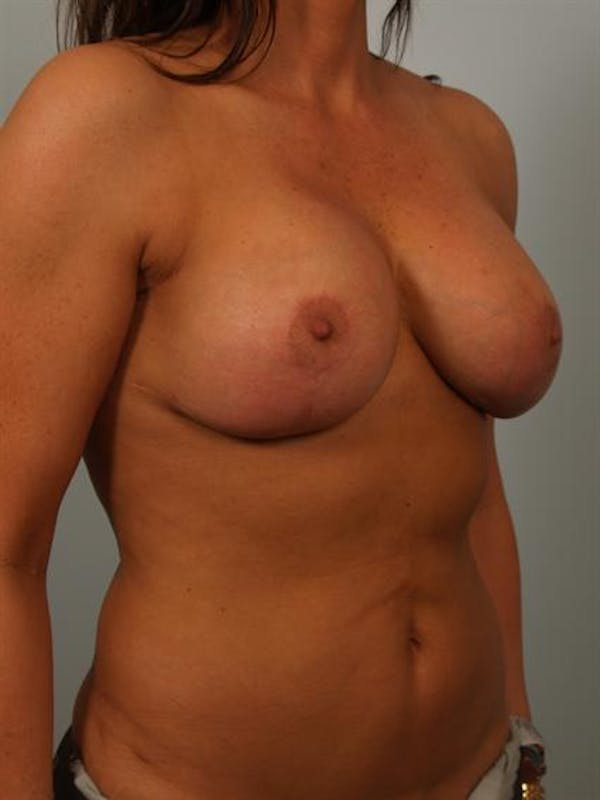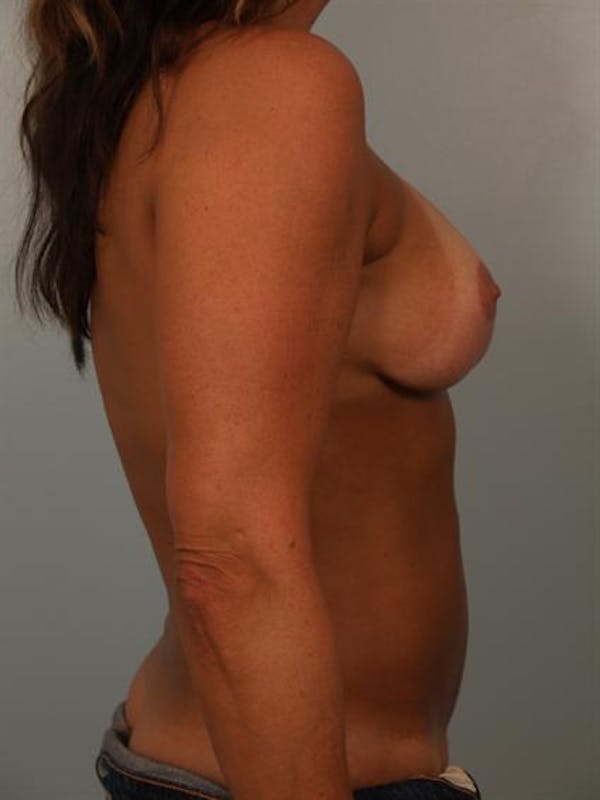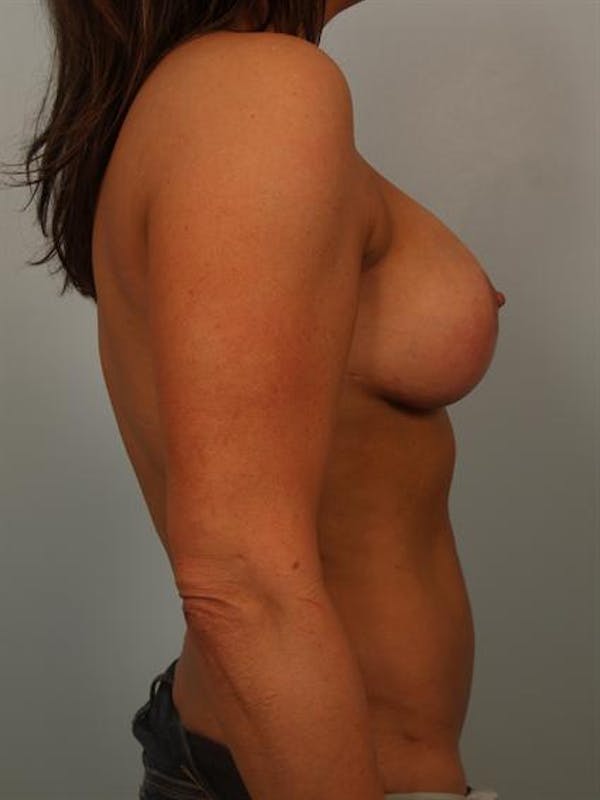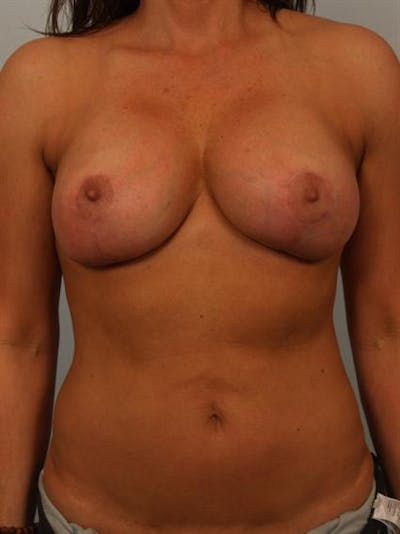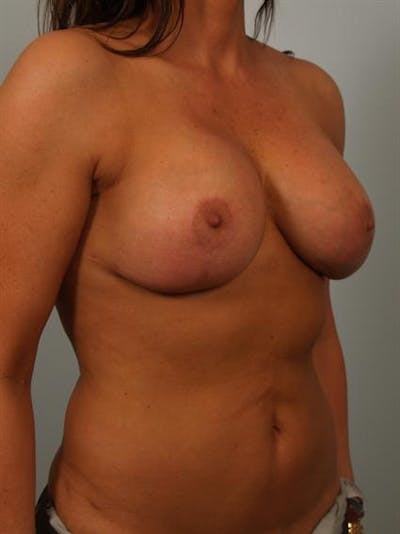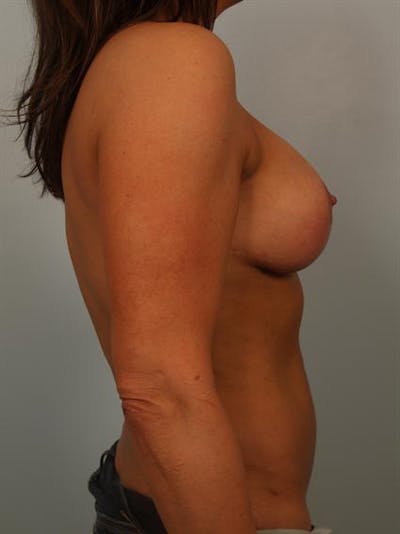 This patient is a 49-year-old female who presented to my office with complaints of unnatural appearing breasts after multiple prior surgeries.
Bilateral breast revision was planned with implant exchange, capsular release on the right and capsule tightening on the left, redo inverted T-scar mastopexies, liposuction of flanks and medial thighs with fat grafting to breasts bilaterally.
During surgery I placed Sientra smooth round moderate profile cohesive silicone gel implants. On the left side, the implant was 270 cc and on the right side, the implant was 300 cc.
Approximately 110 cc of fat was injected into each breast in the subcutaneous tissue plane with the majority of the fat in the lower poles to correct for prior contour deformities that occurred when she flexed her pectoralis muscles. The remainder of the fat was injected into the upper and lateral poles.
This patient recovered well after surgery and was very happy with her softer, smoother, more natural appearing breasts.
Provider: Dr. Cohen