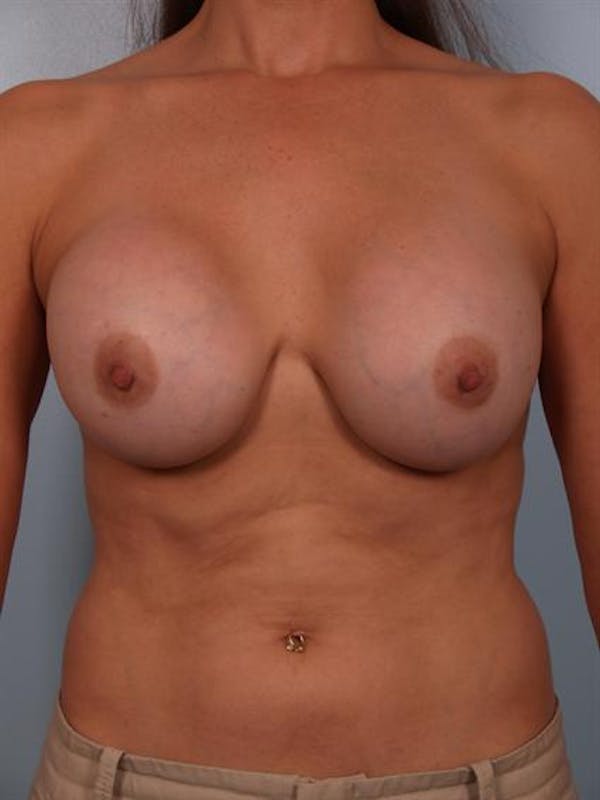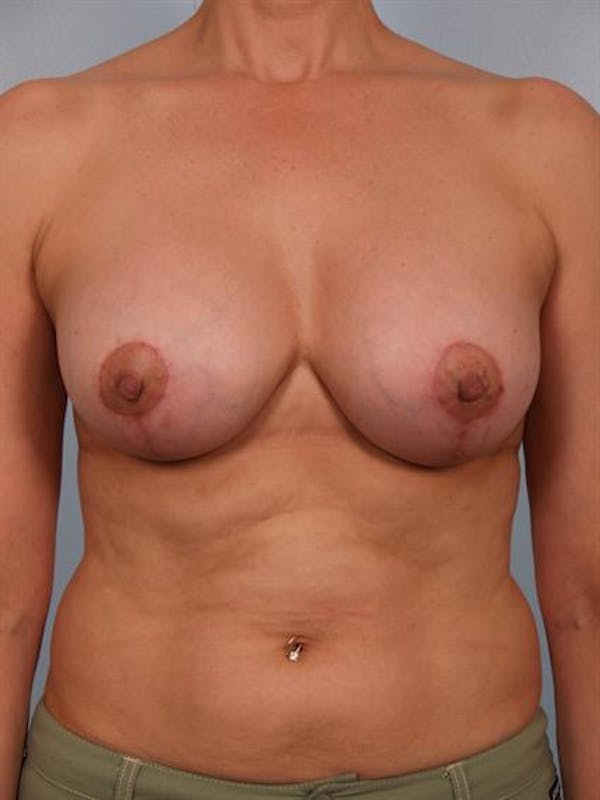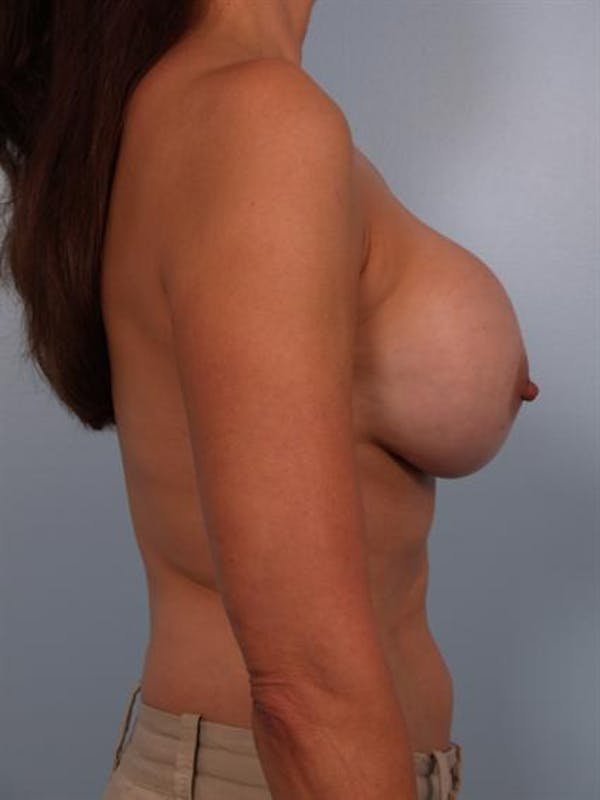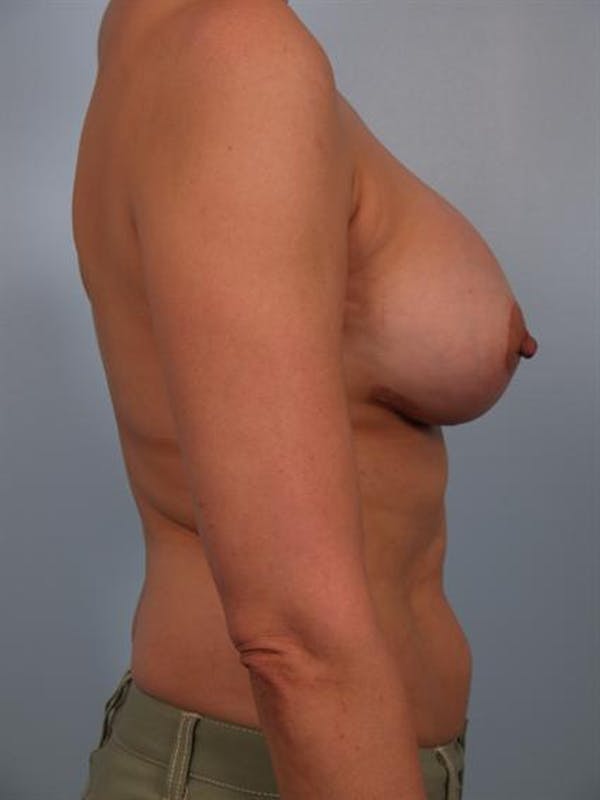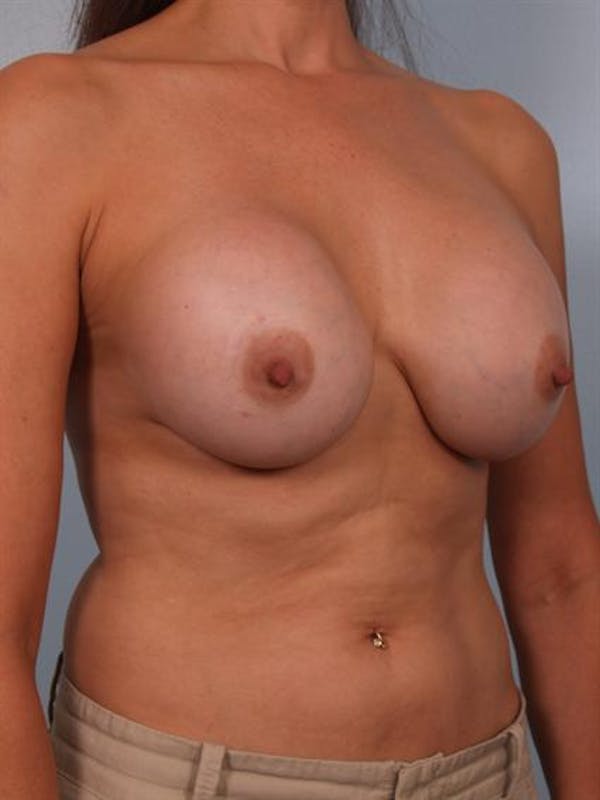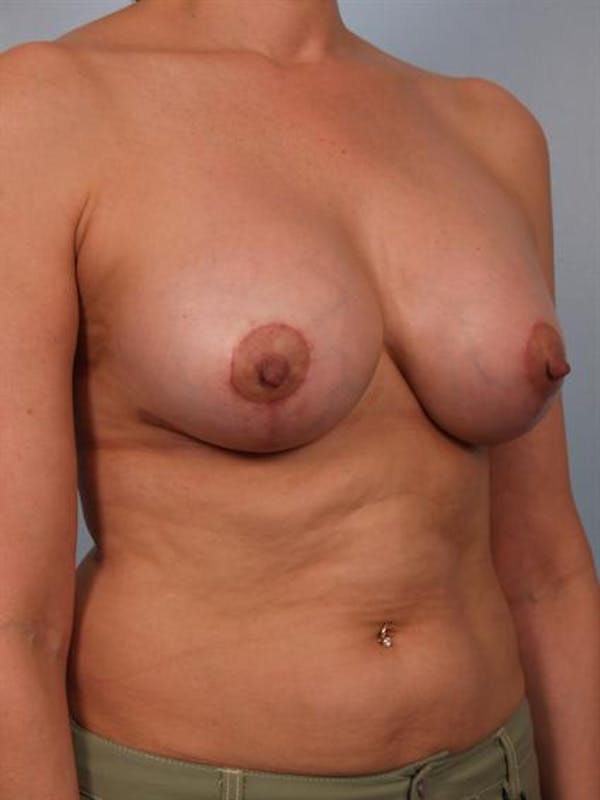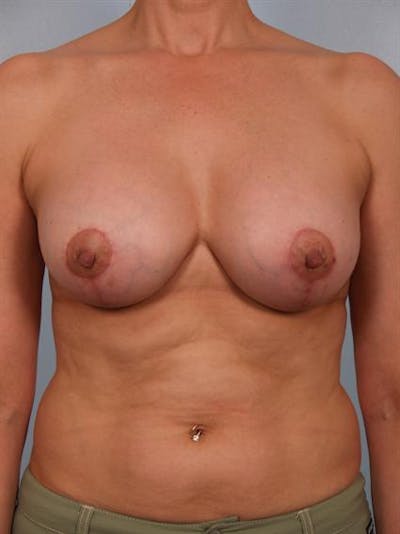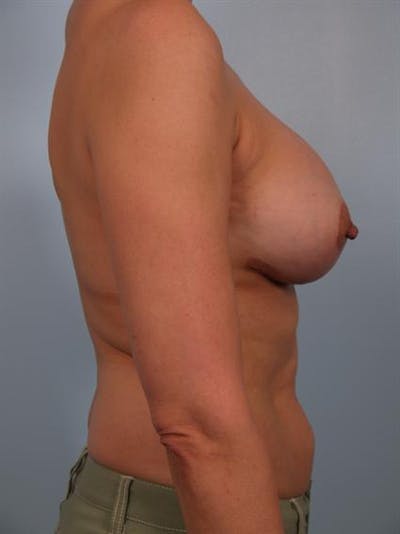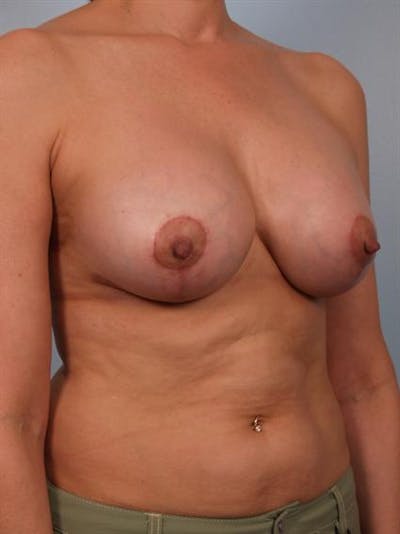 This patient is a 48 year old female who presented to my medical practice with concerns about her breasts. She had undergone a previous breast augmentation by another surgeon and was unhappy with the results. Specifically, her breasts were disproportionately large and unnatural in appearance.
After discussing her situation, I found out that she had 500cc silicone implants placed over the chest muscles. Unfortunately, this lead to a particularly unnatural appearance of the upper breasts due to a lack of muscle coverage. She also had a somewhat loose skin component of the lower breasts (most noticable from the side view) that I felt would have to be corrected as well.
To improve this patient's breast appearance I recommended a number of surgical techniques. First, I felt that downsizing the implants would help with proportion. Secondly, I strongly suggested switching the implants from over to under the chest muscles in order to provide a natural slope to the upper breasts. Because this maneuver in revision surgery can sometimes create a flattening of the central breast, and because she already had some loose skin of the lower breast, I felt she would need external skin tightening (an anchor scar breast lift) to "round out" the breast shape and improve the overall breast appearance.
In surgery, I exchanged her 500cc implants for Mentor 400cc smooth round moderate-plus profile cohesive silicone gel implants. I placed the new implants under the chest muscles and closed the old space over the muscle with internal stitching. I also made adjustments to the overall pocket shape with further internal stitching and release of scar tissue. Finally, I reshaped the breast skin with an anchor scar lift.
After surgery the patient recovered well and was very happy with the improved, natural appearance of her breasts. Her scars are already healing nicely, and should continue to fade as each month goes by (these photos are from less than 2 months after surgery)
Provider: Dr. Cohen