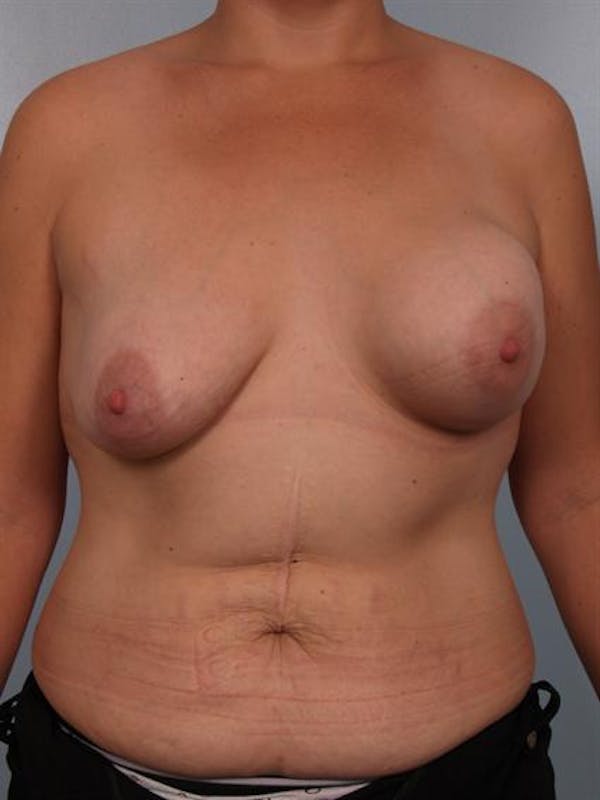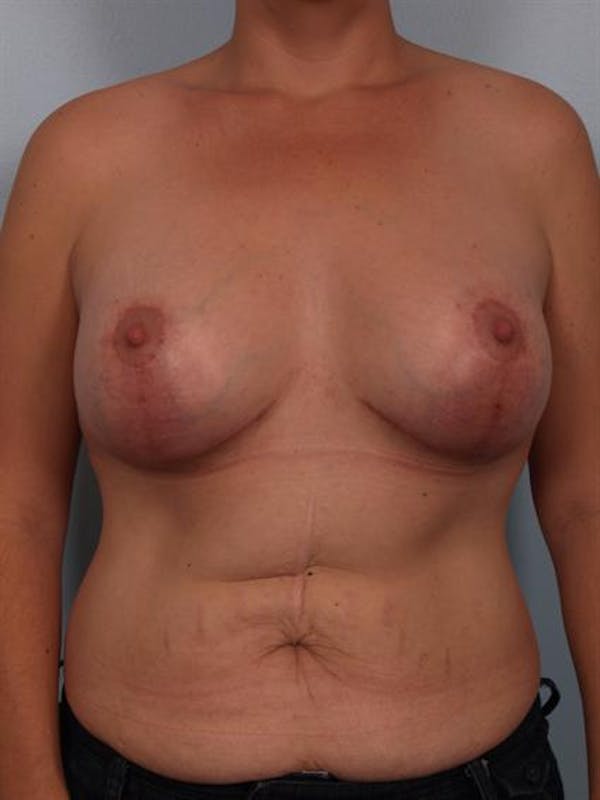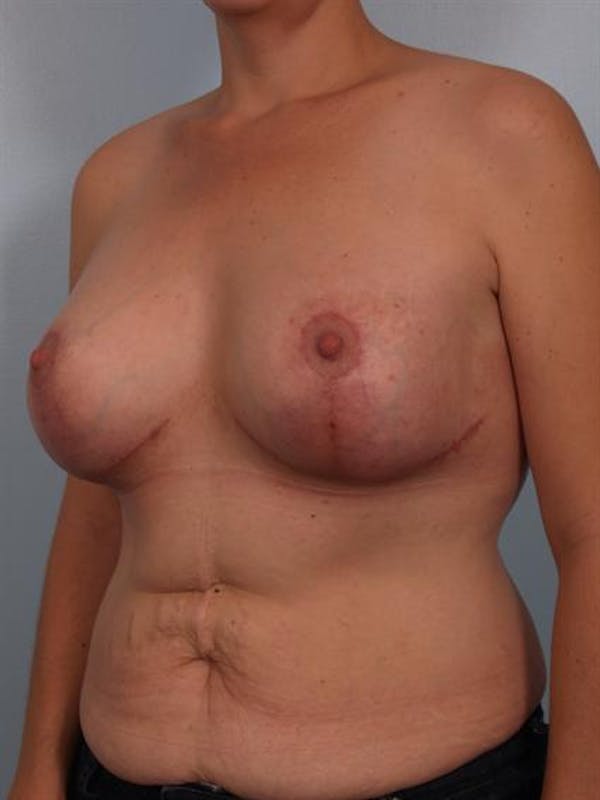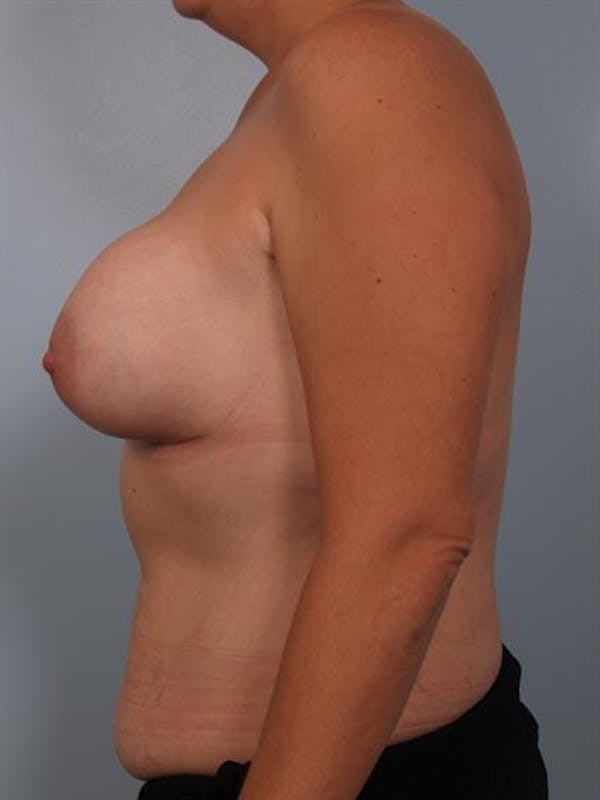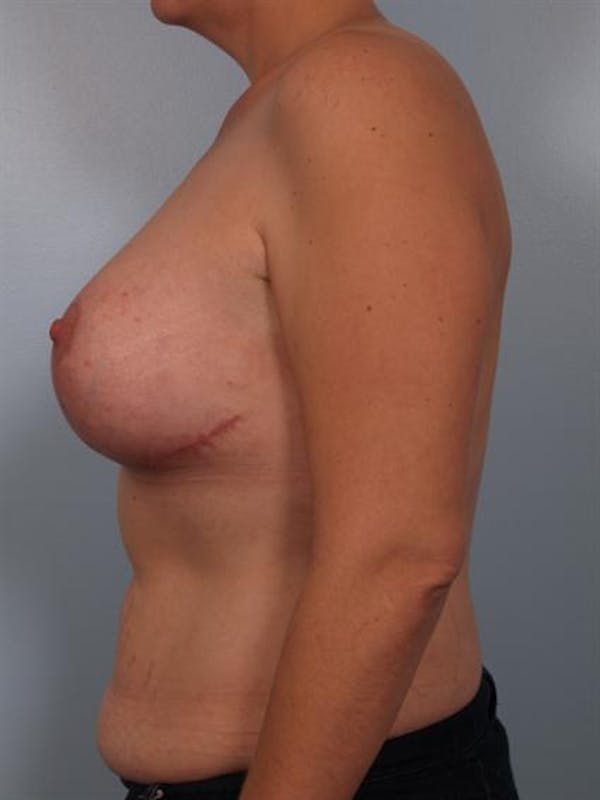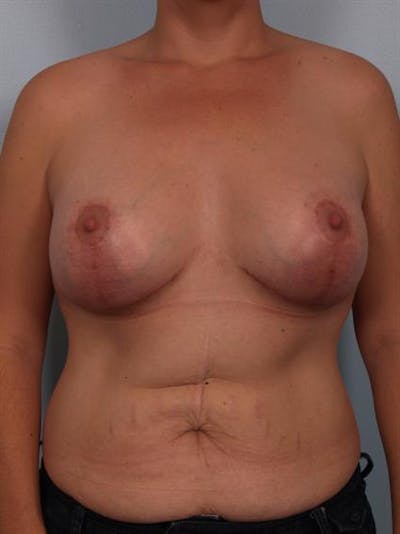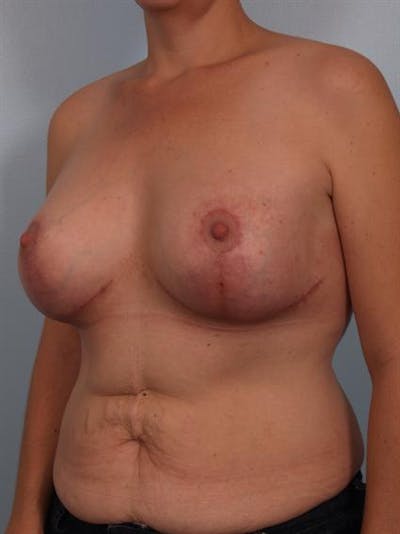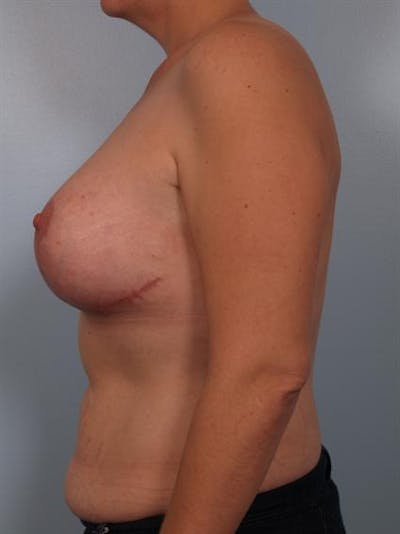 This is a 33 year old patient who presented to my practice with interest in corrective breast surgery. This patient had undergone prior breast augmentation surgery with another surgeon and was unhappy with her breast appearance. She had recently noted a deflation of her right implant, which worsened her asymmetry and drooping, however, her left breast still had a hard, unnatural appearace due to capsular contracture.
For this patient, I recommended a number of maneuvers to improve the appearance of her breasts. First, I suggested switching from saline implants to cohesive silicone gel implants for a more natural appearance. Secondly, I recommended switching her from over to under the chest muscle for a more natural appearance. Finally, I felt she would need a full anchor scar tightening in order to reshape and lift the breasts, and center and reduce the size of the areolas.
In the operating room, I took out her old saline implants and switched her to 500cc Mentor smooth round high profile cohesive silicone gel implants. I also reshaped and lifted her breasts by switching her to under the chest muscles, reconfiguring the internal breast pockets, and performing an anchor scar breast lift.
After surgery, the patient was extremely happy with her new, symmetrical breast appearance, and she also could not believe how soft and natural they felt.
Provider: Dr. Cohen