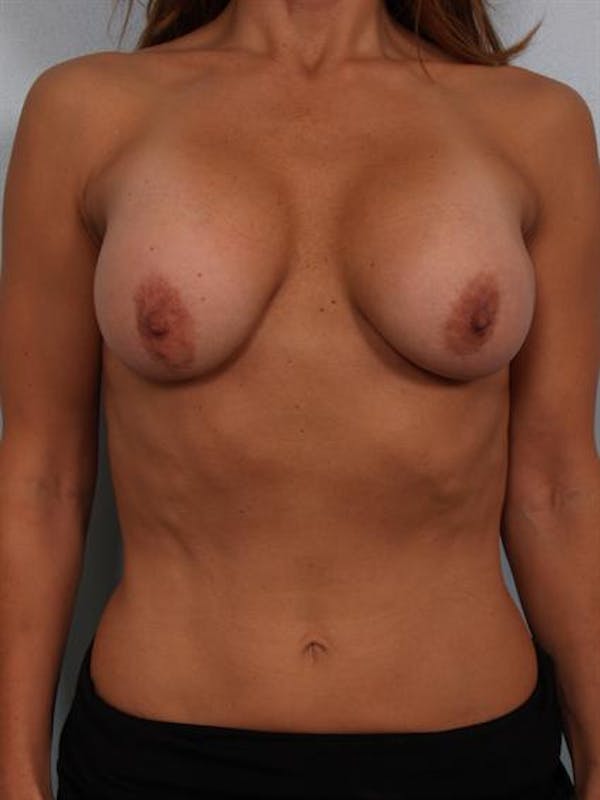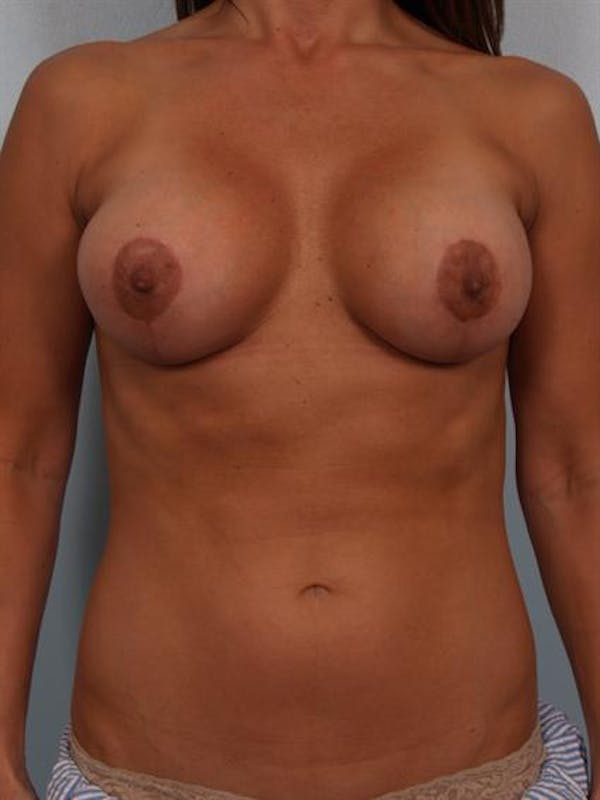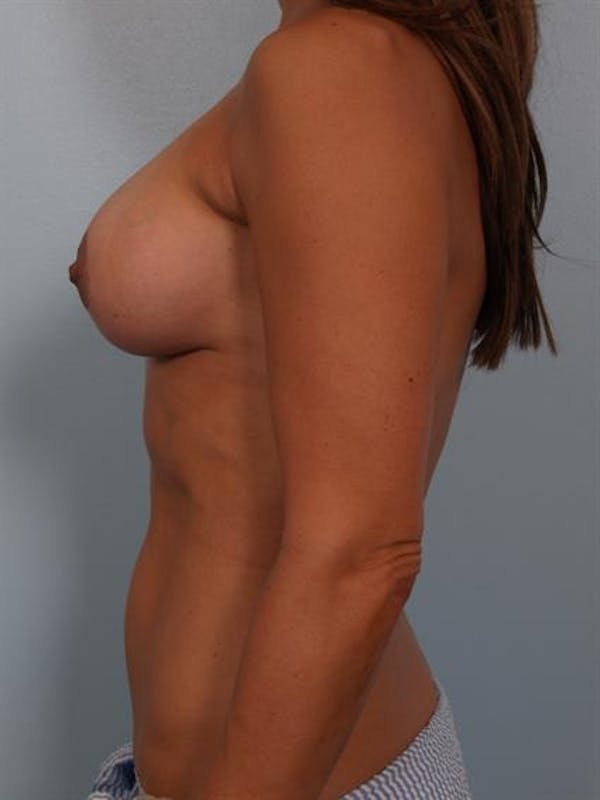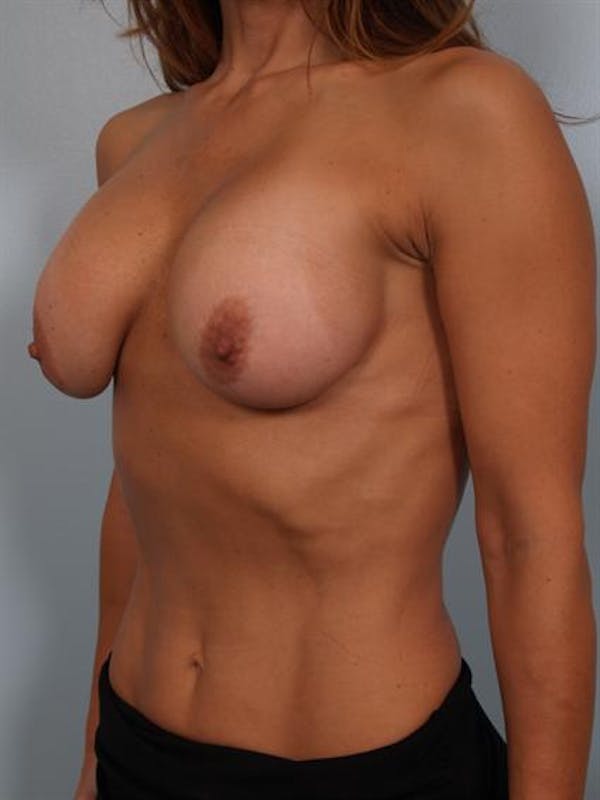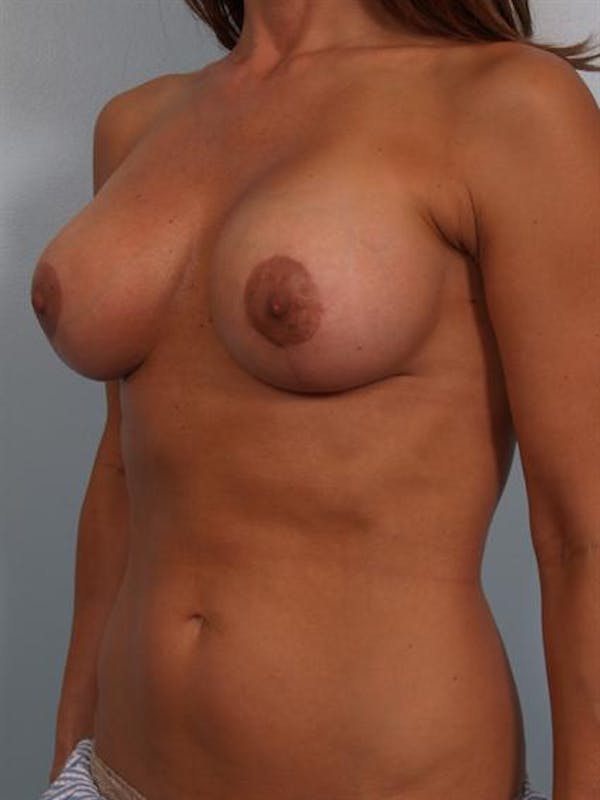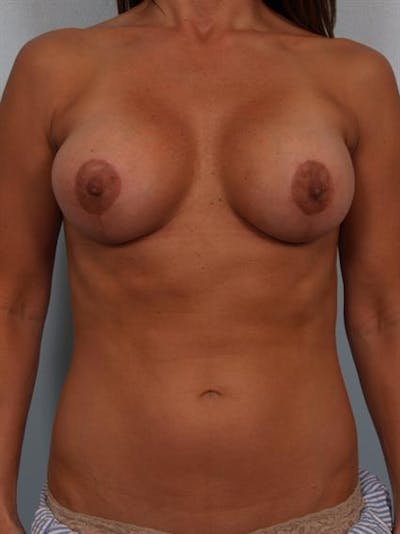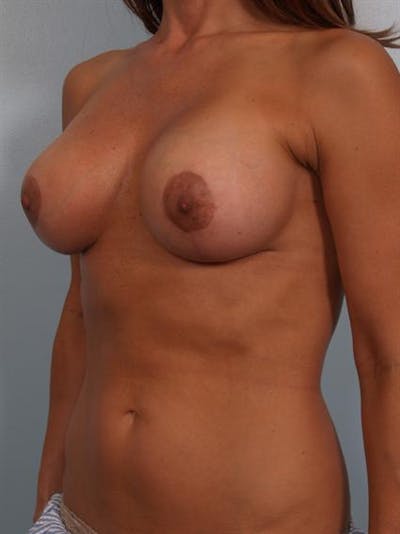 This patient is a 43 year old female who presented to my practice with complaints about her breast shape and drooping. The patient had undergone prior breast augmentation by another surgeon and wished to have a revision of her breasts to give her a perkier, rounder, and more natural look.
This patient had a "Snoopy" deformity due to drooping of her breast tissue on prior implants that were too small for her body. I felt that this patient would need a complex breast revision including changing the size and shape of her current silicone implants, internal pocket tightening and the removal of a small amount of glandular tissue. I also recommended using Strattice (an acellular dermal matrix) to act as an internal bra and bridge the gap from her chest muscle to the crease under her breast. (Please see the link on my website for more information on Strattice). Finally, I recommended a vertical (lollipop scar) breast lift to tighten and reshape the breasts.
During surgery I placed Mentor 300cc moderate plus profile cohesive silicone gel implants and performed all of the above-mentioned maneuvers including the placement of Strattice.
The patient recovered very well after surgery and was extremely happy with her much softer, more natural and aesthetically pleasing breasts.
Provider: Dr. Cohen