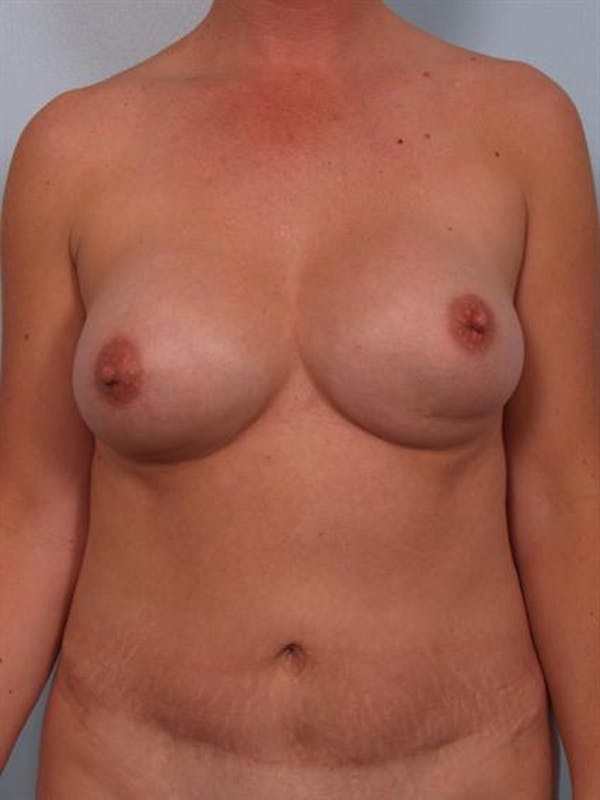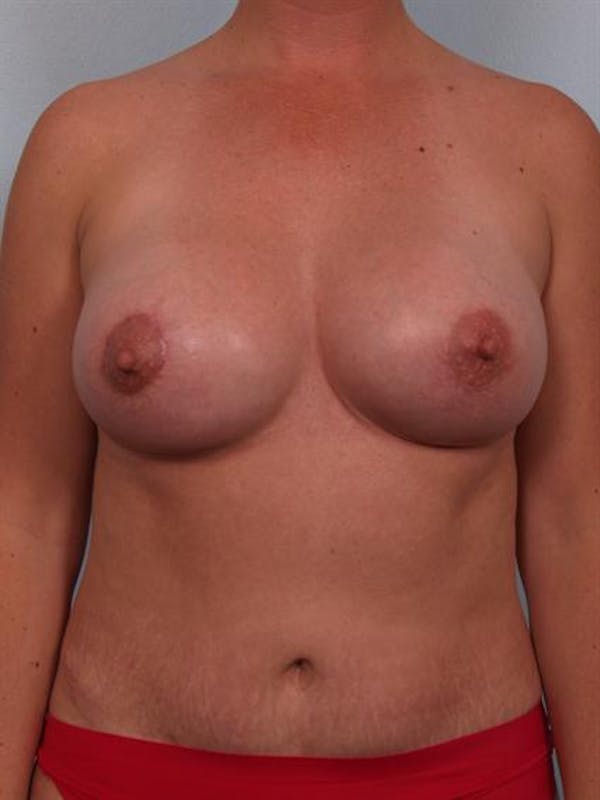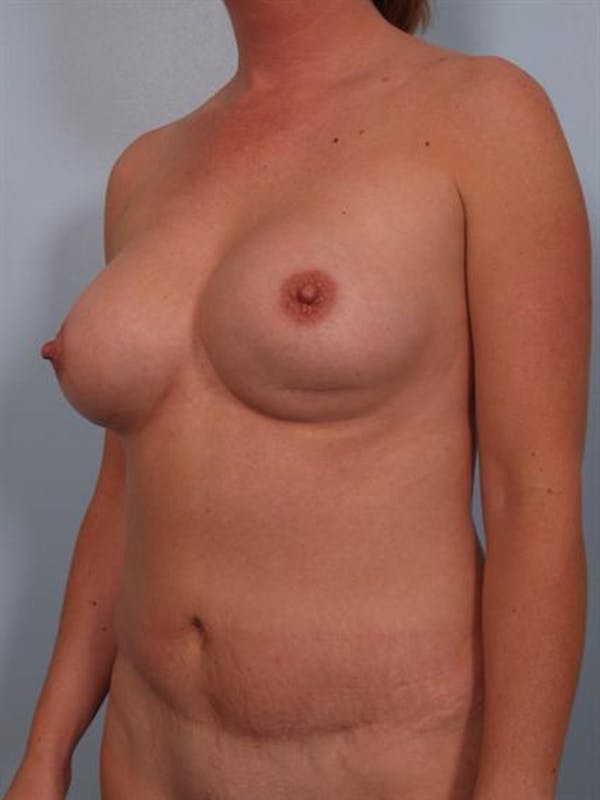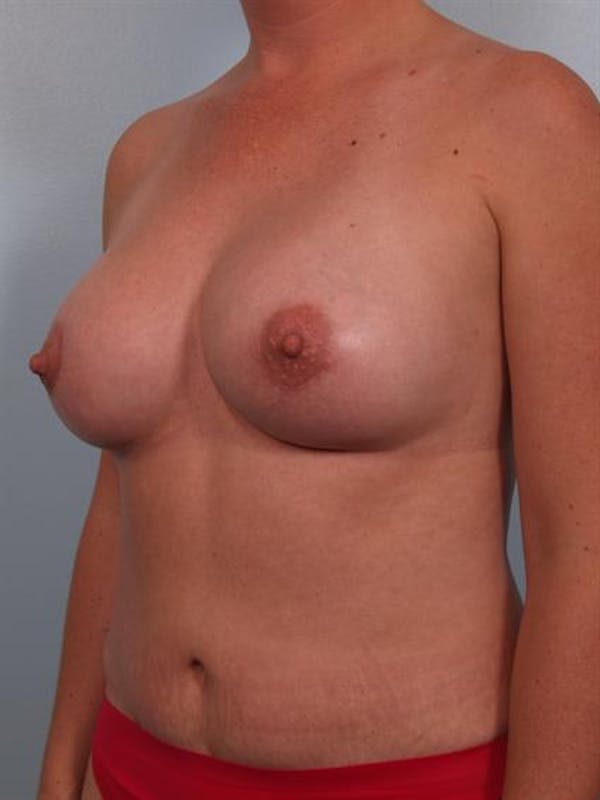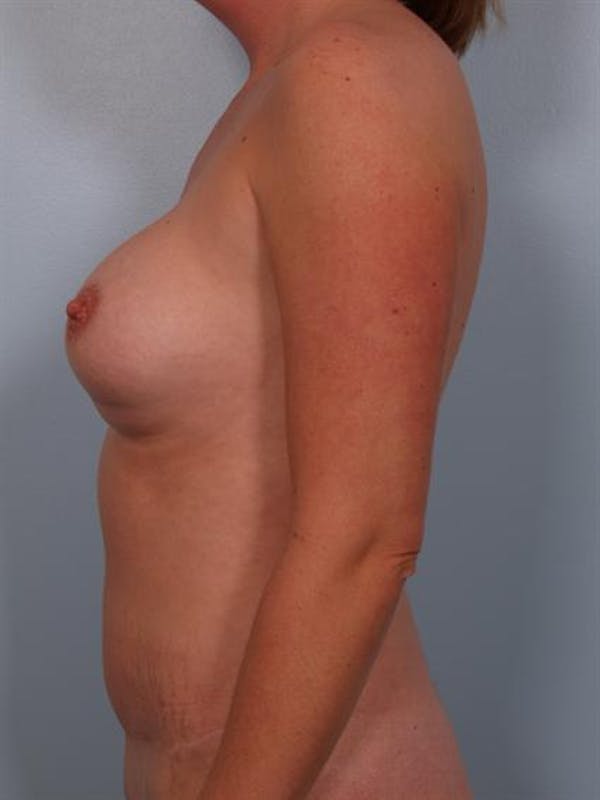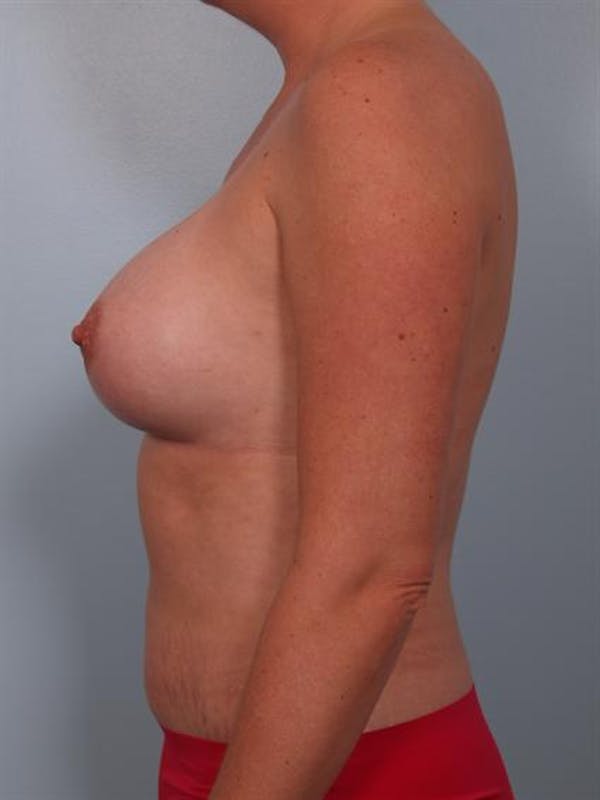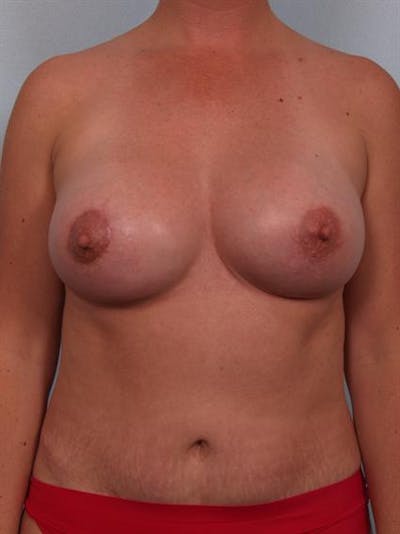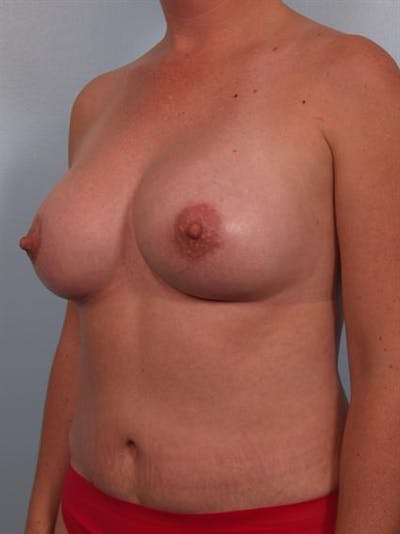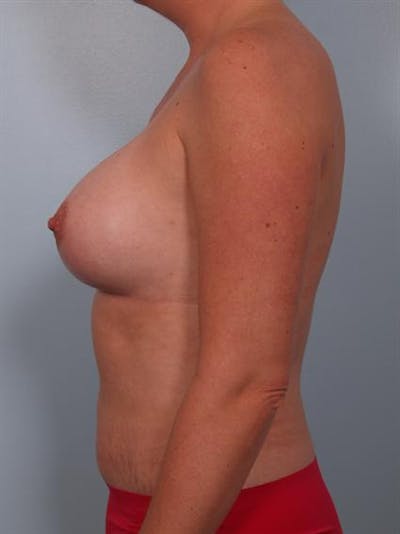 This patient is a 40 year old female who came to my practice with complaints of unnatural appearing breasts after a prior augmentation by another surgeon many years before. This patient was unhappy with the positioning of her implants, particularly the "double bubble" on the left breast and "uni-breast" (symmastia) in the central chest.
I informed this patient that the correction of her breasts would be a very challenging surgery, but I felt that I could make a major improvement in the appearance of her breasts. To correct her issues, I recommended switching from saline to silicone implants, internal pocket tightening to reposition the implants, internal central pocket tightening to correct her symmastia, and tightening around the right areola (circumareolar mastopexy) to even out its position relative to the left areola.
I performed this surgery, and ended up using a Mentor smooth, round, 450cc high profile cohesive silicone gel implant on the right, and a 500cc high profile implant on the left to correct for a volume asymmetry. The patient recovered well after surgery, and could not believe how much better her breasts looked. She understood preoperatively that complex breast revisions are by their nature much more challenging than a first-time augmentation, and I always caution patients to have realistic expectations about the outcome. Luckily, in this patient's case, I was able to exceed her expectations.

Provider: Dr. Cohen