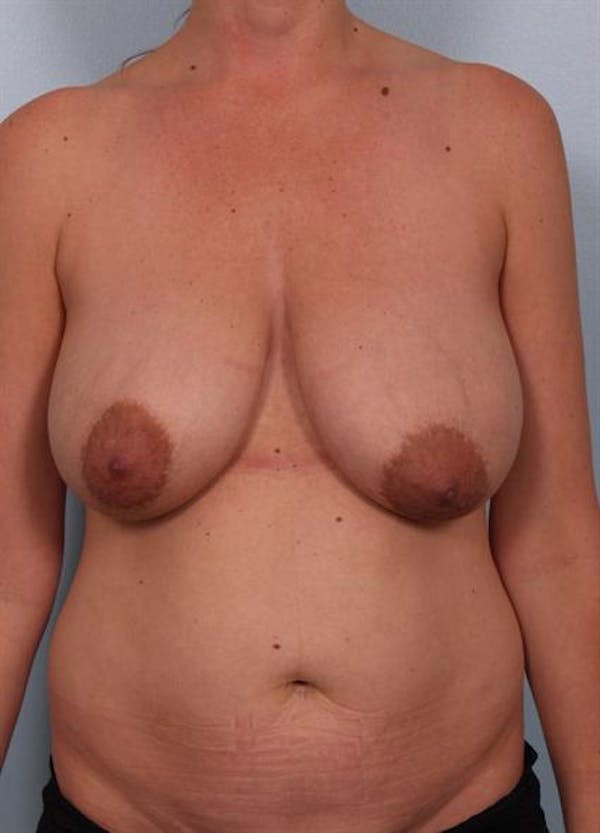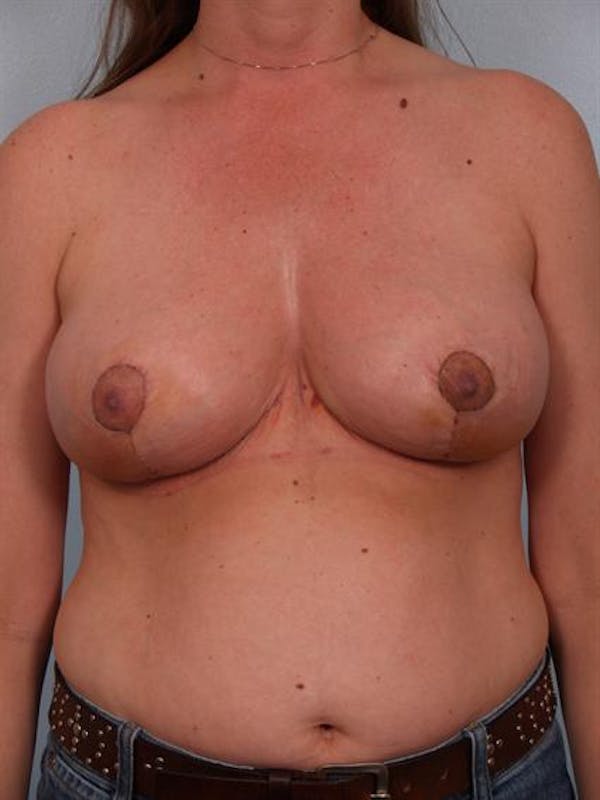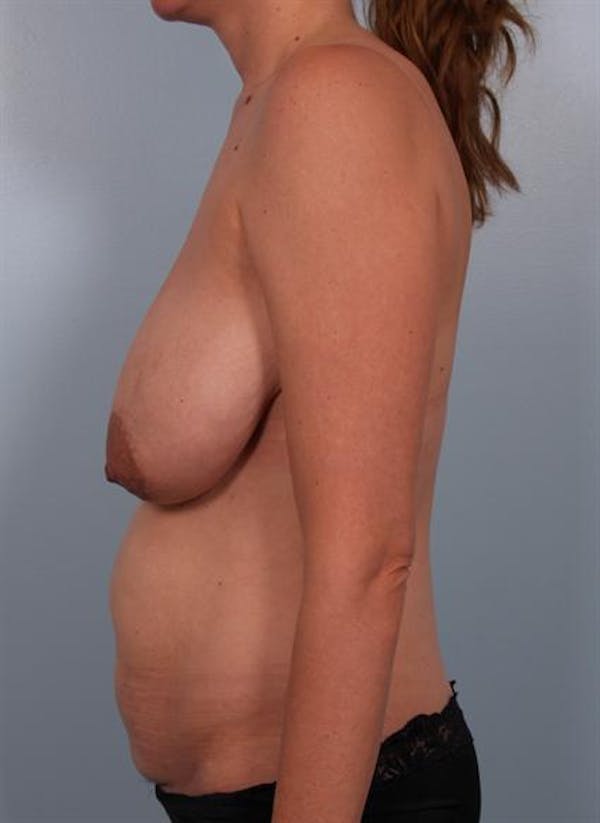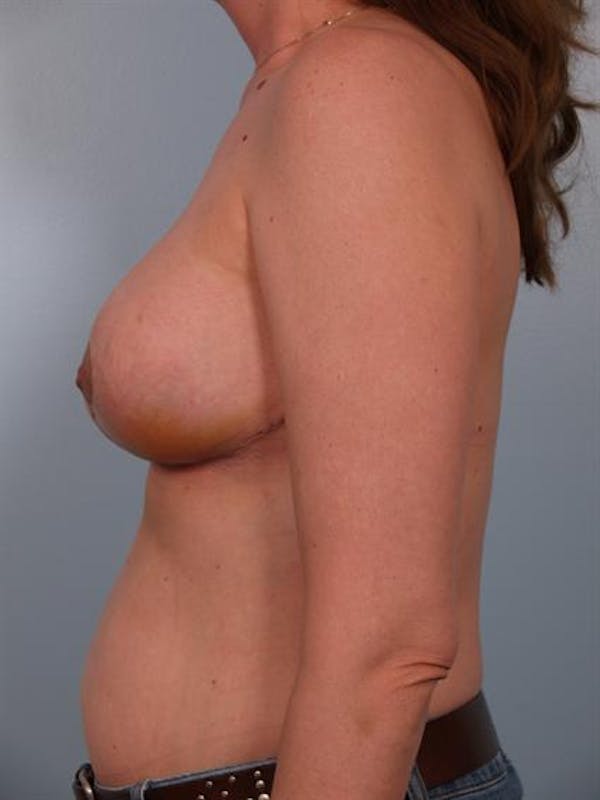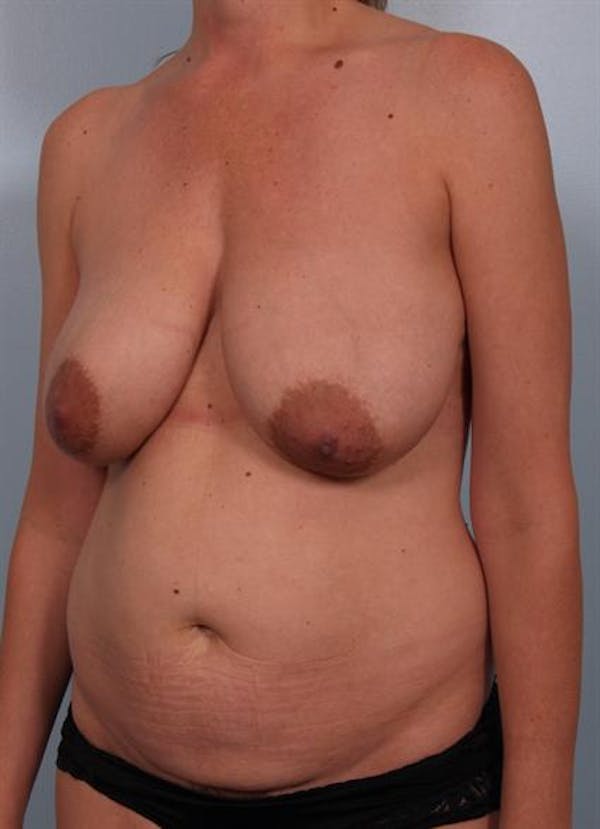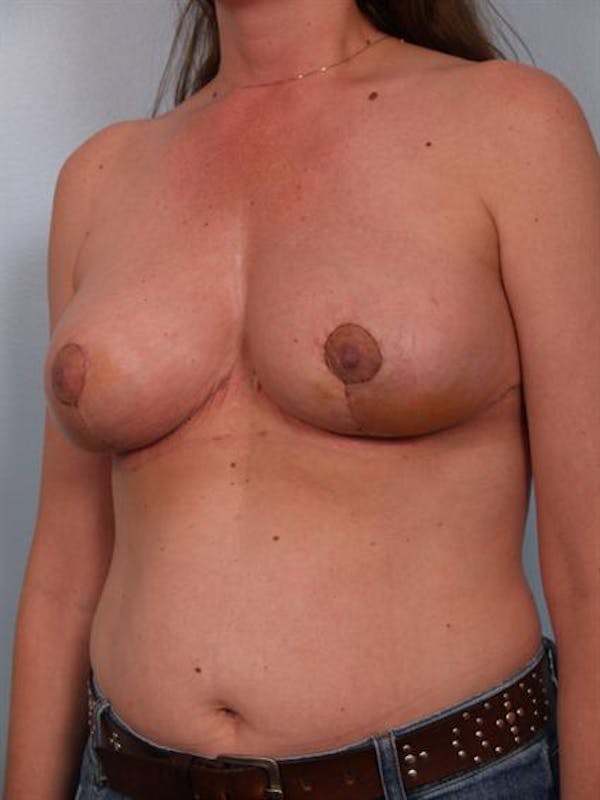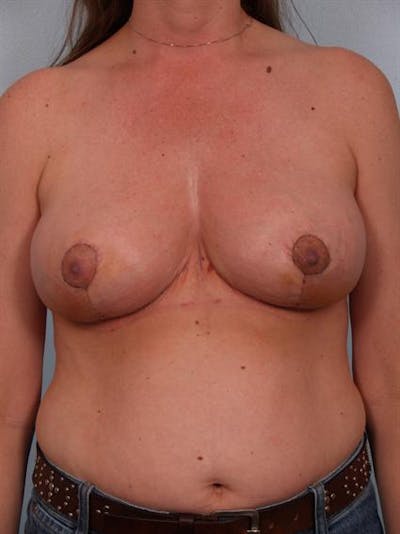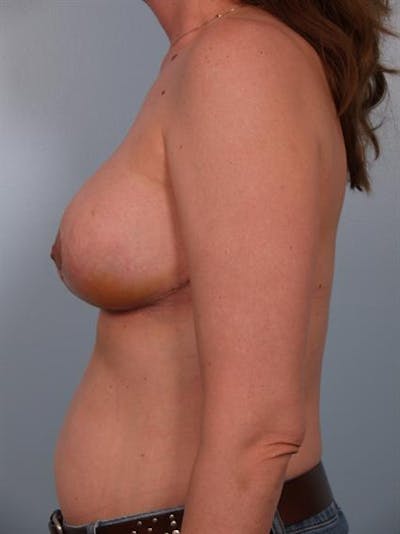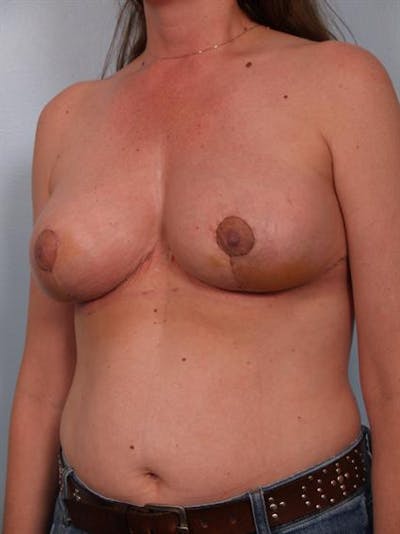 This patient is a 38 year old female who came to my office with interest in breast reduction surgery. This patient suffered from symptoms such as back, shoulder and neck pain, difficulty finding clothes that fit, and difficulty with athletic activities. Additionally the patient was unhappy with the droopy appearance of her breasts, and the size of her areolas.
I recommended a breast reduction surgery to not only alleviate her physical symptoms, but to improve the shape and perkiness of her breasts as well. Due to her overall breast size and skin laxity, I recommended a Wise pattern (anchor scar) breast reduction. I removed approximately 300 grams from the left side and 240 grams from the right due to a pre-existing asymmetry. Please note that I did not detach the nipples or areolas to perform this surgery. Also, please note that although the breasts look fuller from the side view after surgery, this appearance is created by the breast lift component of the breast reduction; the breasts are reduced in size, and no implants were used to create this look.
Postperatively, the patient was extremely happy, and noted immediate improvement in her physical symptoms. The postoperative photos were taken 1 week after surgery, and already there is an excellent shape with minimal bruising or swelling.
Provider: Dr. Cohen