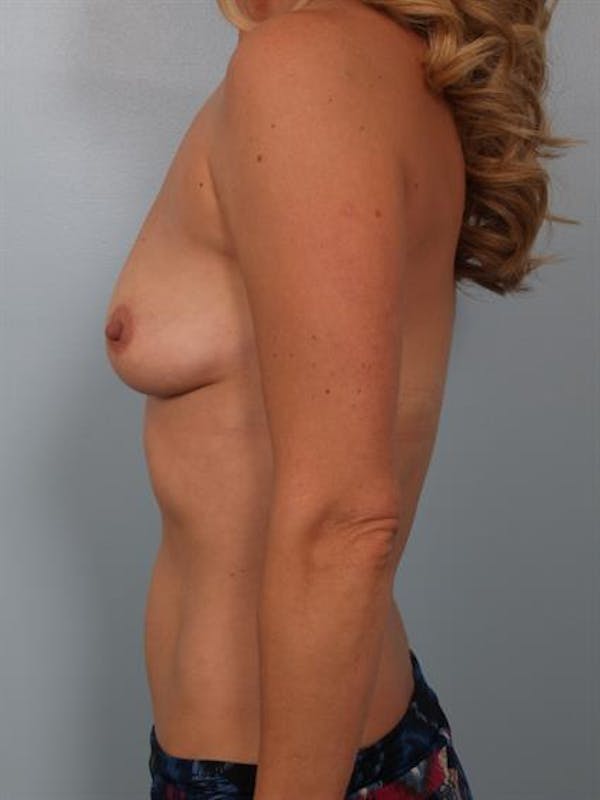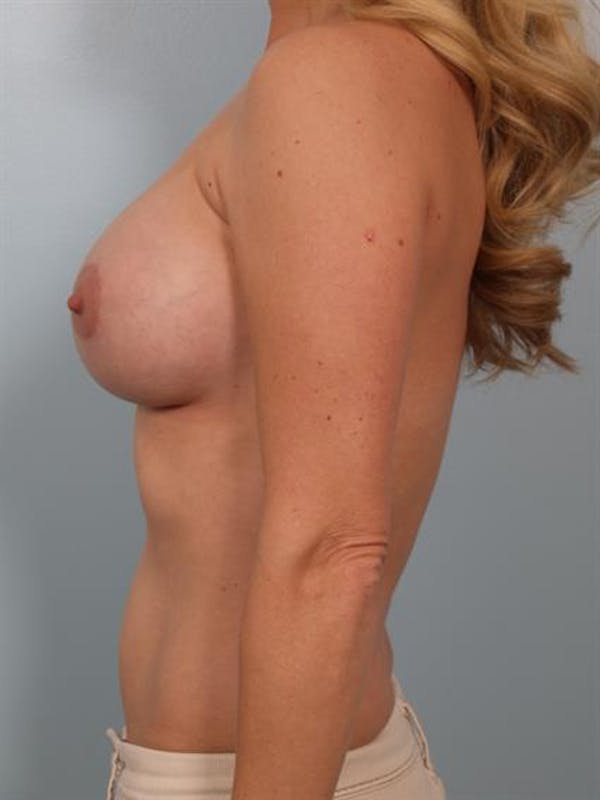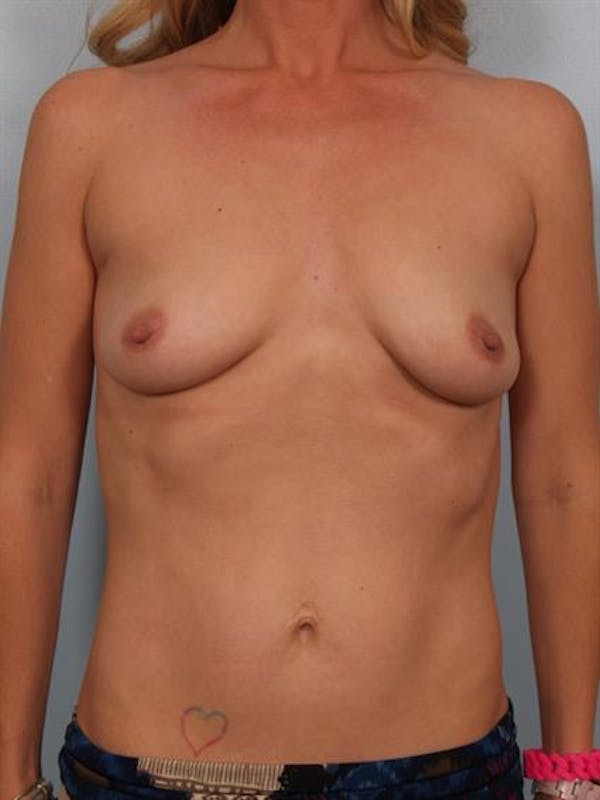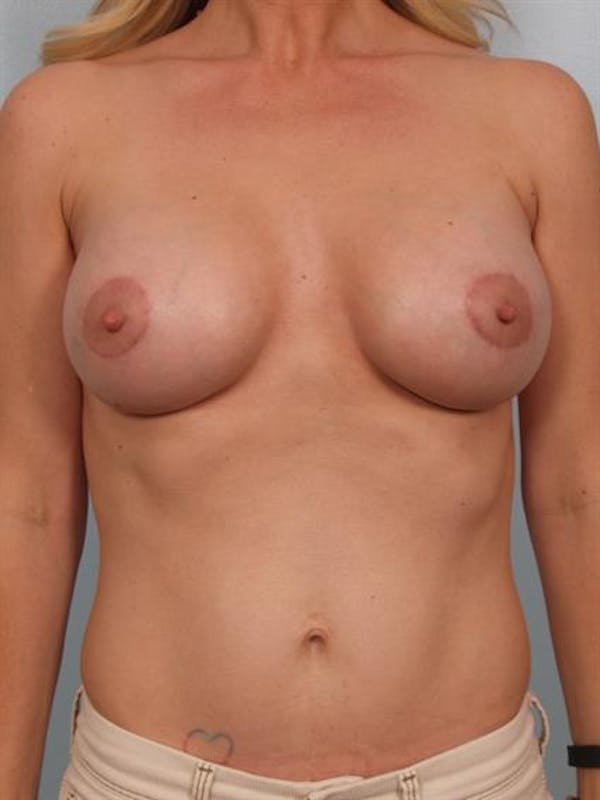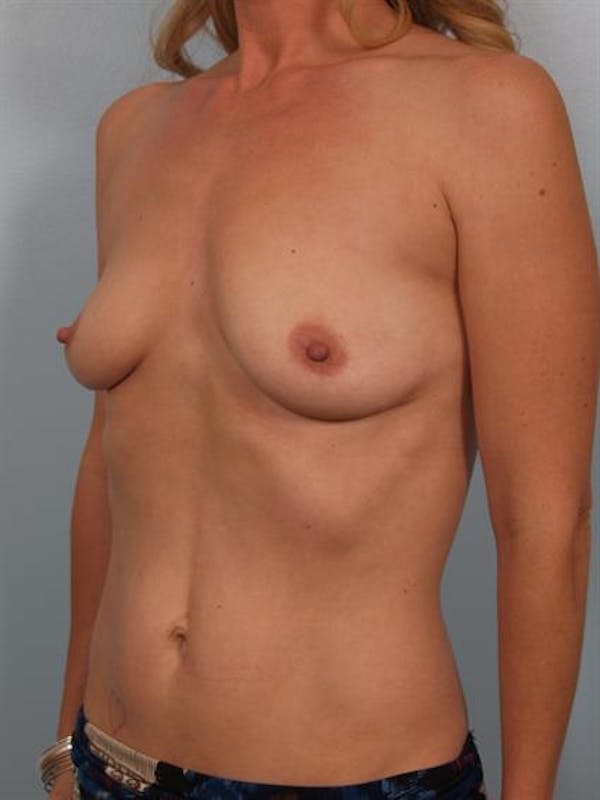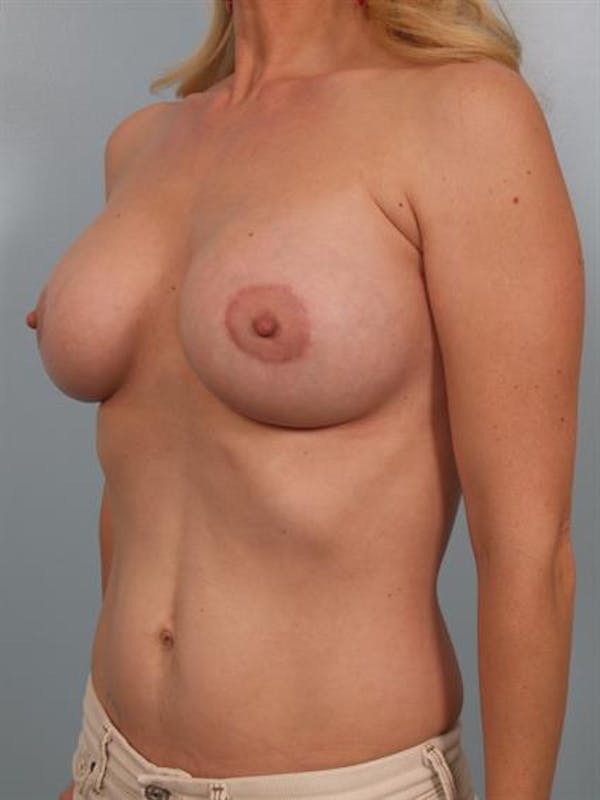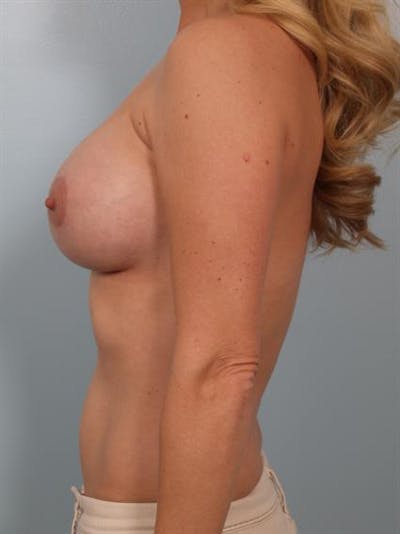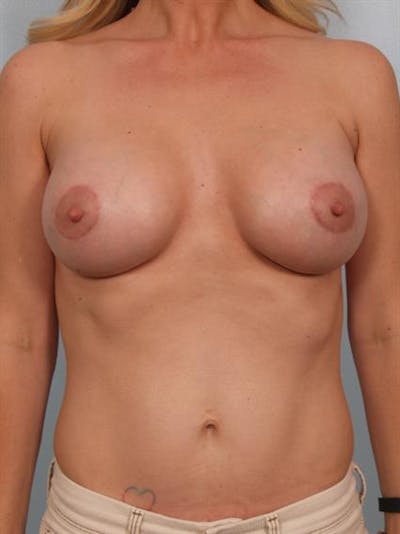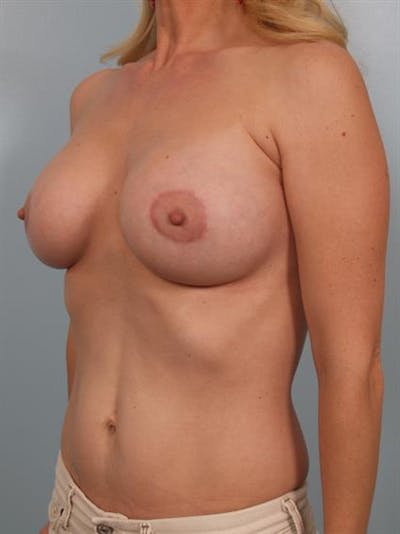 This 35-year-old woman from the Phoenix, Arizona area came to me because she was concerned about her breasts' shape and size.The patient wanted to have fuller, perkier breasts and was very concerned with maintaining a natural look.
I recommended a combination of Mentor silicone cohesive gel breast implants placed under the muscle with a circumareolar mastopexy (around the areola tightening) in order to achieve the most aesthetic, natural appearing breasts. I also recommended liposuction in the armpit / bra fat areas to further help with contouring of the breasts
In the operating room, I felt that the Mentor 355cc MemoryShape, medium height, moderate profile, anatomical silicone cohesive gel anatomical implants gave her the best overall shape. I was able to improve the roundness of her breasts by tightening the skin and tissue around the areolas. I then used power-assisted liposuction to remove 15cc's of fat from each bra fat area.
Following her Phoenix plastic surgery procedure, the patient did very well and was very happy with her perky, natural appearing breasts.
Provider: Dr. Cohen