Breast Lift with Implants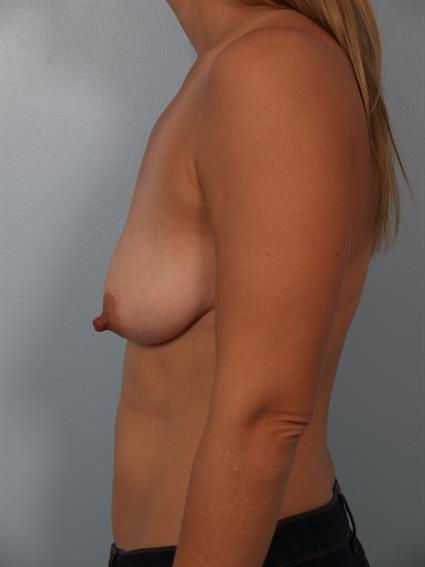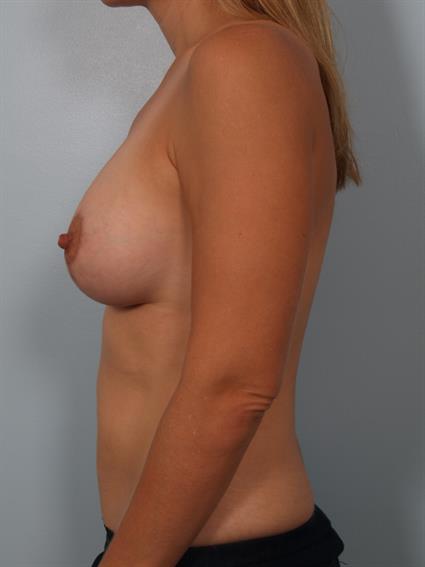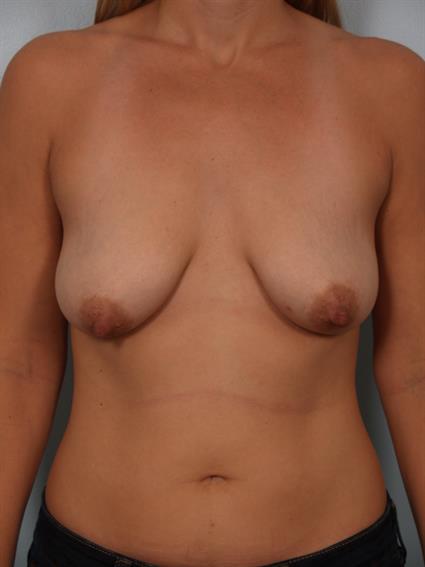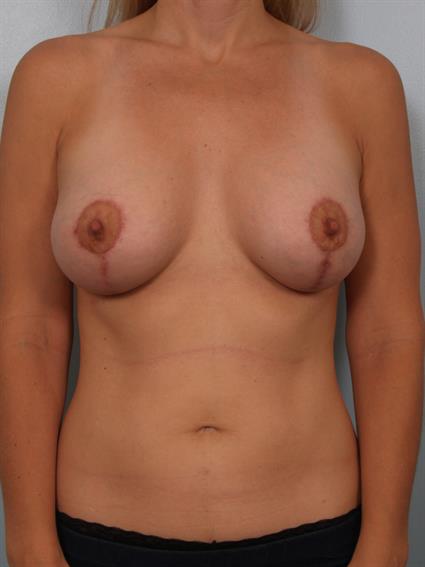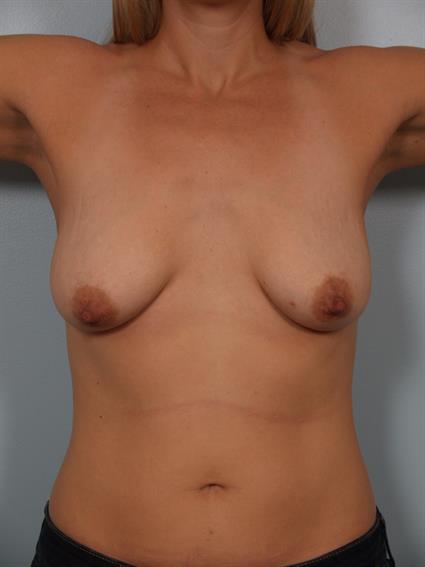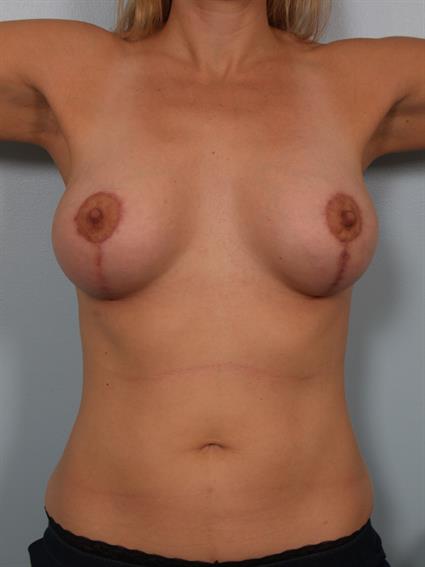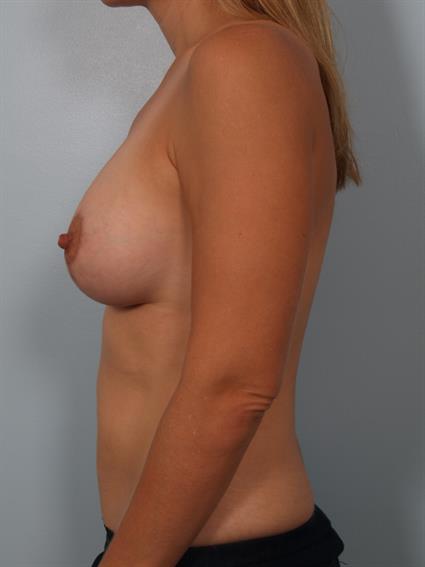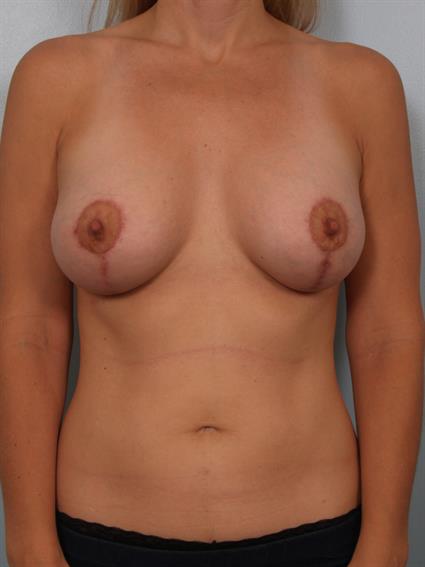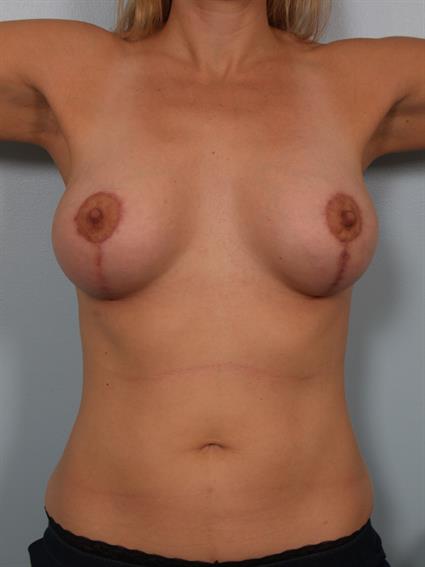 The patient is a 35-year-old female who presented to my office with complaints of breasts which were smaller than desired as well as very droopy. She was not happy with how her nipples pointed in a downward direction. I felt the patient would benefit from bilateral breast augmentation with textured anatomical implants to improve her shape and size. I also recommended a vertical (lollipop scar) mastopexy to further improve her breast shape and to shift the areola said to the center of her breasts (without detaching them).
In surgery I placed Sientra 350cc textured classic anatomical moderate profile cohesive silicone gel implants and performed a vertical mastopexy. She healed nicely and had significant improvement in her breast aesthetics. She will continue to improve as her scar discoloration fades.
Provider: Dr. Cohen