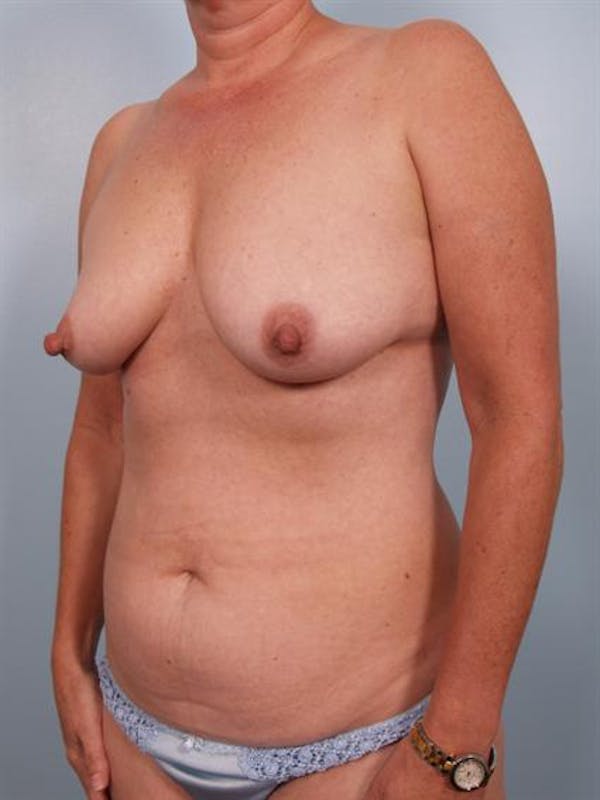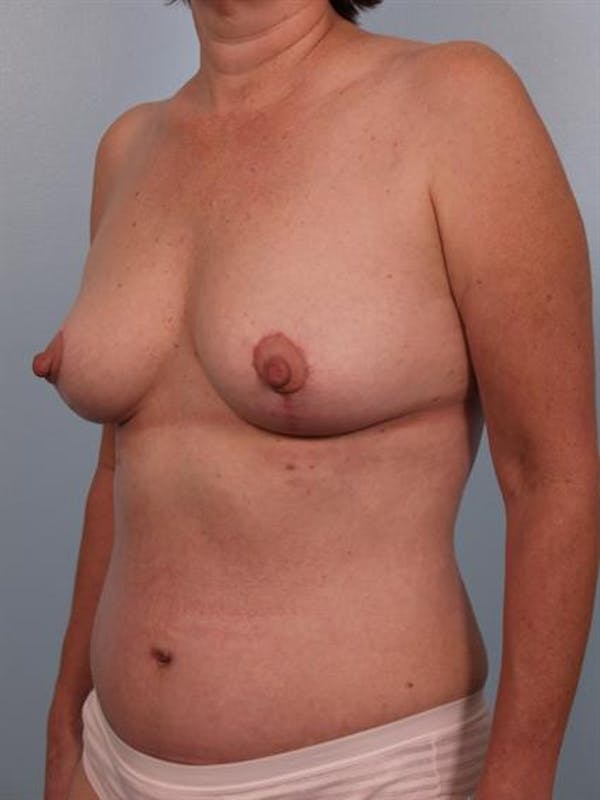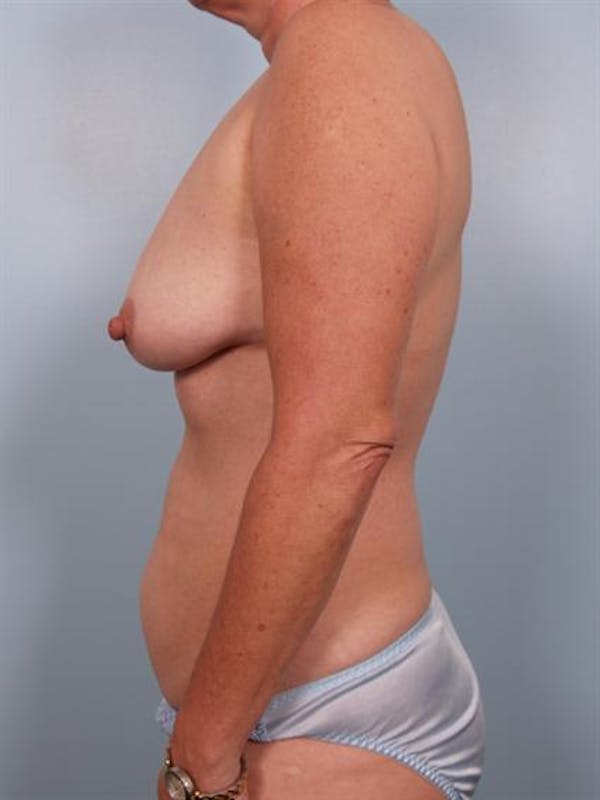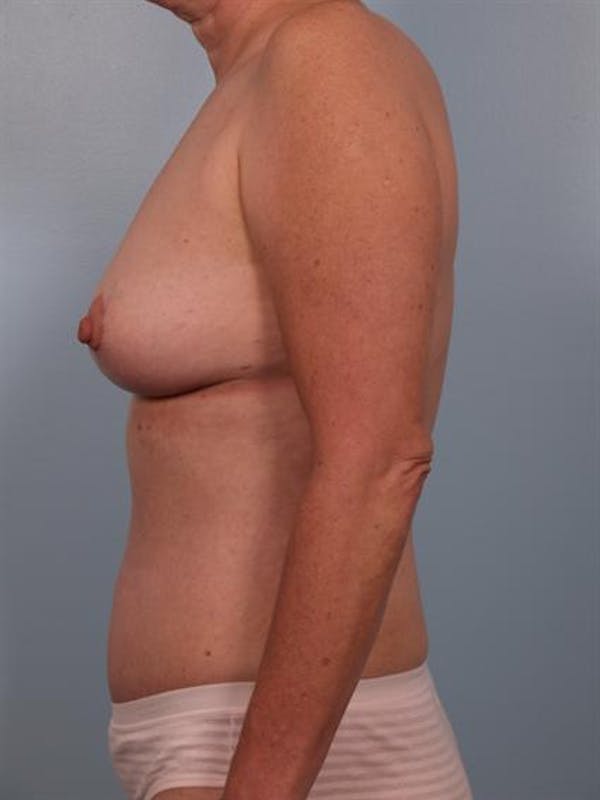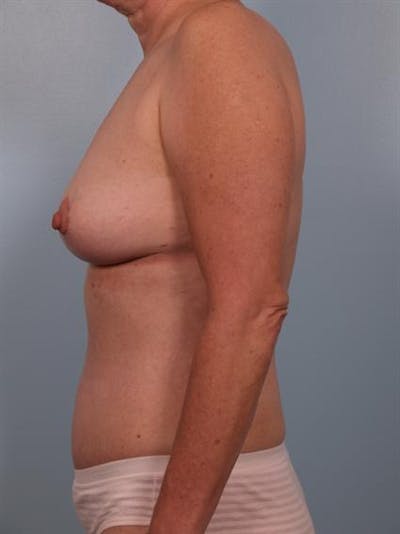 This patient is a 49 year old female who presented to my practice with interest in breast and body improvements after pregnancy changes. Specifically, the patient wished to have perkier appearing breasts and a flatter abdomen.
I felt that this patient would be an excellent candidate for a "Mommy Makeover." With regards to her breasts, we discussed the options of performing a lift with breast implants versus a lift only. This patient was happy with her breast size, and simply wanted to be perkier, so I recommended a vertical (lollipop scar) breast lift to improve her appearance.
Concerning her abdomen, this patient did not have a lot of excess skin or fat, but she did have laxity of the muscles of the abdominal wall. I recommended a full abdominoplasty (tummy-tuck) to reposition her abdominal muscles in the midline (to tighten and flatten her midsection), along with removal of the excess abdominal skin and fat. I also recommended liposuction of the flanks.
I performed all of the surgery mentioned above, and the patient recovered well without any postoperative issues. She is extremely happy with her natural, perkier breasts and her flatter abdomen.

Provider: Dr. Cohen