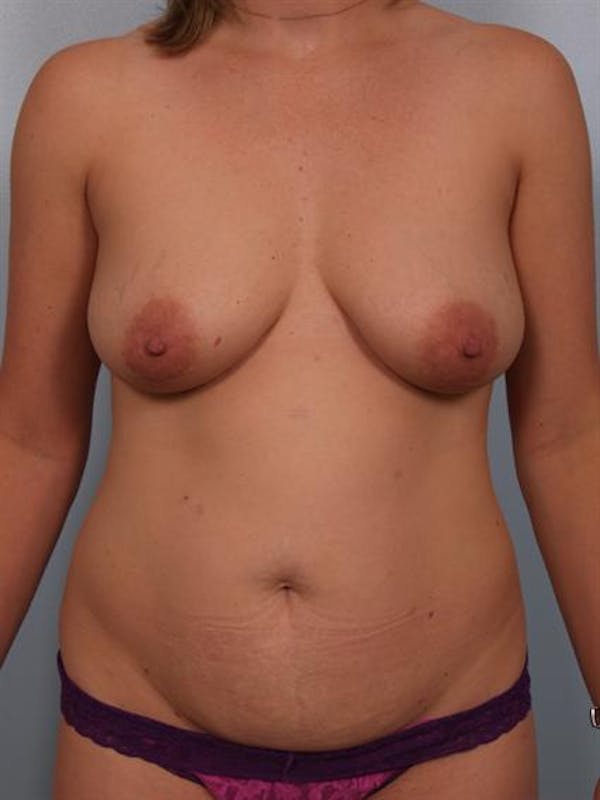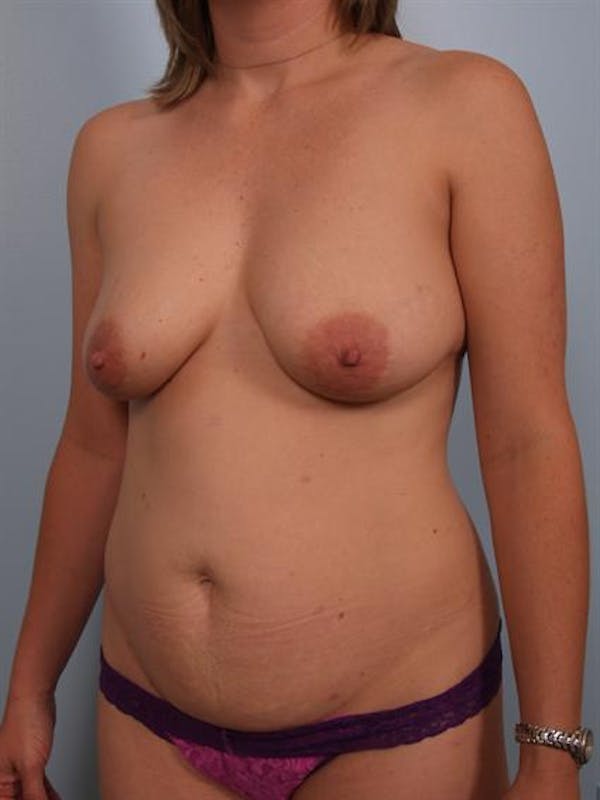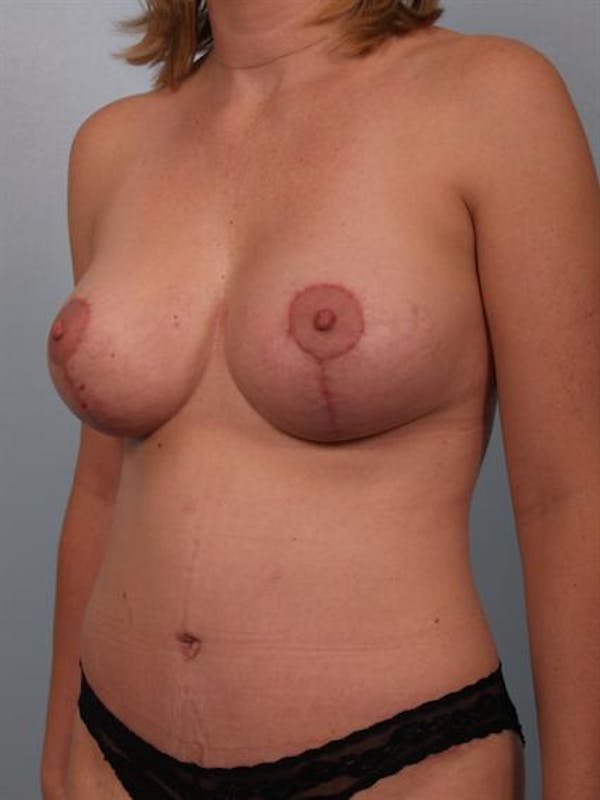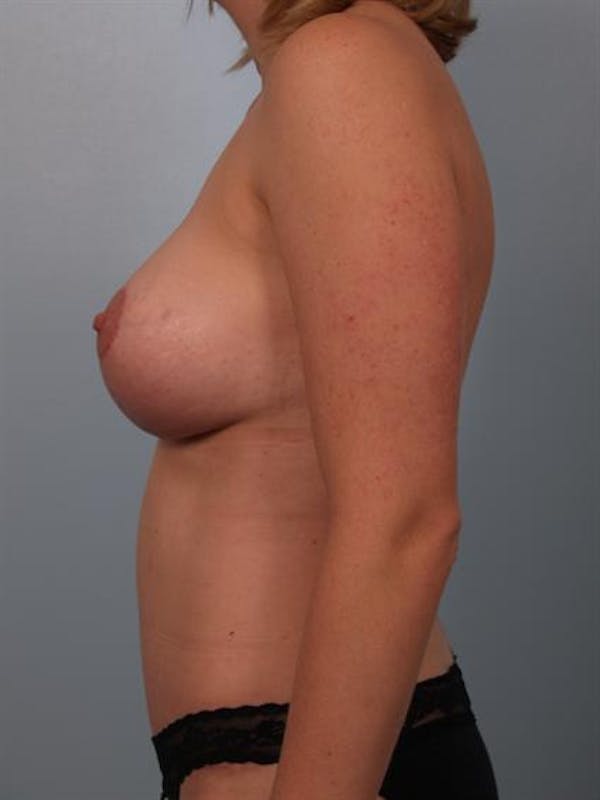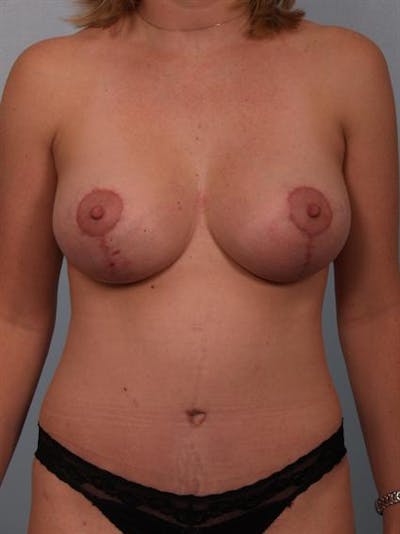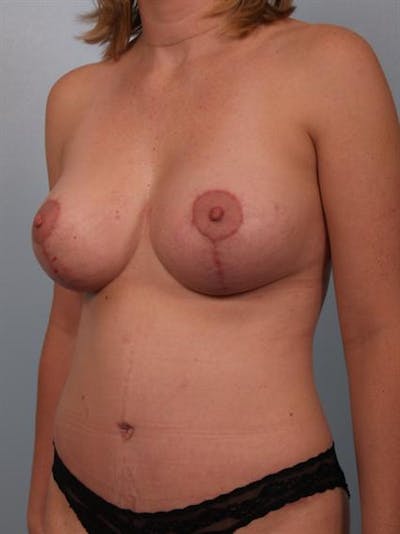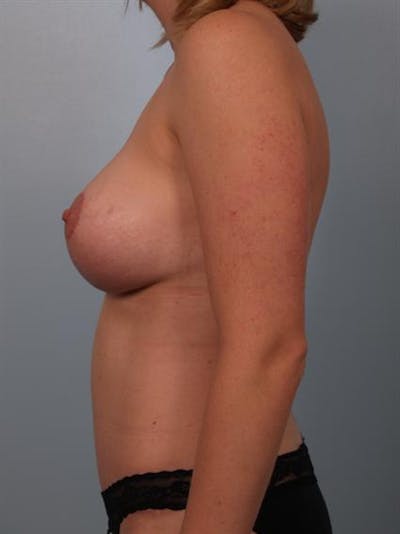 This patient is a 34 year old female who presented to my practice with interest in "Mommy Makeover" surgery. Specifically, this patient wished to have fuller, perkier breasts, and a flatter, more toned waistline.
For this patient I recommended a combination of breast augmentation with a "lollipop scar" breast lift and a full abdominoplasty (tummy tuck) with liposuction of the flanks (love handles) in order to improve her appearance and return her shape to its pre-pregnancy form.
In surgery, I placed Mentor smooth, round, 225cc moderate-plus profile silicone gel implants under the chest muscles and lifted her breasts with a vertical mastopexy (lollipop scar lift). After this, I performed a full abdominoplasty with tightening of the abdominal muscles and liposuction of the flanks.
This patient recovered very well after surgery and was extremely happy with her new appearance. She felt much more confident, and was able to fit better into a variety of clothes.
Provider: Dr. Cohen