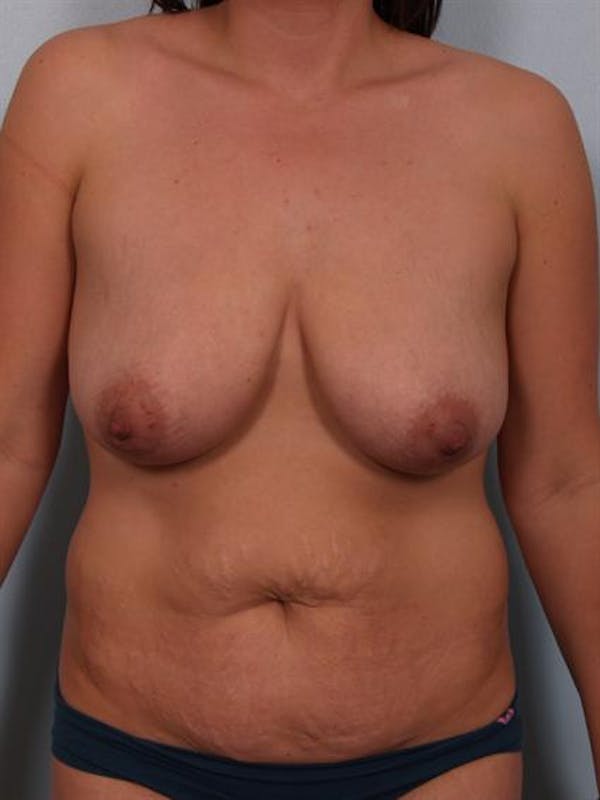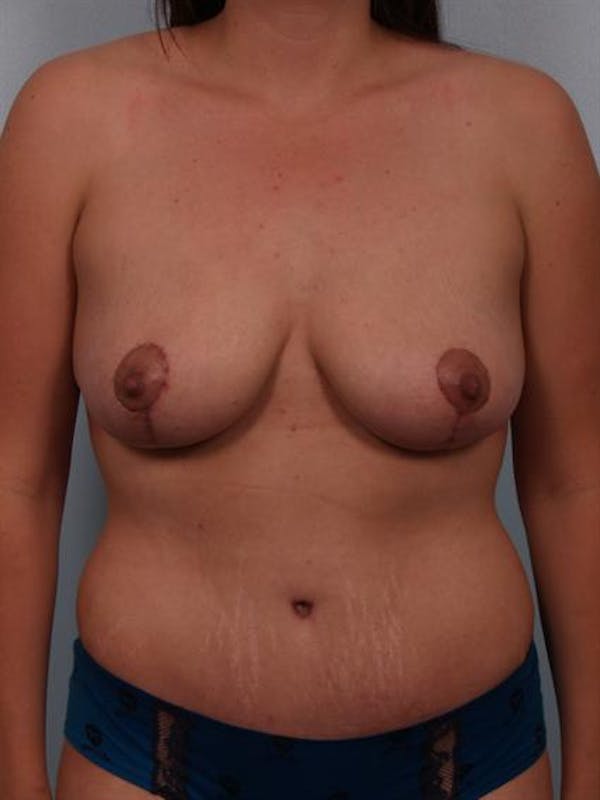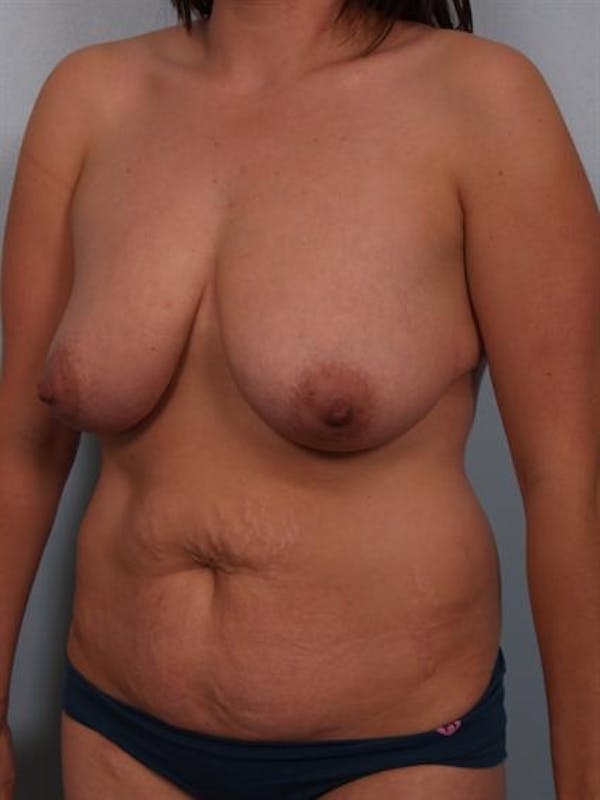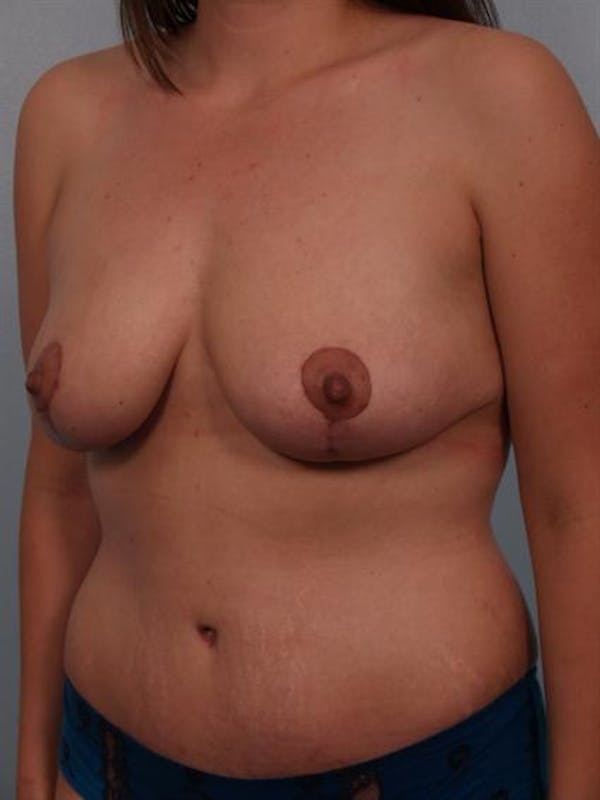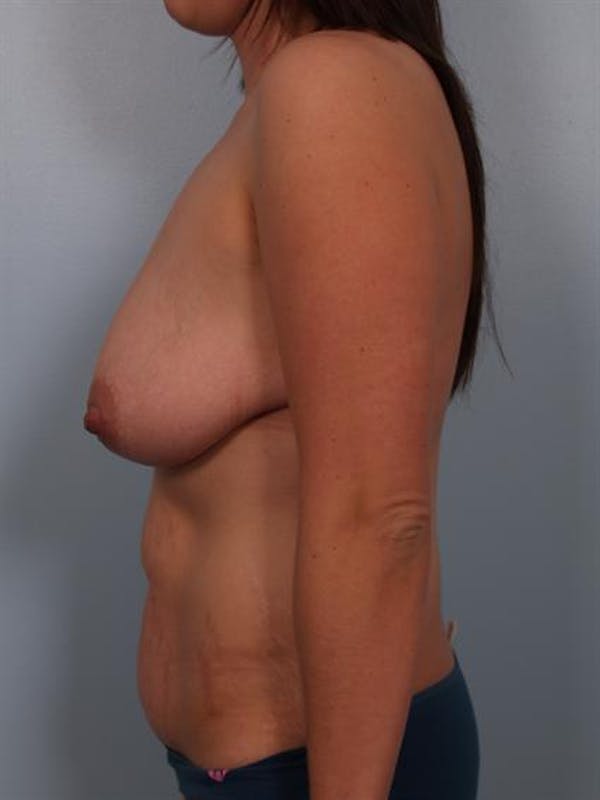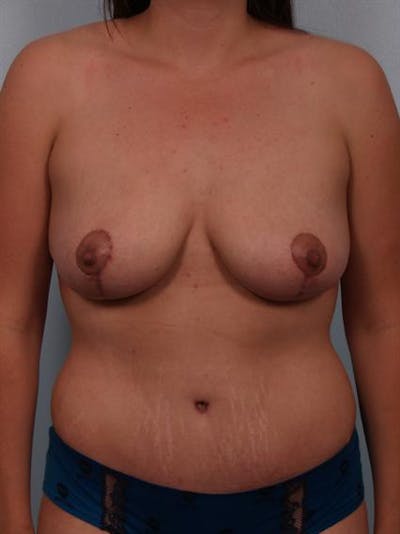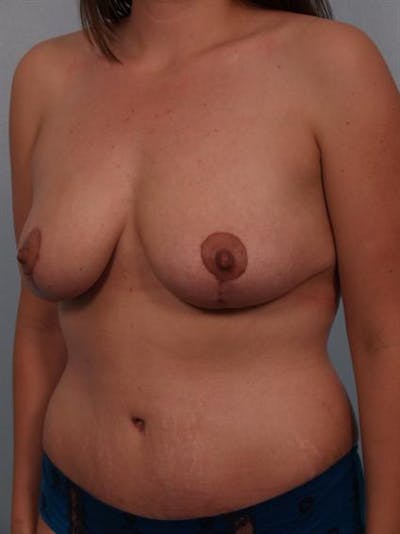 This patient is a 29 year old female who came to my practice with interest in "Mommy Makeover" surgery. Specifically, this patient felt that her breasts were too large and droopy, and she was unhappy with the loose skin and bulging of her abdomen. She also wished to improve her contours in her love handle areas.
I recommended a modest breast reduction surgery to lift this patient's breasts and to reduce them in size. I felt that I would be able to reshape her breasts using a vertical reduction (lollipop scar) technique. I also recommended a full abdominoplasty (tummy tuck) with power-assisted liposuction of the love handles in order to improve the appearance of her torso.
I performed a vertical breast reduction and removed 120 grams of tissue from the right breast and 95 grams from the left to improve a preexisting asymmetry. I also performed a full abdominoplasty with extensive abdominal muscle tightening combined with liposuction of the love handles in order to slim and recontour the patient's abdominal region.
After surgery, the patient recovered very nicely and was extremely pleased with her new body appearance.
Provider: Dr. Cohen