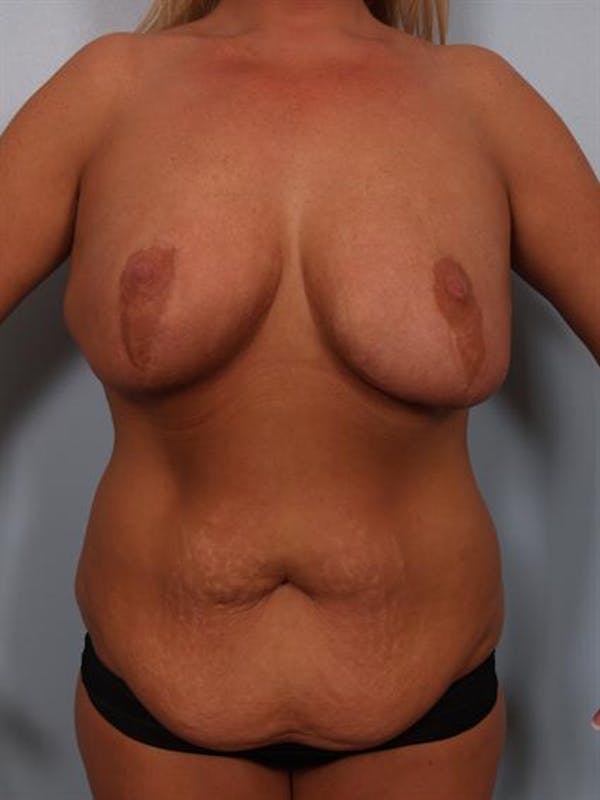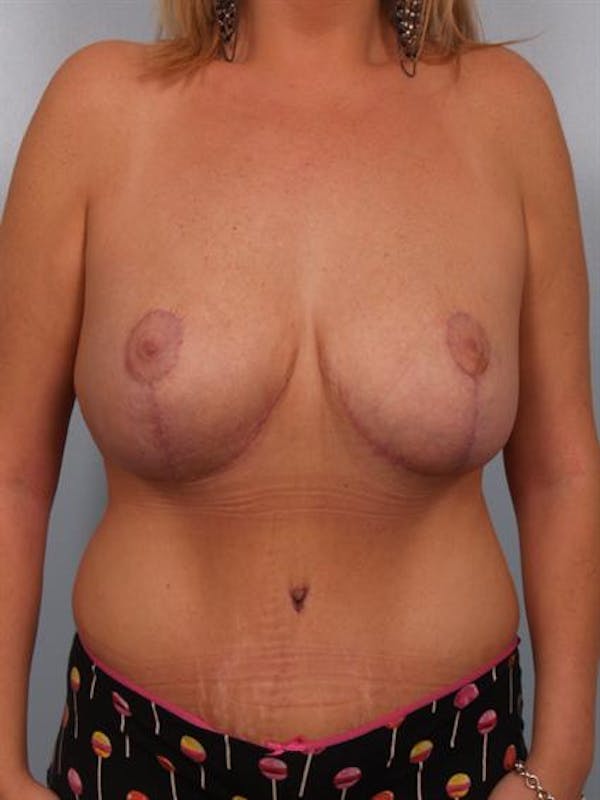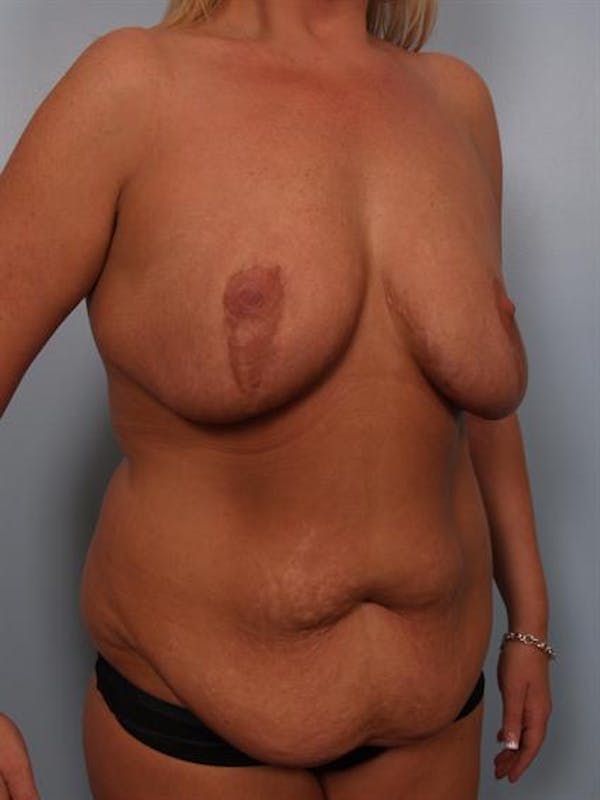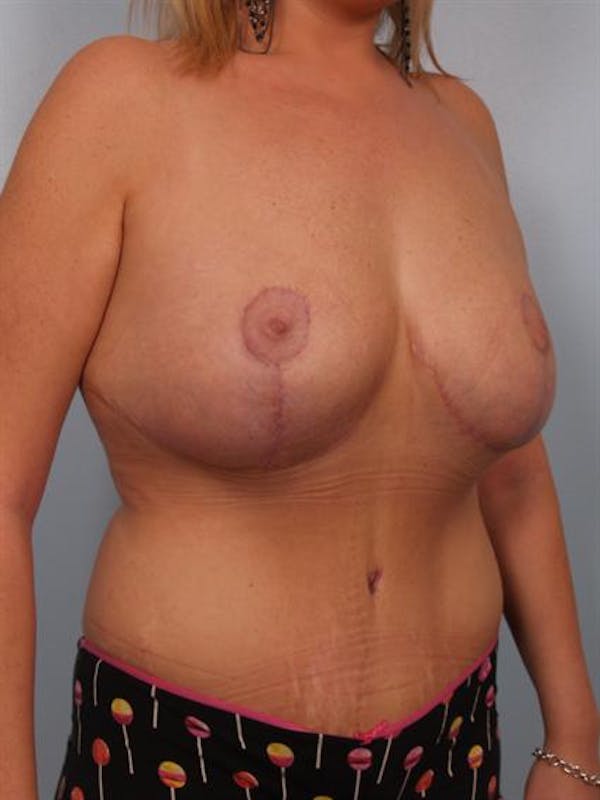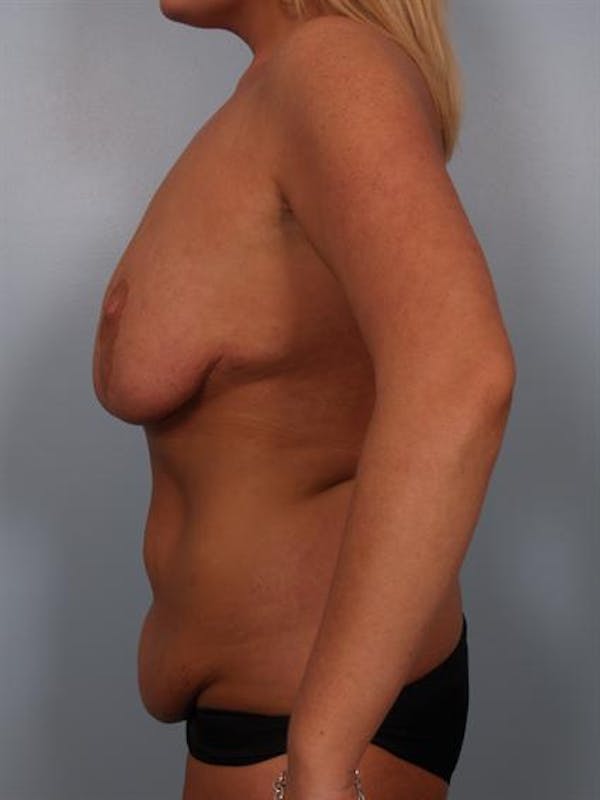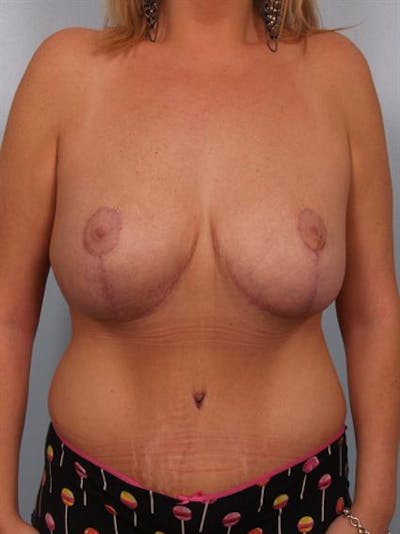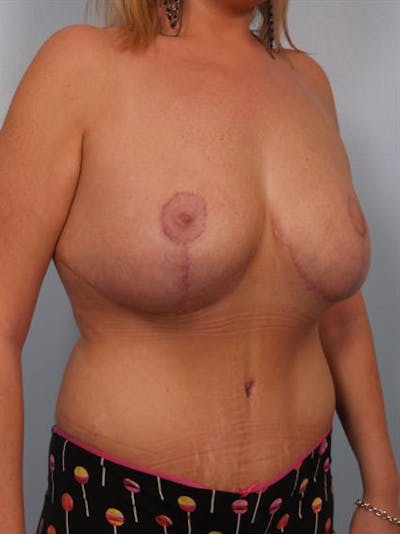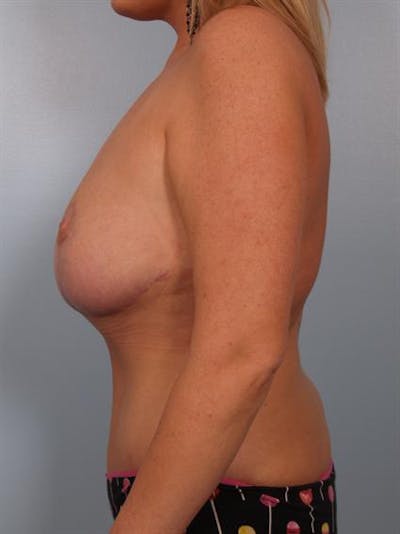 This patient is a 31 year old mom who presented to my office with interest in revision breast surgery and abdominoplasty (tummy-tuck) surgery. This patient had undergone a prior breast reduction and a subsequent revision surgery by other surgeons and was not happy with her unnatural breast appearance. She was also uncomfortable with the excess skin of her abdoman and flanks.
This patient was a particular challenge as she had very low, wide breasts with significant scarring. I explained that I could provide her with a more natural breast shape, but that they would still be somewhat low on her chest due to her anatomy and prior surgery. I felt she would also benefit significantly from an extended abdominoplasty, with power-assisted liposuction of the bra fat, back, flanks, inner and outer thighs.
In surgery, I performed a revision breast reduction and removed approximately 55 grams from each breast. I also retightened and reshaped the breasts, and converted the areolas back into a round shape (without detaching them). I also performed an extended abdominoplasty with liposuction to contour her torso and legs.
After surgery, the patient recovered very well and was extremely happy with the improvement of her breasts and body.
Provider: Dr. Cohen