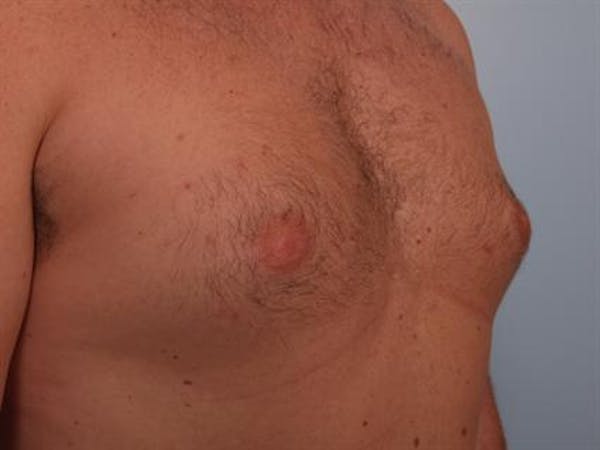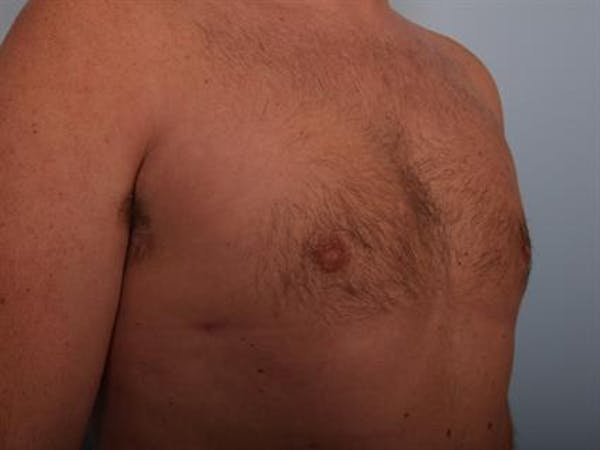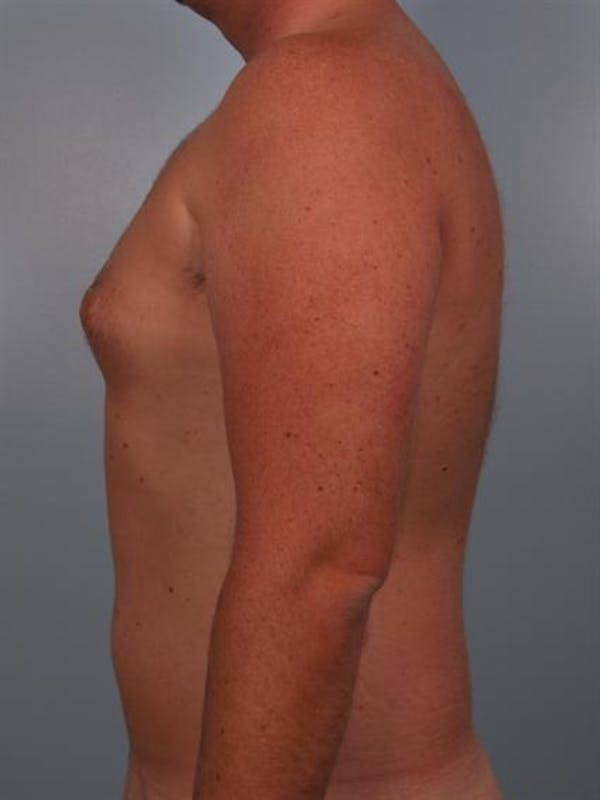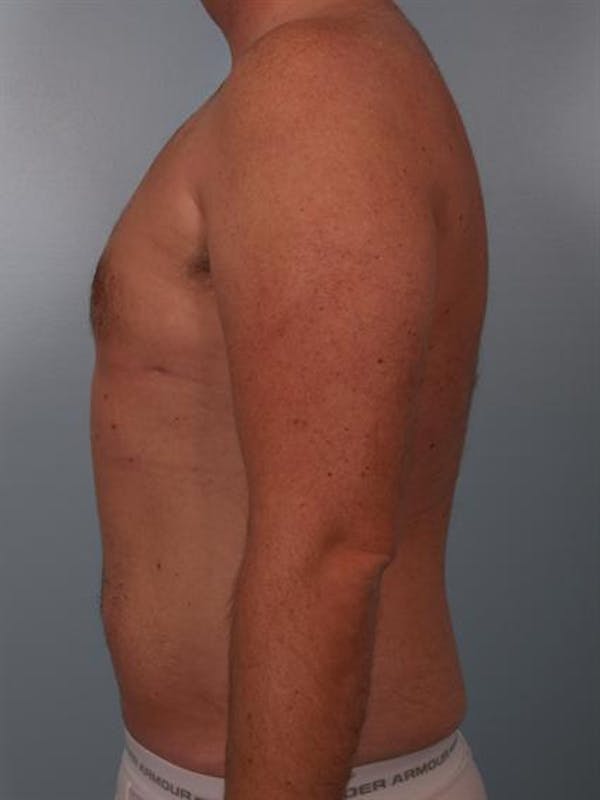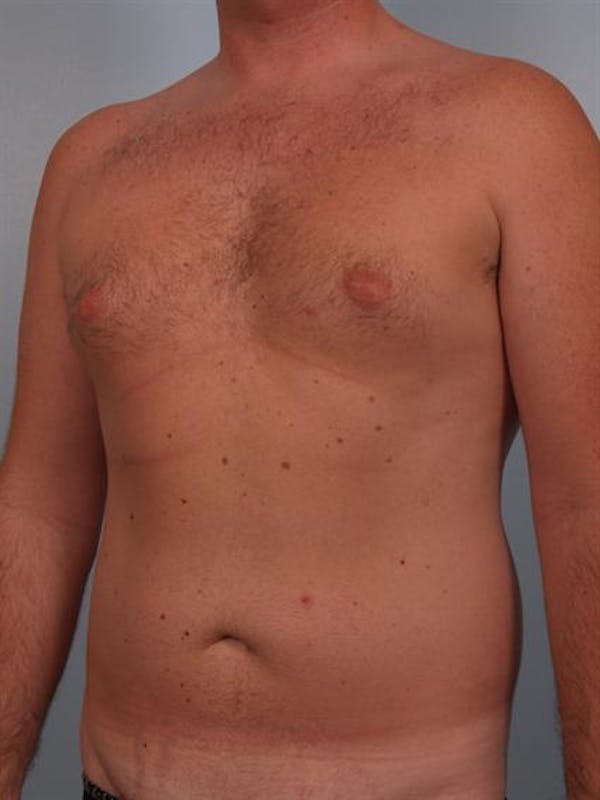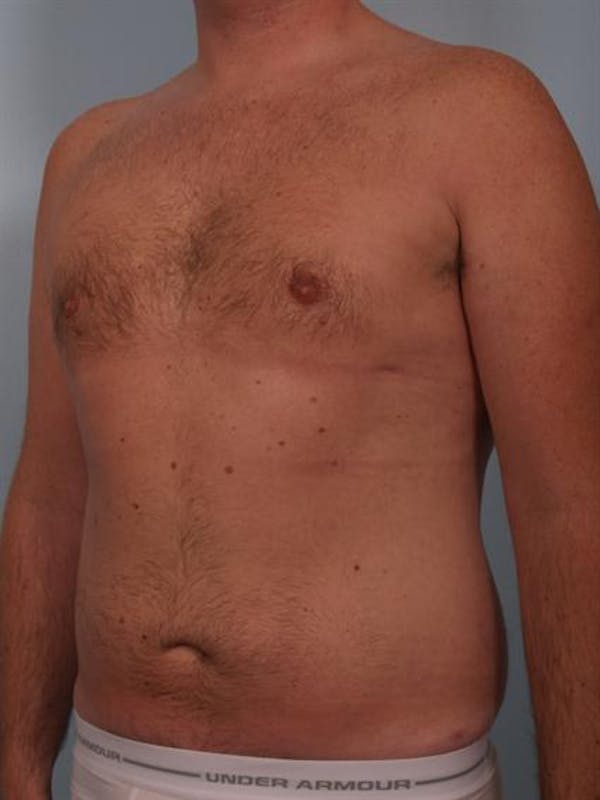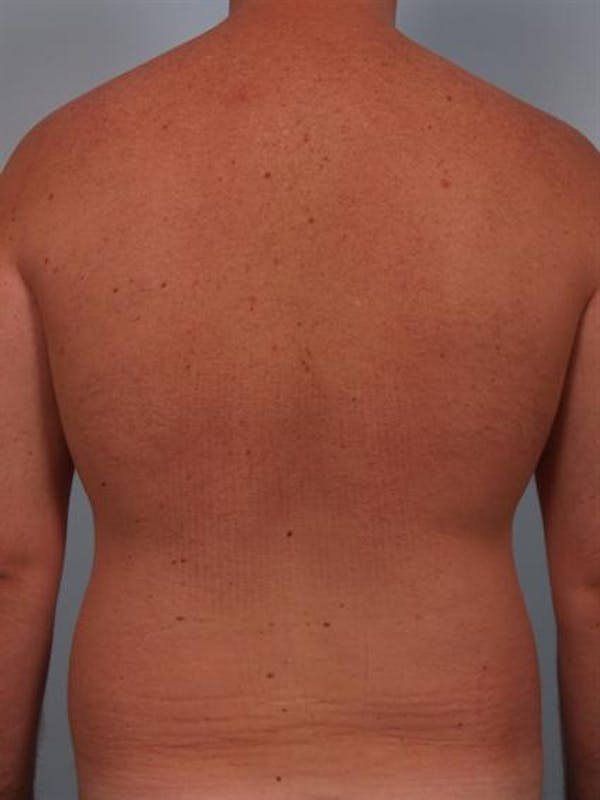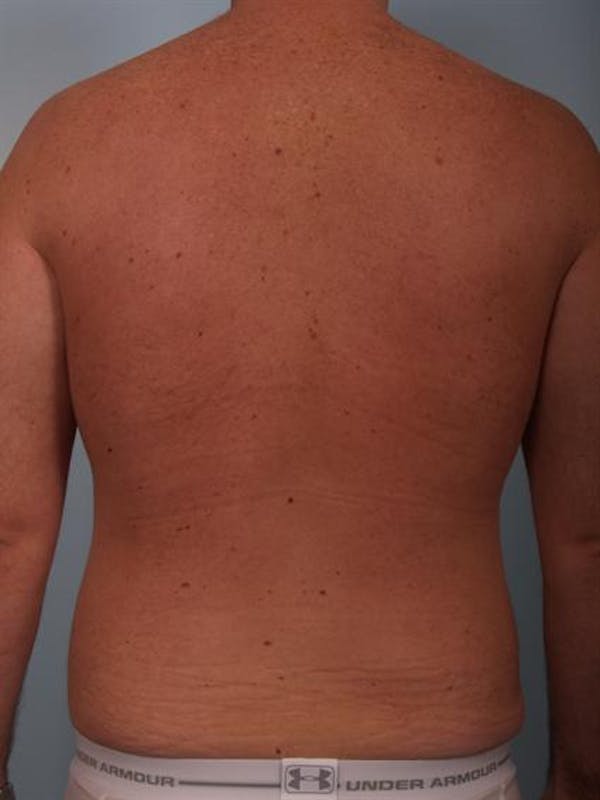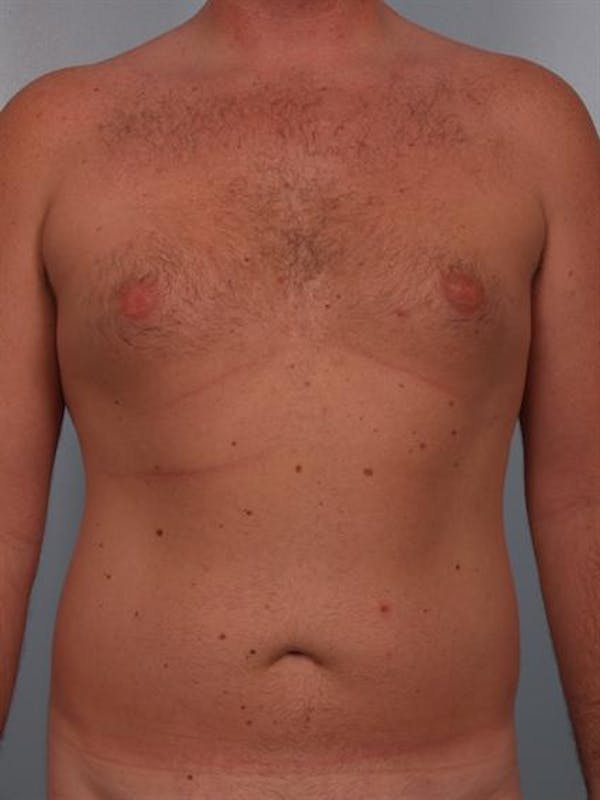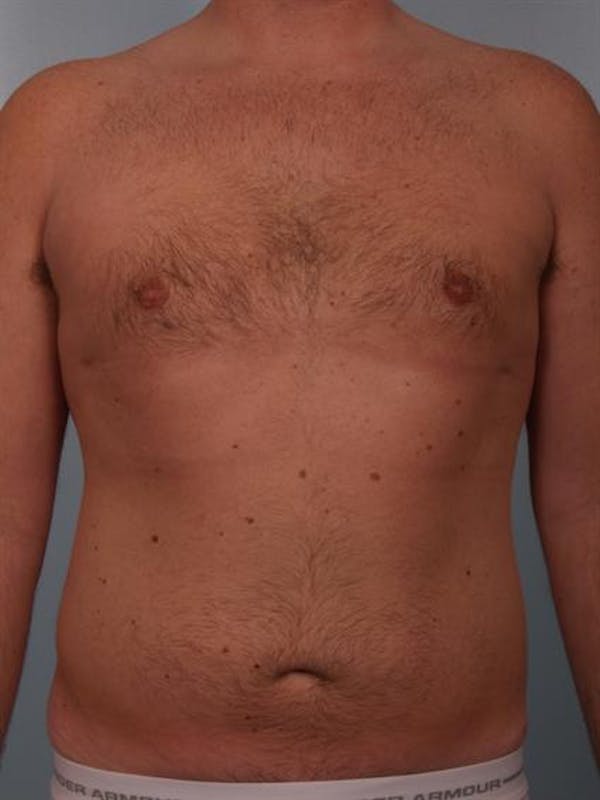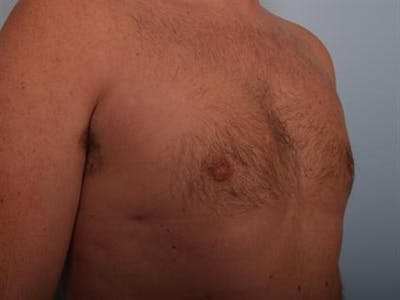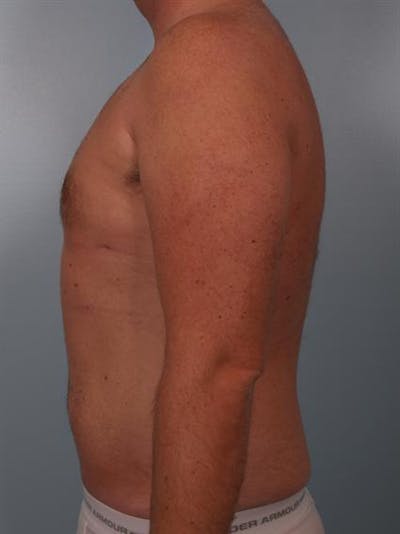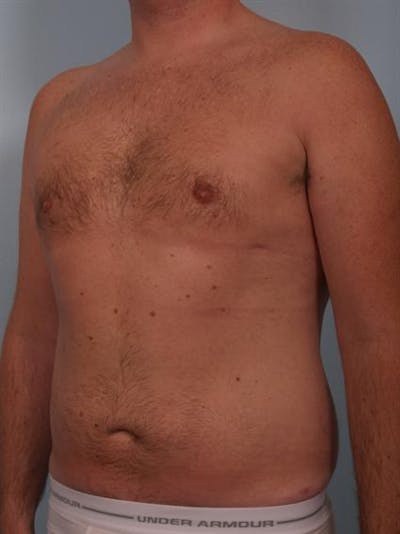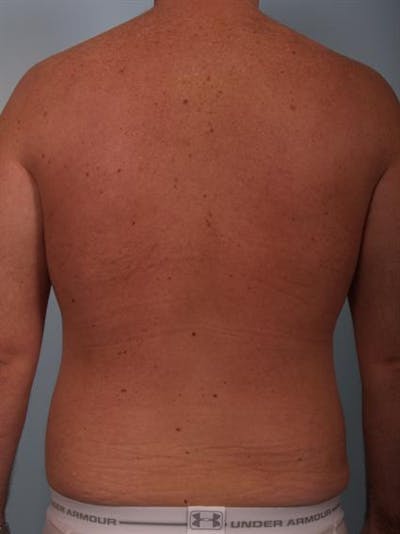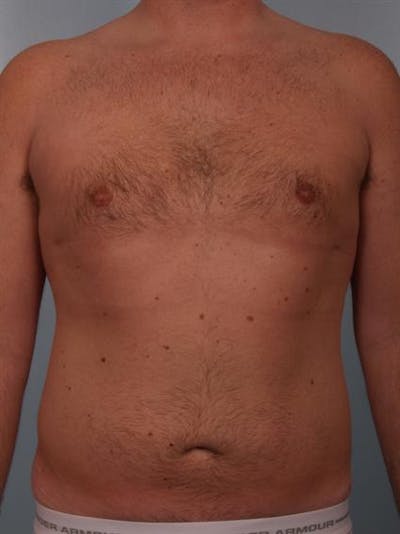 This patient, a 33-year-old man, came to my medical practice to learn about chest and torso contouring because he was unhappy with the fullness of his chest and the excess fat on his abdomen and flanks (love handles). He wanted to have a more masculine appearance overall. I recommended power-assisted liposuction of the chest, abdomen, and flanks; and explained that I might also need to perform direct glandular tissue removal from his chest.
In surgery, I used power-assisted liposuction to remove fat from the patient's chest, flanks, and abdomen. On examination in the operating room, I felt that no direct glandular tissue removal was necessary, as is the case with many gynecomastia patients. I was able to achieve excellent flatness with liposuction alone.
After surgery the patient was extremely happy with his new, more masculine appearance and had the confidence to wear regular t-shirts without being self-conscious about his chest and torso.
Liposuction at my Santa Monica practice can provide excellent improvements as an individual procedure or in combination with other procedures such as abdominoplasty.

Provider: Dr. Cohen