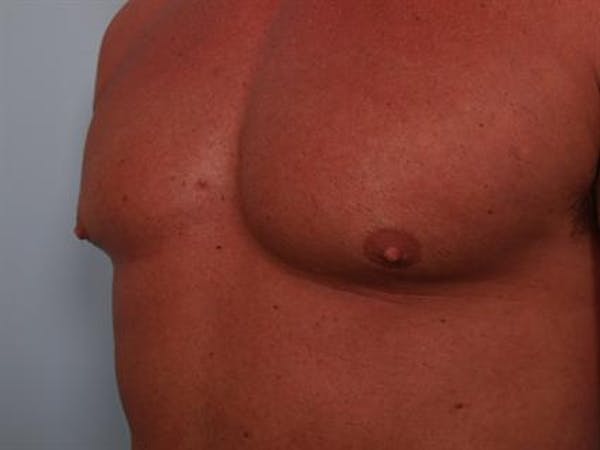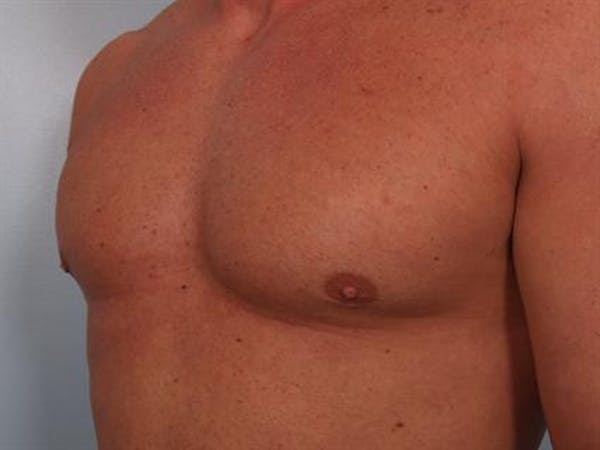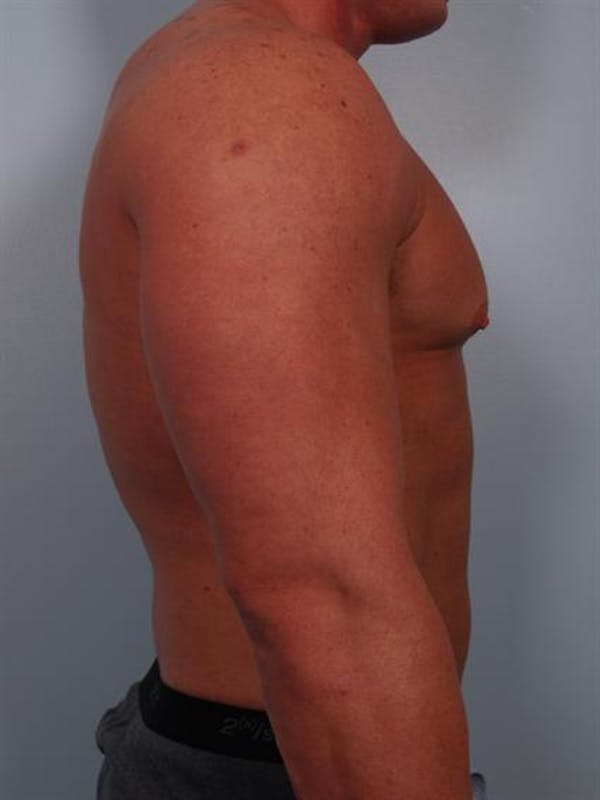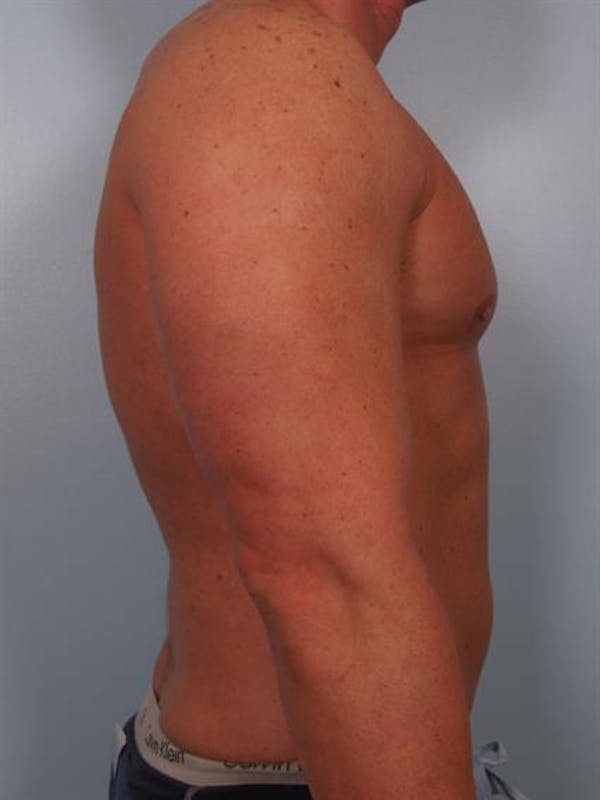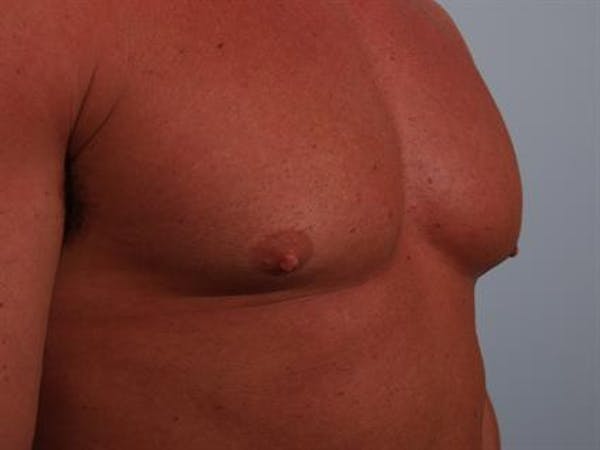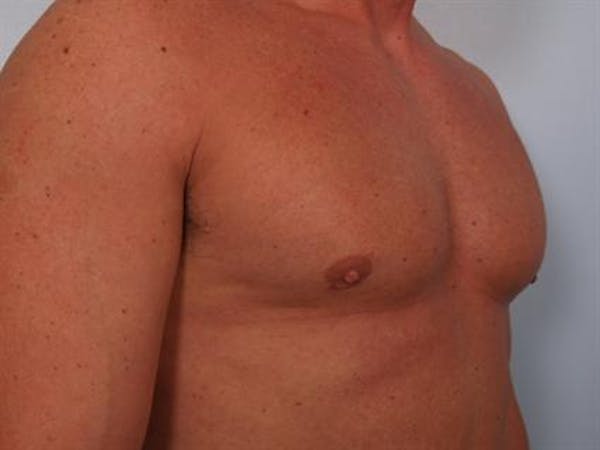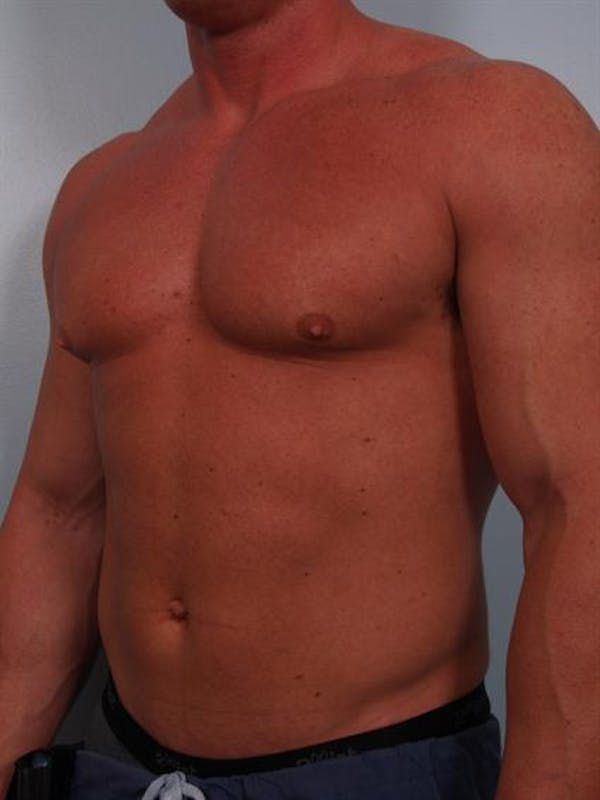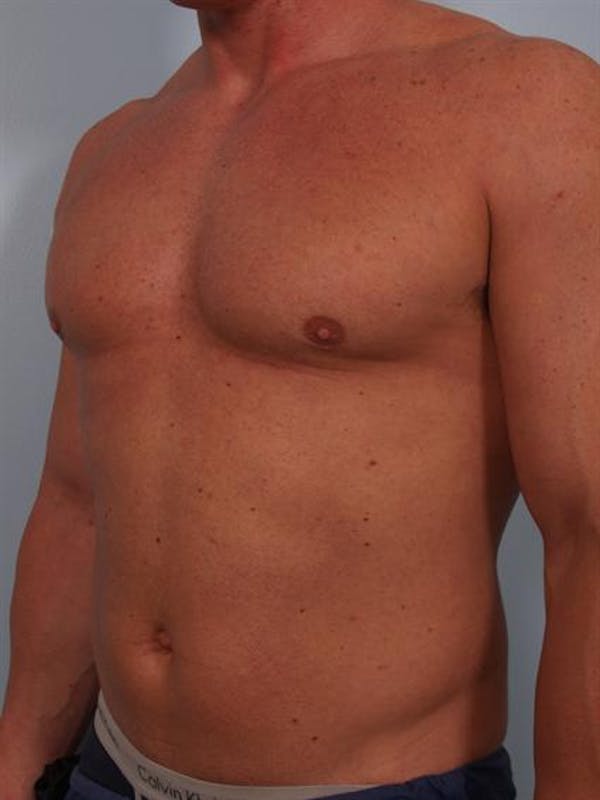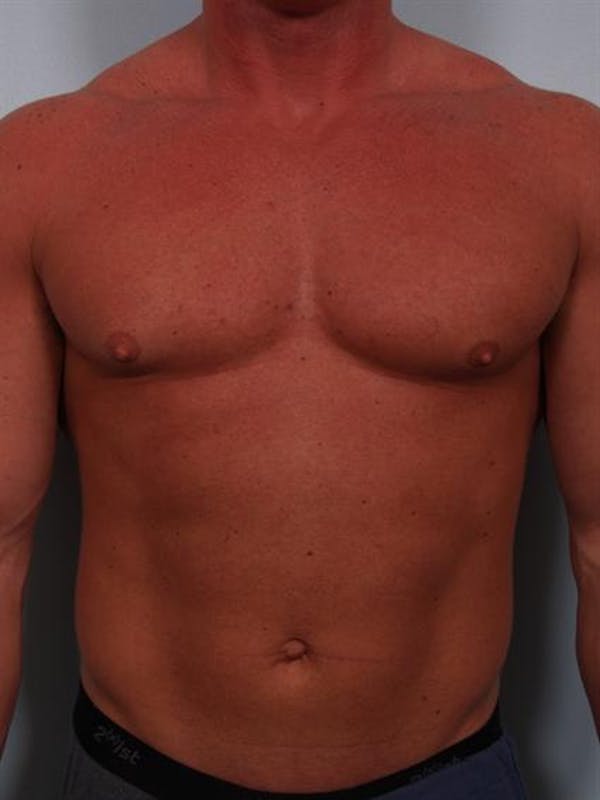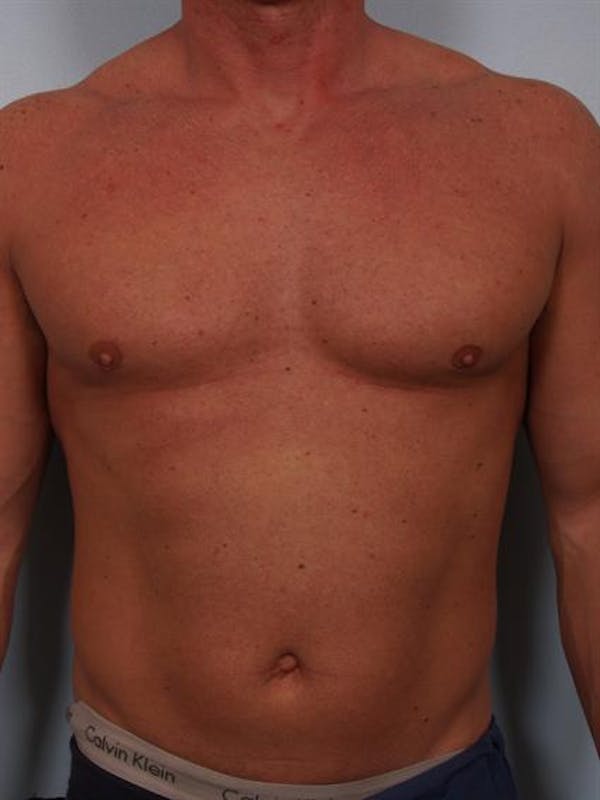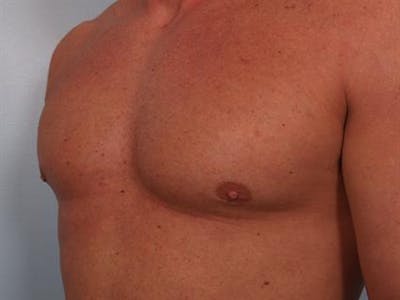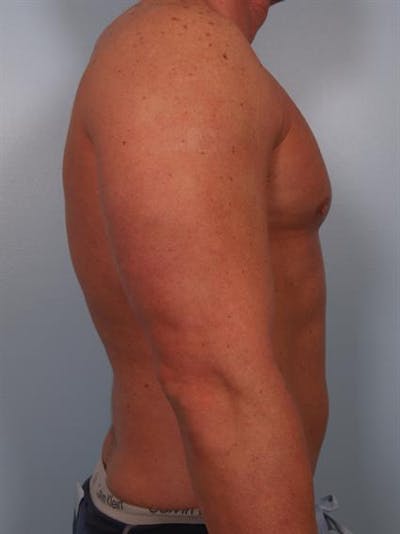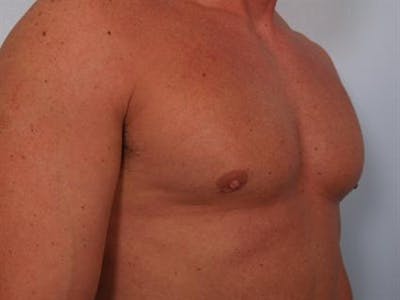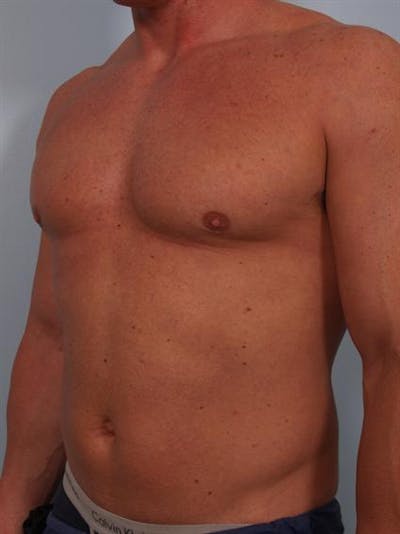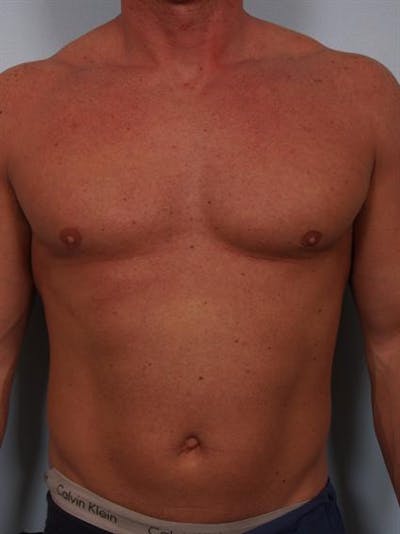 This patient is a 32 year old male who came to my practice with interest in surgery for gynecomastia. This patient was actively involved in bodybuilding, and had tried steroids in the past. He noted increased development of tissue behind the areolas and wished to have this corrected. He no longer used steroids at the time of his consultation and I advised him to never use them again.
I felt that this patient would benefit from a combination of liposuction of the chest in conjunction with direct tissue removal from behind the areolas. This combination of technique corrects both excess fat and excess glandular tissue (the white, rubbery breast tissue that is a significant component for most patients with gynecomastia).
In surgery, I performed power assisted liposuction as well as direct removal of glandular tissue through small incisions on the undersides of the areolas. I was able to remove a walnut sized lump of glandular tissue from each side.
After surgery, the patient recovered well and was extremely happy with the improvement in his chest contour. He felt more confident about his appearance and assured he that he would not be tempted to try steroids again.

Provider: Dr. Cohen