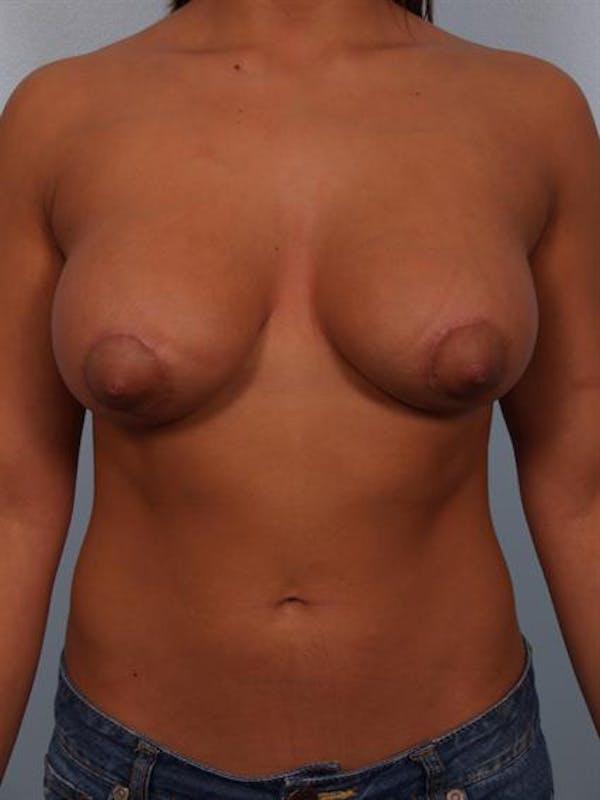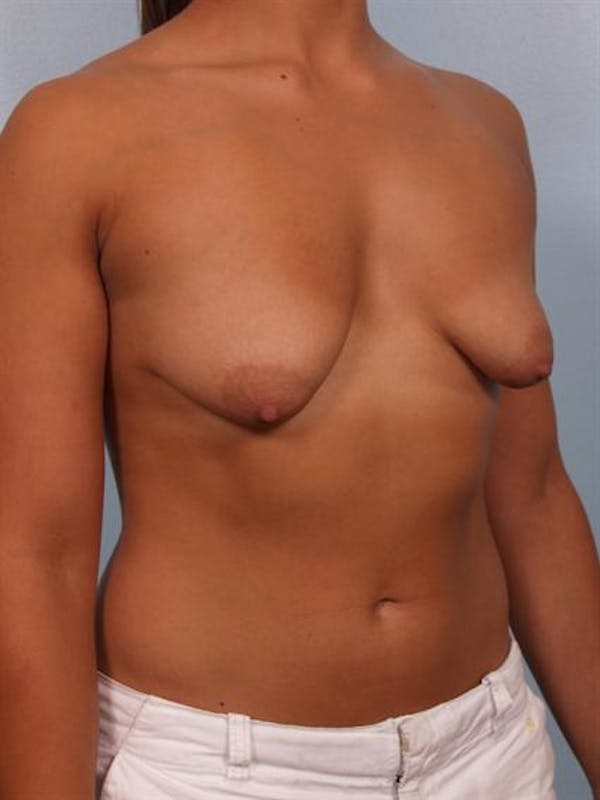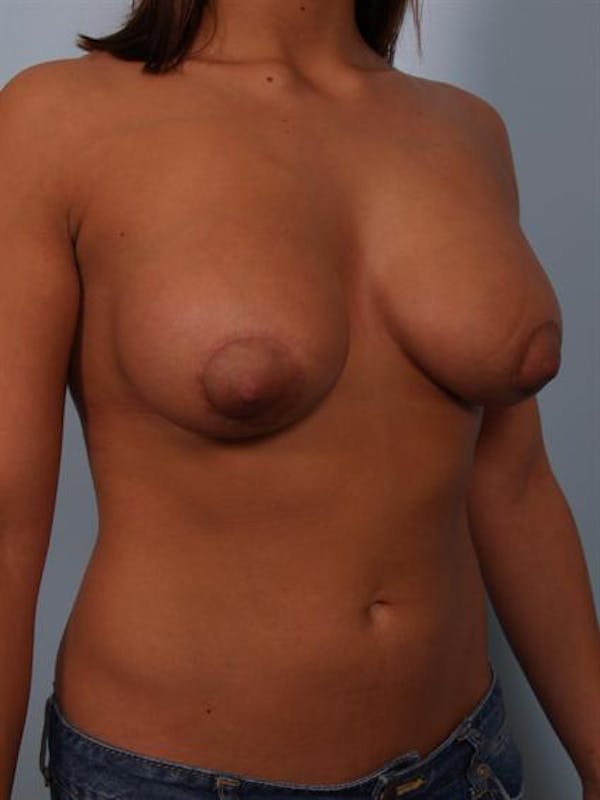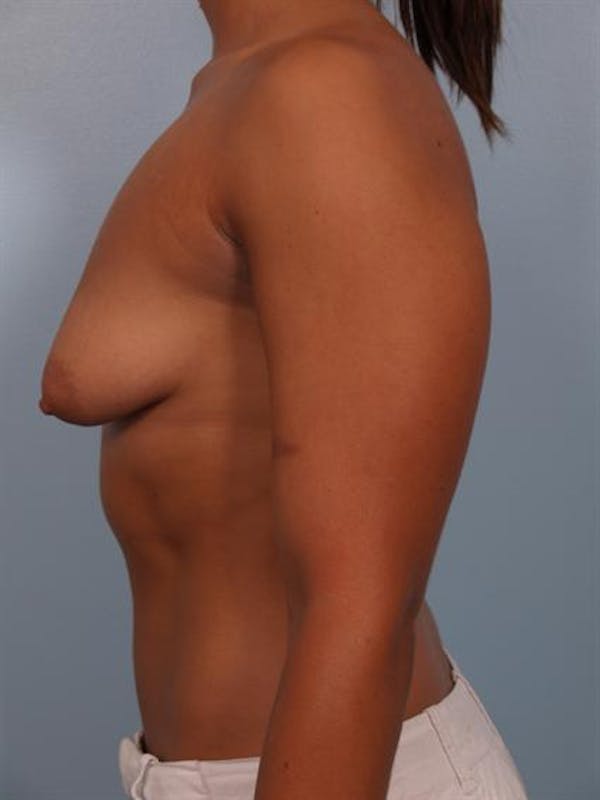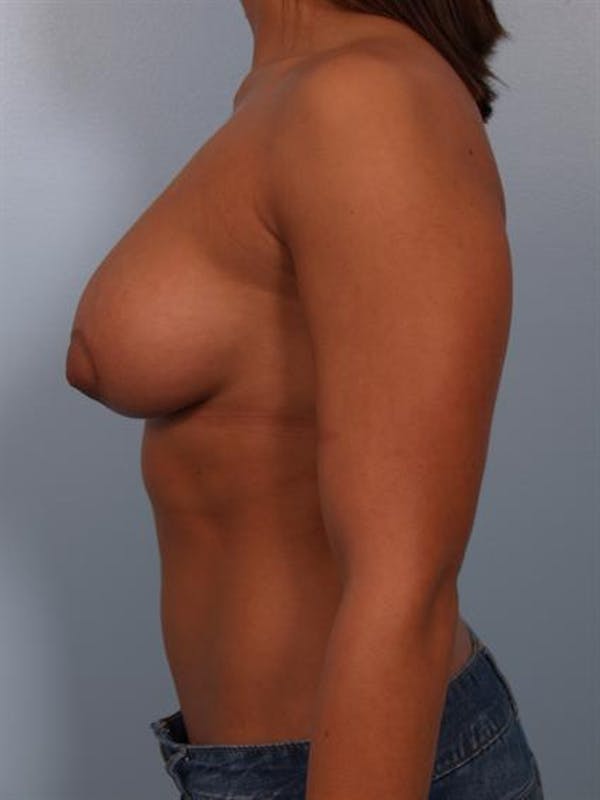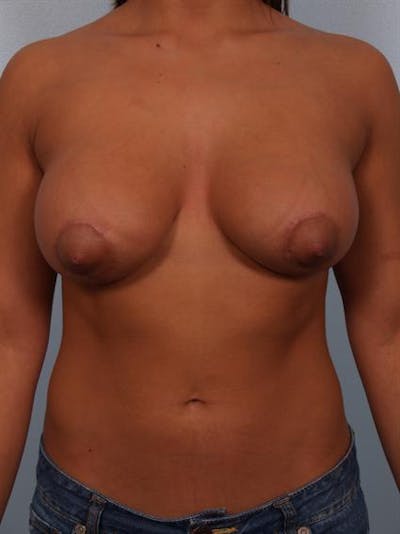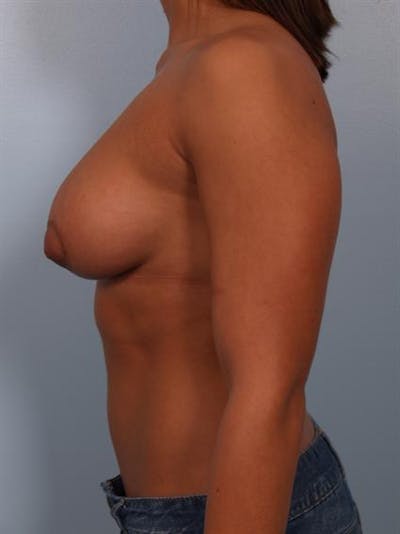 This is a 23 year old female from the Palm Springs, California region who flew in to my practice with complaints regarding her breast appearance. Specifically, she was unhappy with the amount of droopiness, the size difference, and the pointiness of her breasts.
On examination, I felt that this patient had a variation of tuberous breasts, in which the lower breast skin is excessively tight and the fold under the breast is too high, causing the breast to take on a pointy, droopy appearance. This problem was exacerbated by the fact that the patient also had a significant size difference between the two breasts.
This situation is very difficult to correct, and requires a fairly complex set of techniques to repair. I needed to add implants to improve the size of the breasts, and planned on using different sized implants to correct the asymmetry. I also needed to perform internal scoring of the lower breast tissues to allow the skin to stretch out properly once the implants were in place. I needed to internally lower the breast, so that there would not be as much overhanging of the breasts. Finally, I needed to tighten the breasts around the areolas (circumareolar mastopexy) in order to raise the areolas to a higher position and round out the shape of the breasts. (Please note: this does NOT require detaching the areolas).
After a long discussion with the patient about the various techniques needed, we decided to proceed. I used Mentor smooth, round,moderate-plus profile cohesive silicone gel implants placed through the areolas and under the chest muscles for the most natural results. I used a 250cc implant on the right and a 275cc implant on the left to correct for size asymmetry. I released the lower breast tissue internally and lowered the breast folds (avoiding additional scars), and performed a circumareolar mastopexy (around the areola breast lift) to reposition the nipple/areolas and improve the breast shape.
The patient did very well after surgery, and the breasts continued to improve in shape as the skin gradually expanded to accommodate the implants. These photos were taken approximately 6 months after surgery and she was extremely happy with her overall appearance.
Provider: Dr. Cohen