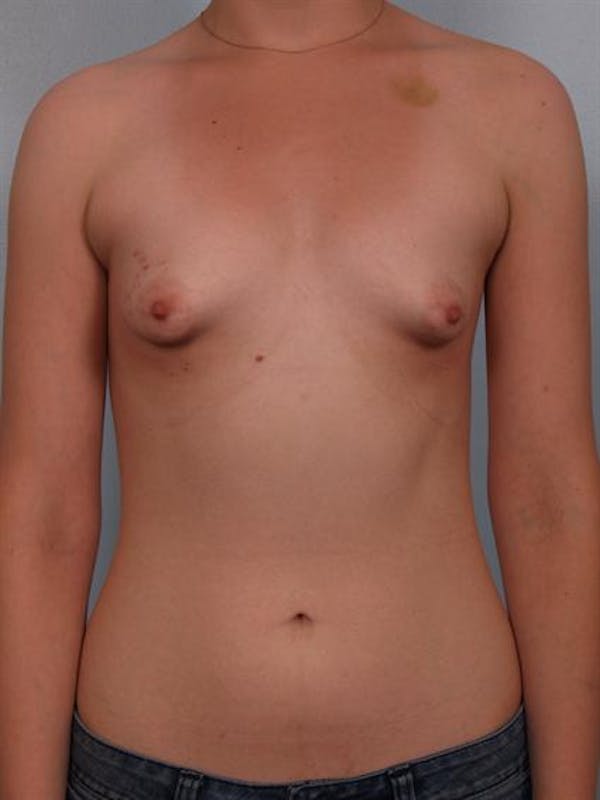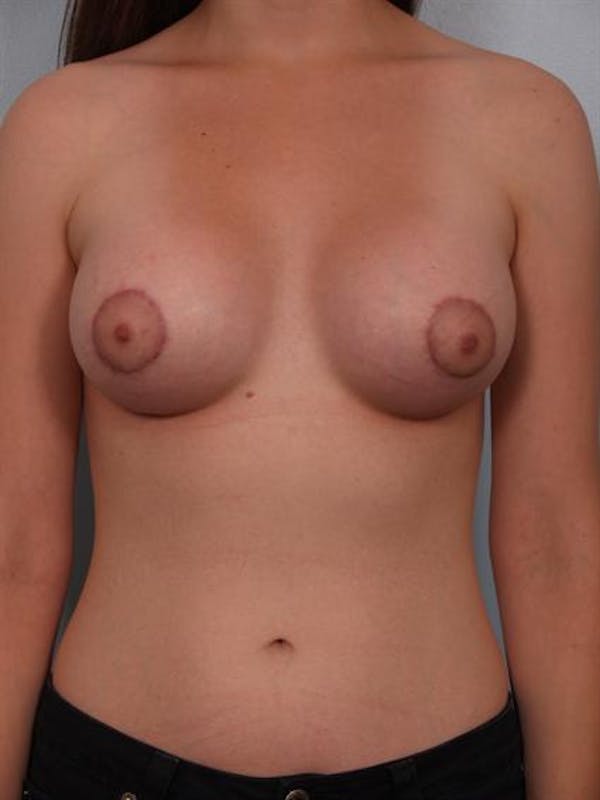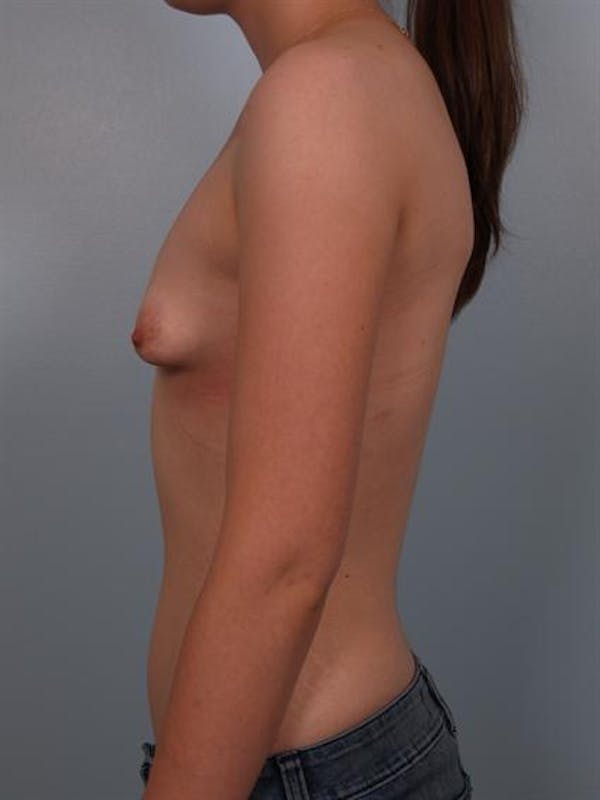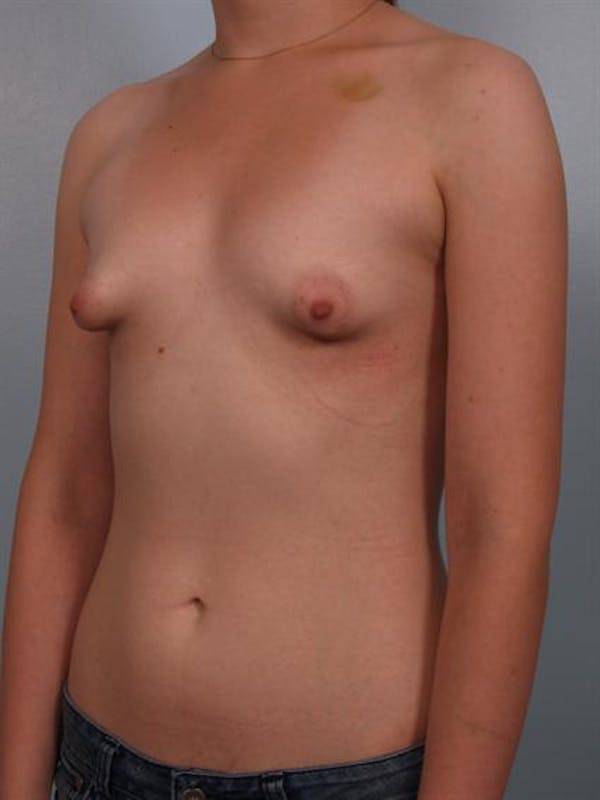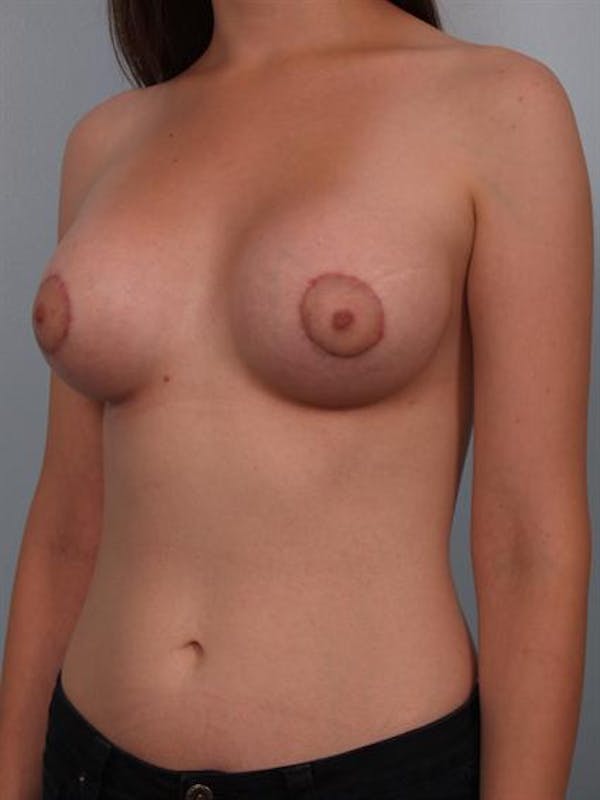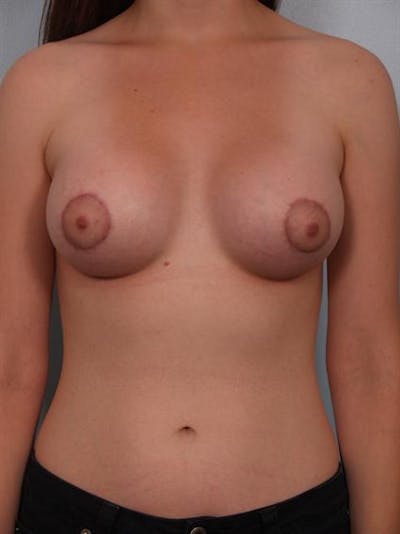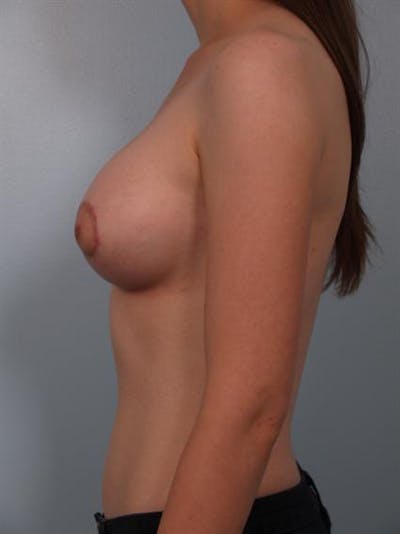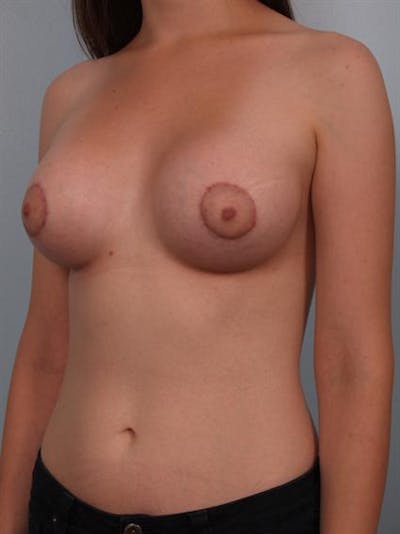 This patient, age 18, came to my practice because she felt her breasts were too small and was unhappy with their pointy shape. She had excess tightness of the lower breast causing a narrow, droopy appearance with puffiness of the areolas, all characteristics of tuberous breasts.
I recommended tuberous breast surgery that combined breast augmentation with circumareolar mastopexy (tightening around the areolas) to both fill out and "round out" her breasts.
In surgery, I placed Mentor smooth, round, high profile cohesive silicone gel implants through the areolas and under the chest muscles. I balanced her breast sizes using a 400cc implant on the left and a 375cc implant on the right. I also performed a breast lift using circumareolar incisions to shape and lift her breasts.
The women who visit me in Santa Monica for tuberous breast surgery typically enjoy the enhanced confidence they gain from finally having attractive, naturally shaped breasts.
Provider: Dr. Cohen