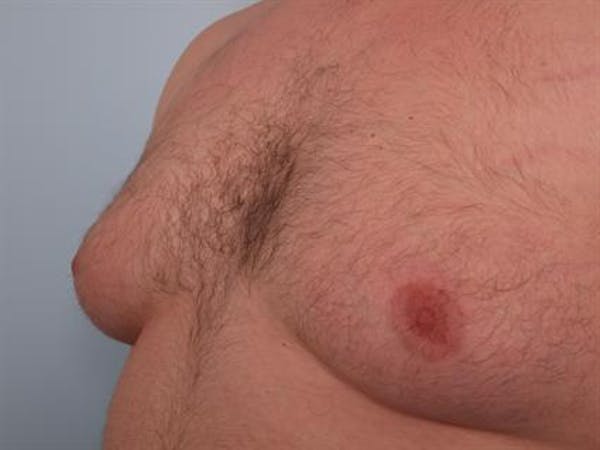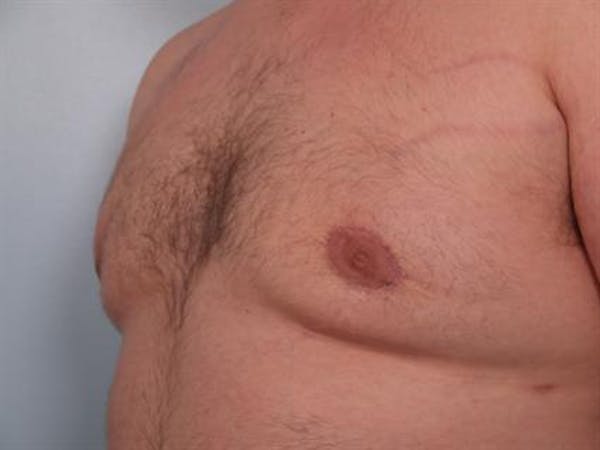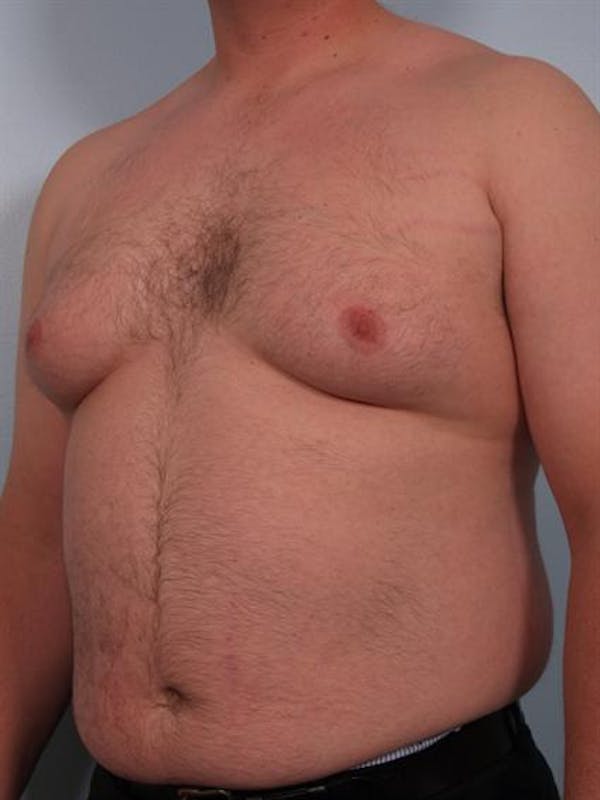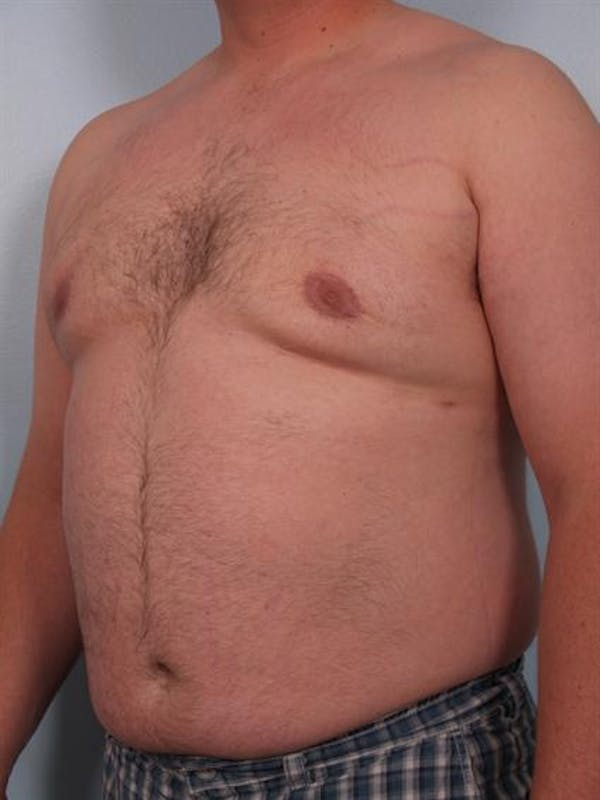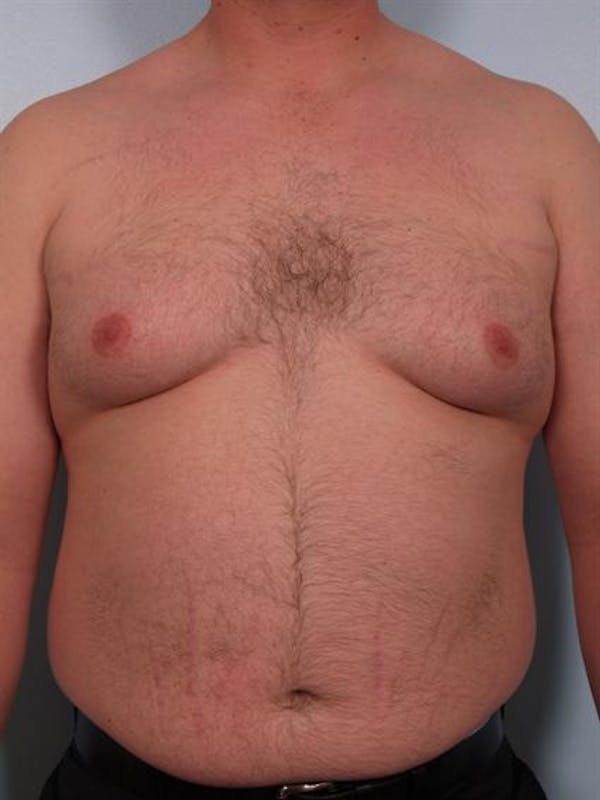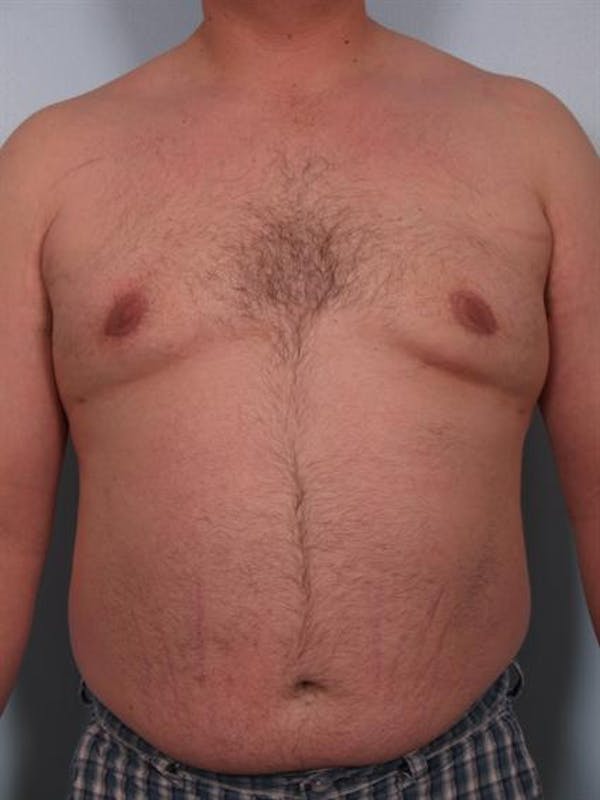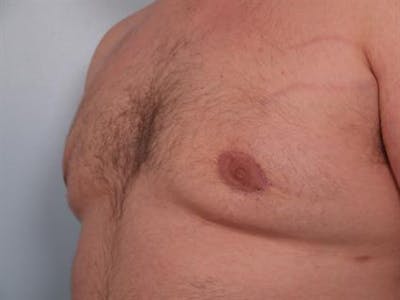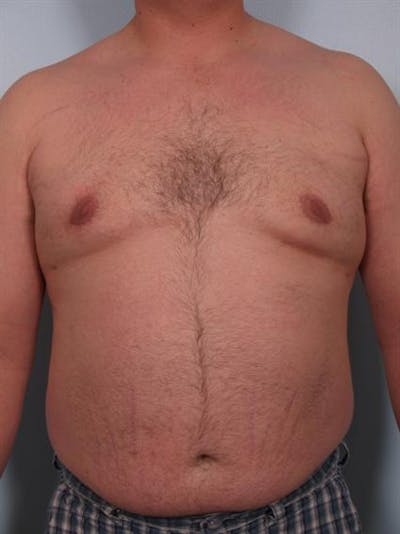 This patient is a 33 year old male who presented to my practice with interest in gynecomastia surgery. This patient had a fairly severe excess of tissue in the chest area which caused him embarrassment and made it difficult to wear certain types of shirts. He wished to have a more masculine chest appearance.
On examination, I felt that this patient would need both liposuction of the chest and direct glandular tissue removal through the areolas. Additionally, due to significant skin excess, I felt that he would need skin removal to tighten the chest. To minimize scarring, I recommended tightening around the areolas (circumareolar mastopexy).
In surgery, I used power-assisted liposuction to remove approximately 500cc from each chest. Additionally, I removed approximately 25 grams of glandular tissue from each side. Finally, I removed a significant amount of excess skin and tightened the skin around the areolas.
After surgery, this patient healed very well, and he had a significant boost in his self confidence. He was very pleased with the new, masculine contour of his chest.
Provider: Dr. Cohen