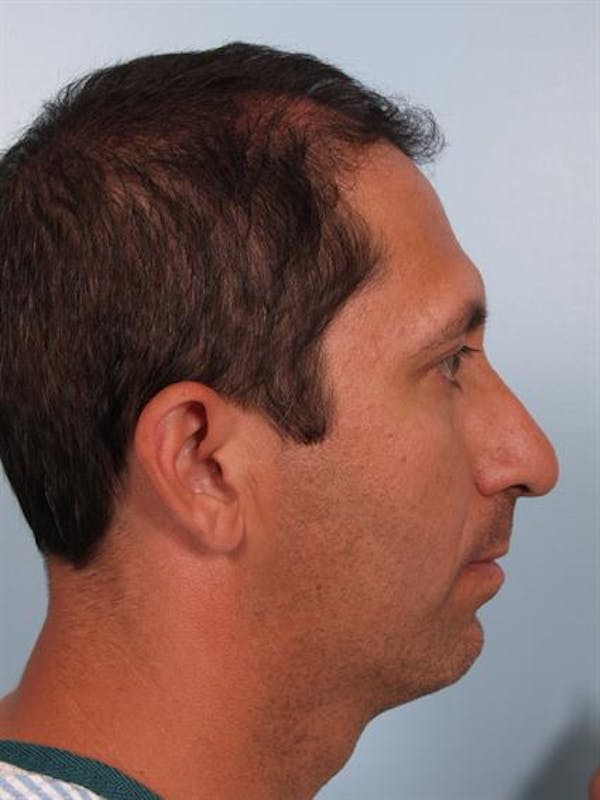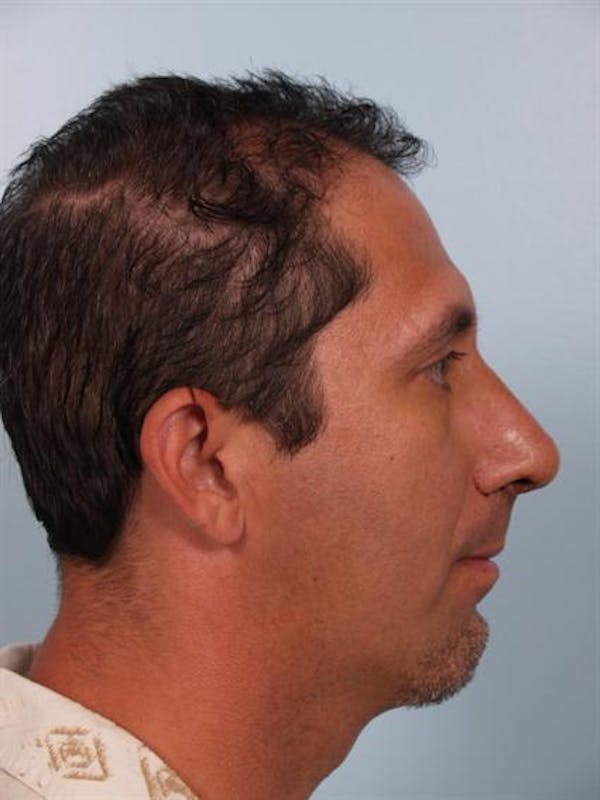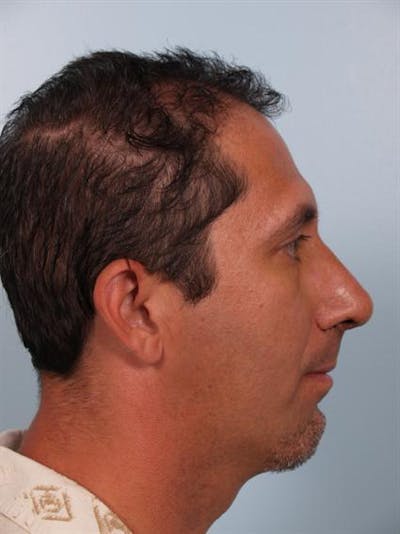 This is a 44 year old male who came to my practice with interest in a rhinoplasty surgery (nose reshaping). This patient had fractured his nose when he was a teenager, and was unhappy with the drooping tip and the dorsal hump.
On evaluation of this patient, I felt that the majority of his issue was the tip of the nose, which needed to be rotated upward into a more natural position. This, in combination with a hump reduction by filing down the bone, would give him a much more fitting nose for his face. I also recommended a chin implant in order to balance his lower face with his mid-face, which would give him a stronger, more masculine appearance. My goal was to maintain a very natural appearance that would not make this patient look like a different person.
I performed a rhinoplasty during which I rotated his nasal tip up and refined the appearance of the tip, filed down the hump, and narrowed the nose slightly. I also placed a medium sized extended anatomical chin implant through a small incision inder the chin.
The postoperative photos show this patient only 5 days after his surgery. He was extremely happy with the refinements to his face. He had a subtle but elegant improvement to his profile and to the overall appearance of his face.
Provider: Dr. Cohen