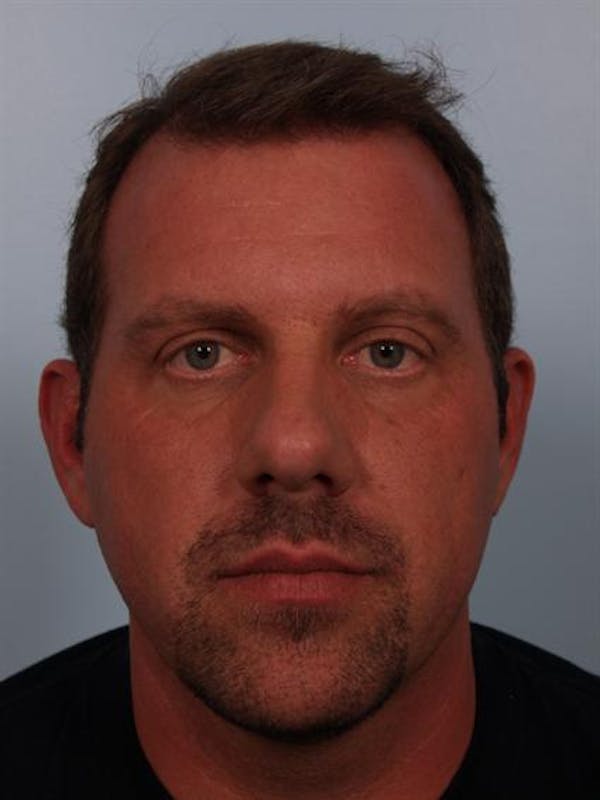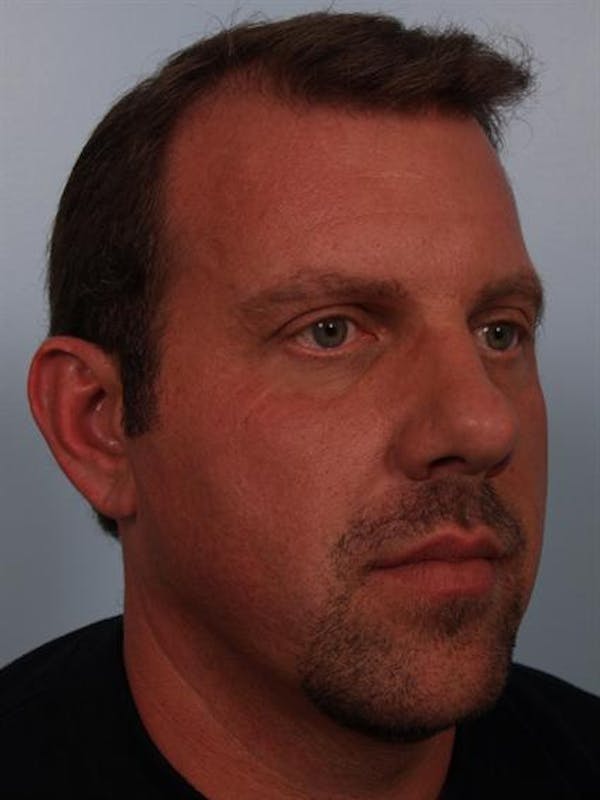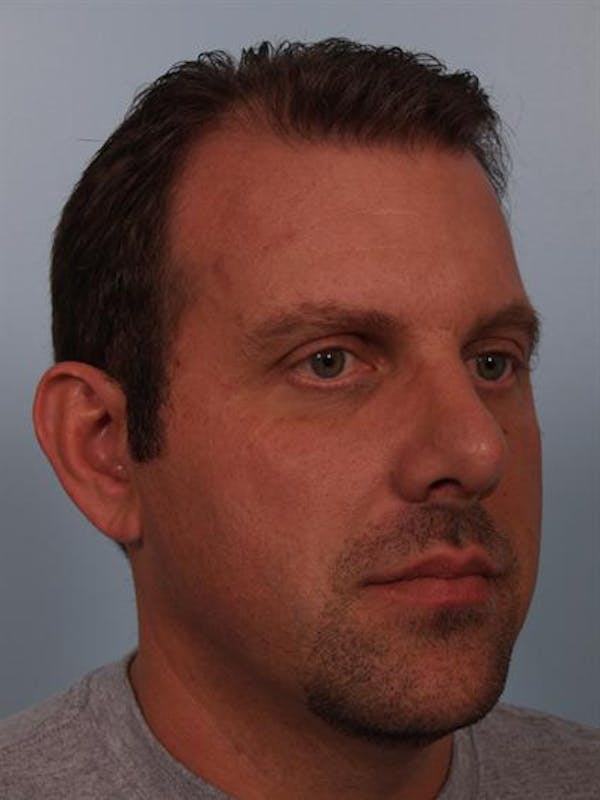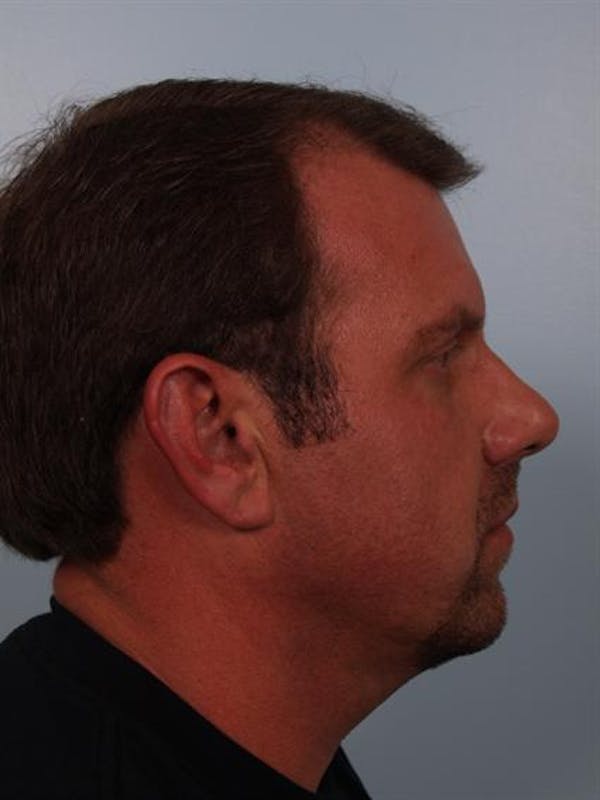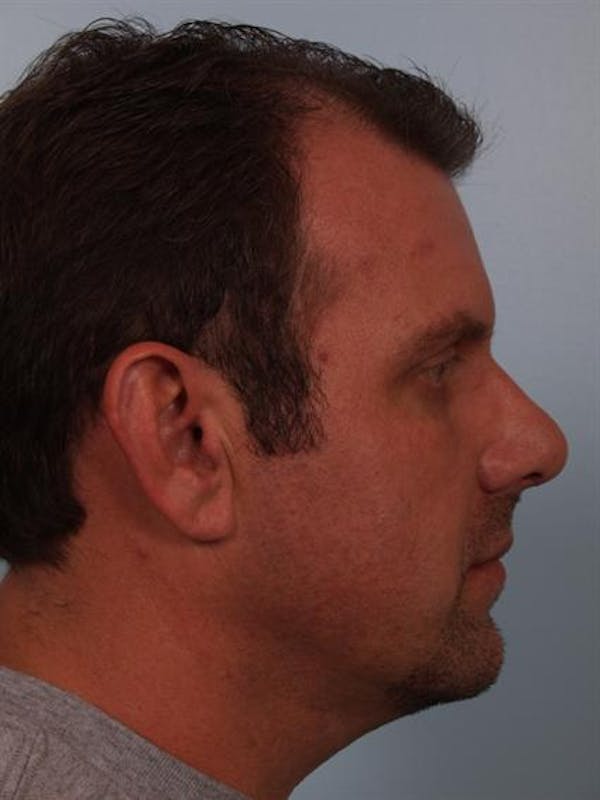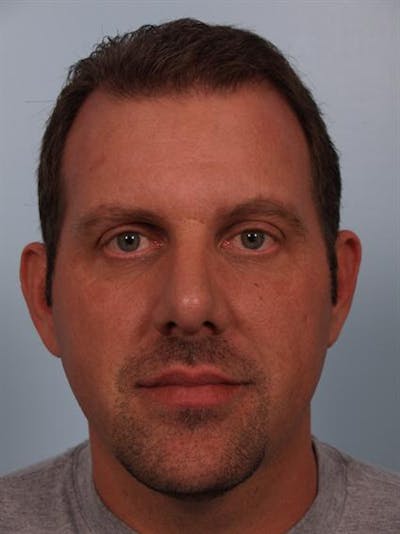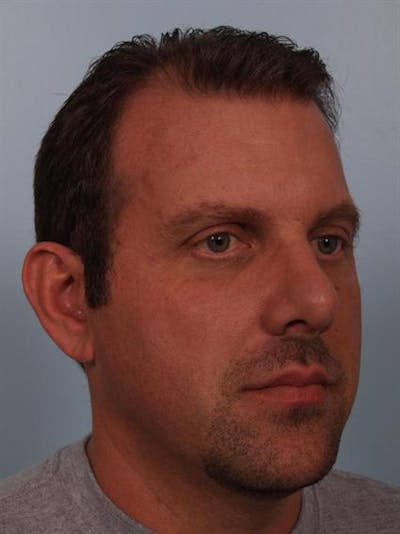 This patient is a 40 year old male who presented to my practice with complaints of a wide, bulbous nose and somewhat undersized chin. The patient also had some difficulty with airflow through the left side of his nose. This patient wished to have a natural refinement of his facial features.
With male facial surgery in particular, I always recommend a more conservative approach to maintain a masculine, natural appearance. A more subtle improvement is usually more acceptable than an overly dramatic change.
For this patient, I recommended a rhinoplasty (nasal reshaping) in order to narrow and refine the nose, and to make the tip less bulbous. I also recommended a left sided spreader graft (like an internal Breathe-Rite strip made out of the patients own nasal cartilage) in order to improve his breathing. With regards to the patient's chin, I felt that a modest sized chin augmentation would help to balance his facial features and improve his appearance.
I performed a rhinoplasty with narrowing and defatting of the tip, internal debulking and suturing of the patient's nasal cartilage, and a left sided spreader graft. I did not need to fracture this patient's nasal bones. I also placed a medium sized extended-anatominal chin implant through a small incision on the underside of his chin.
The patient's photos were taken approximately 1 month after surgery. I anticipate that the swelling in his nose will continue to improve over the next year, but even at this early point he has a significantly improved facial appearance. He was extremely happy with his natural nasal shape, and the narrower, more refined appearance of his face. He also reports that his breathing has significantly improved since surgery.
Provider: Dr. Cohen