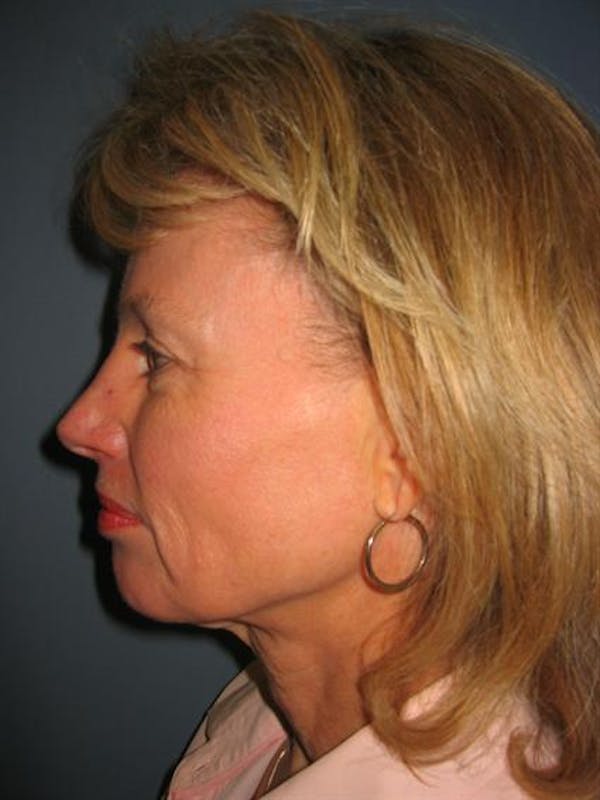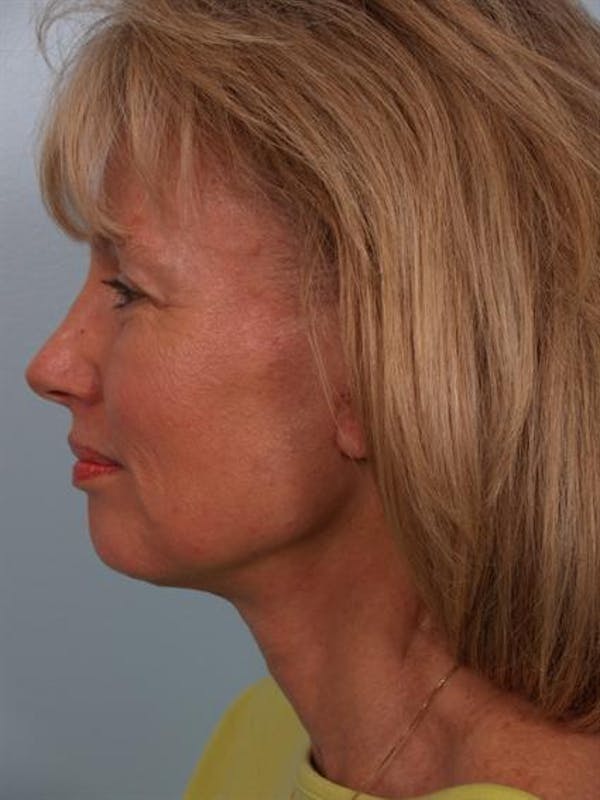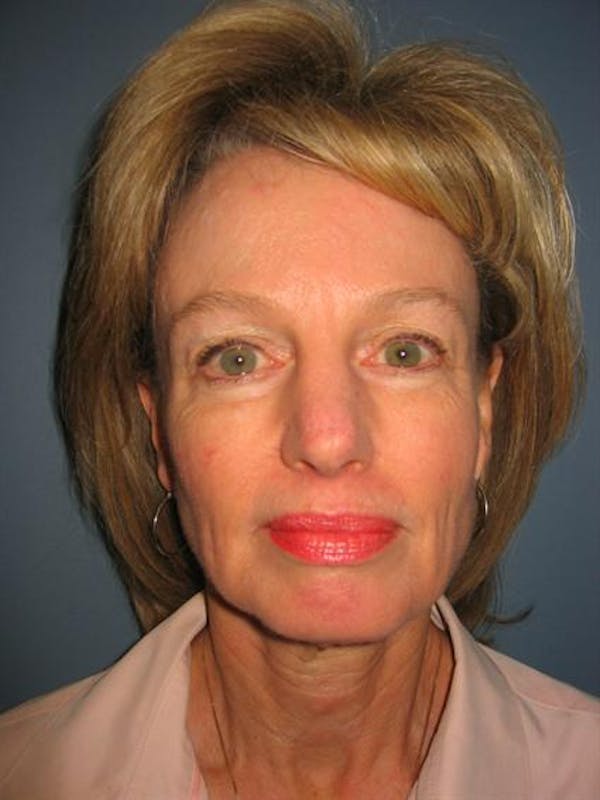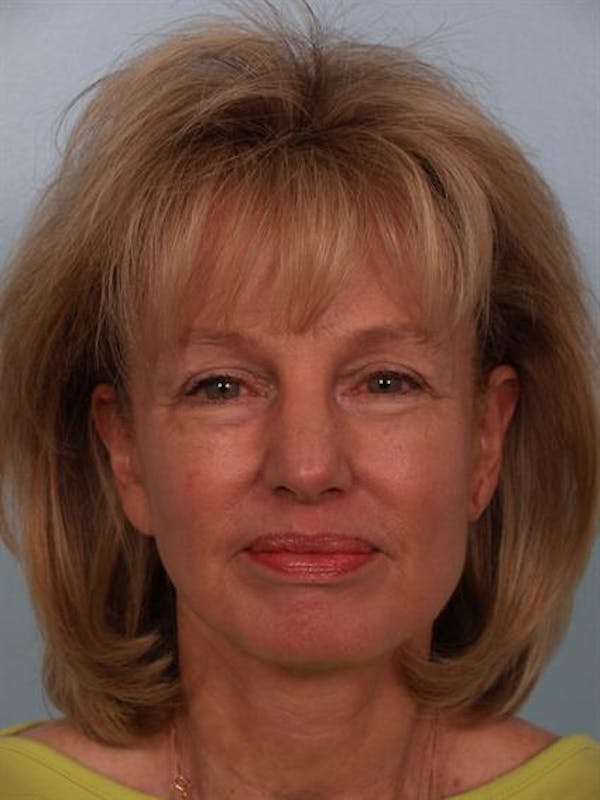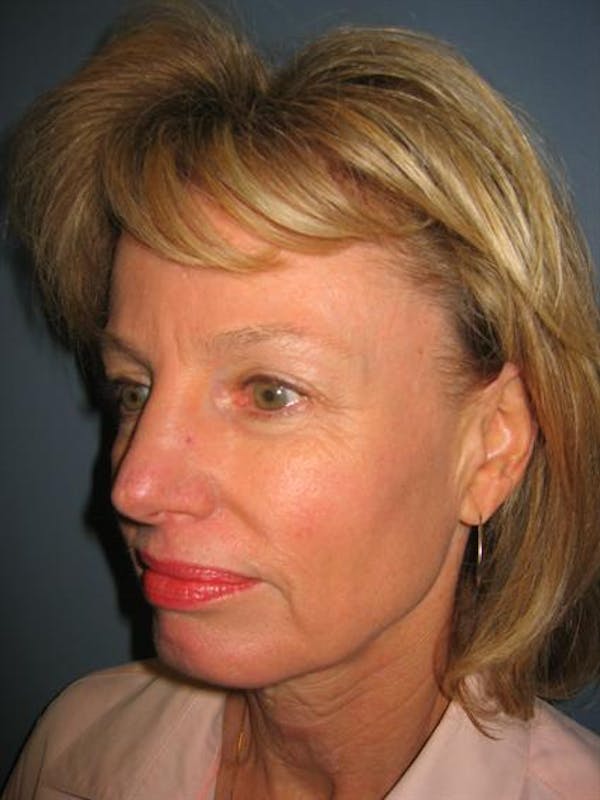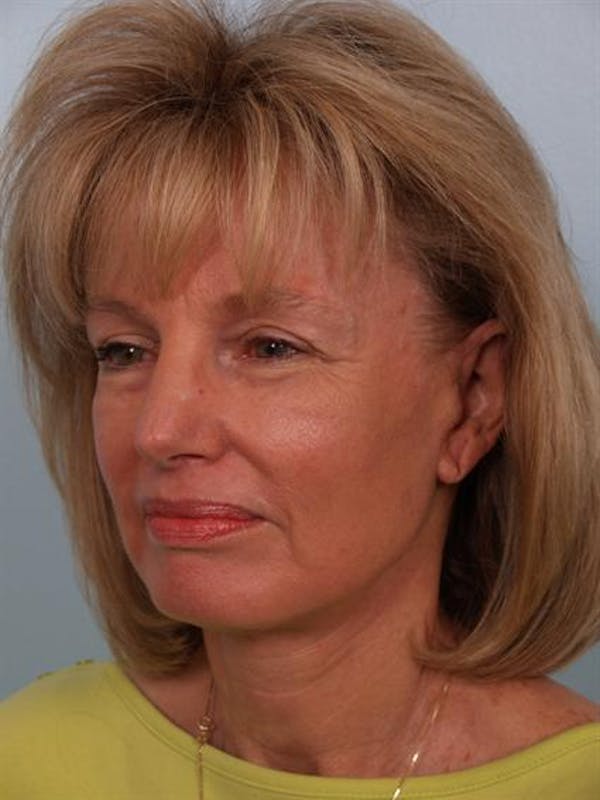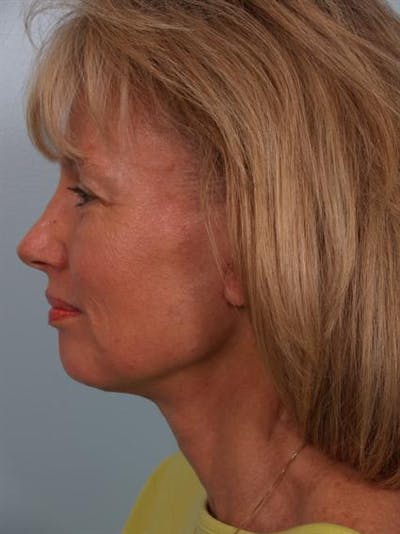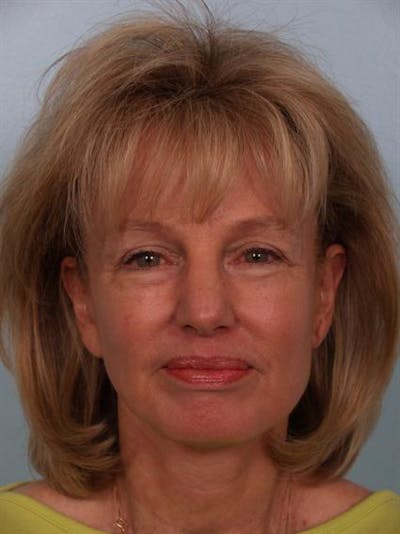 This is a 55 year old patient who presented to my medical practice with complaints of facial aging. Specifically, this patient was unhappy with the excess skin and sagging of the neck, and jowling of the jawline. The patient also felt that her lower lids had a tired appearance. One of this patient's main concerns was to avoid an unnatural or "pulled" appearance.
I felt that this patient would be an excellent candidate for a facelift and necklift in order to tighten her facial and neck skin, sharpen the jawline, and rejuvenate her appearance in a natural way. With regards to the lower lids, the main issues were excess fat of the lower lid in combination with a groove at the junction between the lid and cheek due to descent of the cheeks with gravity. I recommended a transconjunctival blepharoplasty (removal of lid fat through the inside of the lid to avoid a visible scar) and Restylane injections of the lid-cheek junctions to blend and smooth the appearance of the face.
The patient underwent a face and necklift with tightening of the deeper connective tissue (the SMAS layer) as well as tightening of the neck muscles (corset platysmaplasty). At the same time, I performed a transconjunctival blepharoplasty (lower lid fat removal) with injection of Restylane at the lid-cheek junction. The patient recovered very well, with minimal pain or bruising. She was very happy with the natural, rejuvenated appearance of her face, neck and eyes, and was pleasantly surprised at how quickly she recovered.

Provider: Dr. Cohen