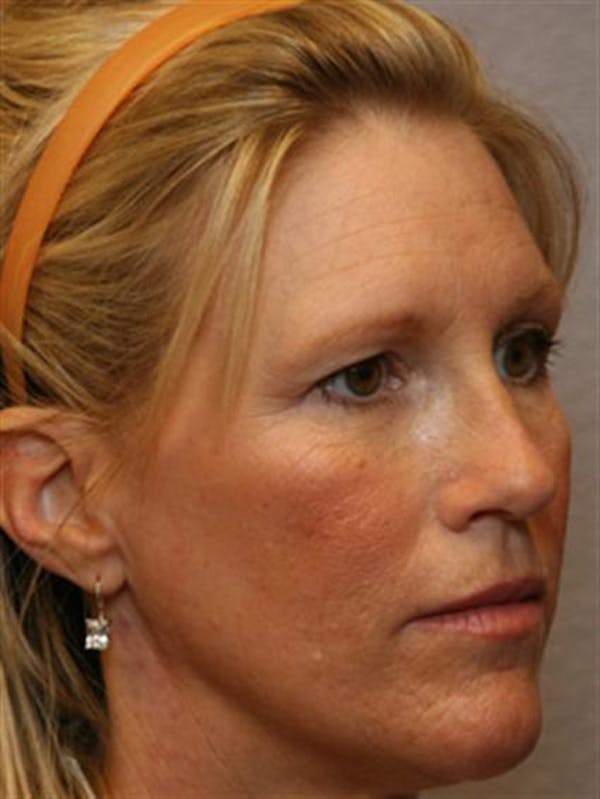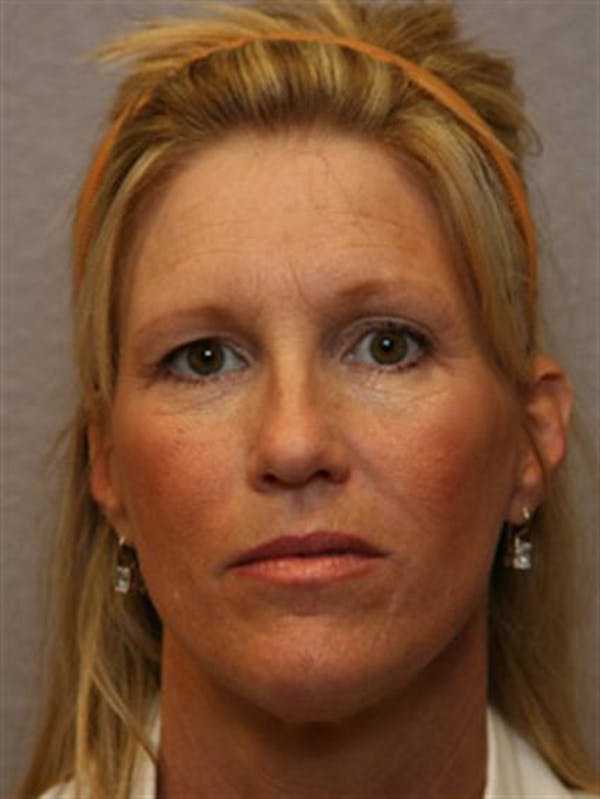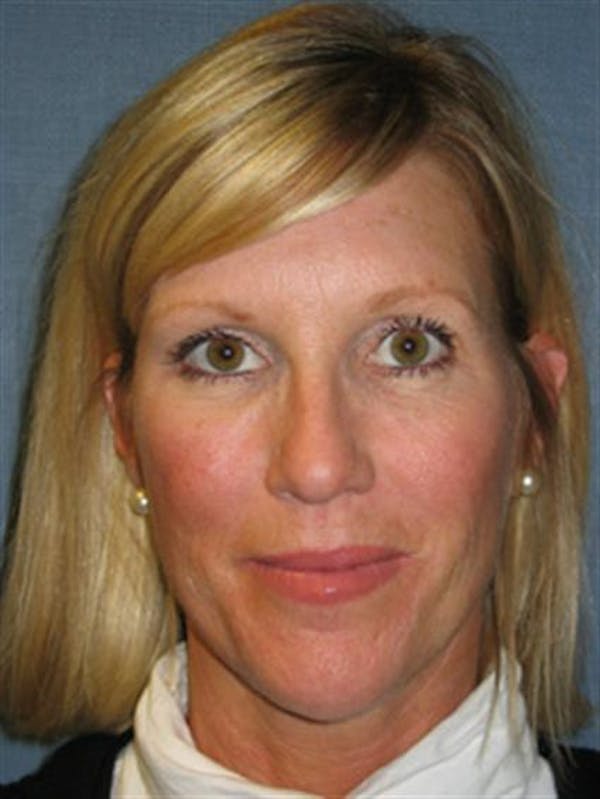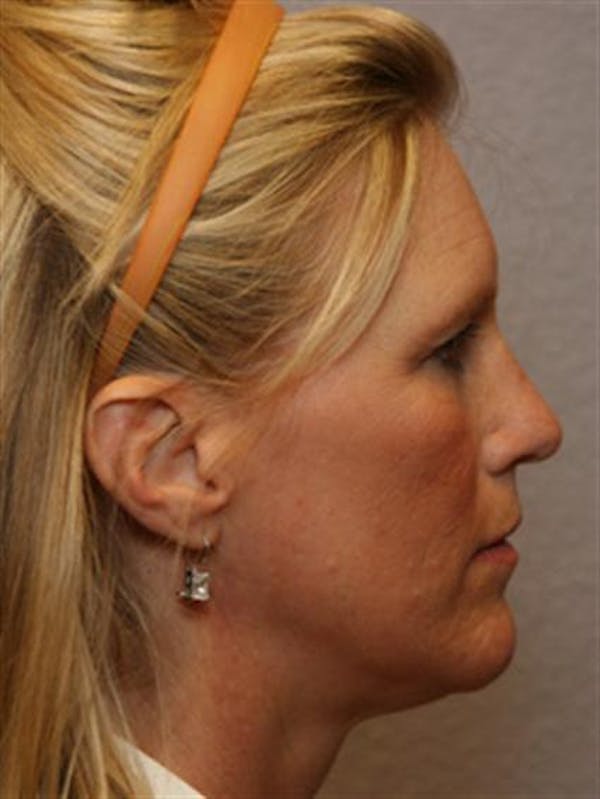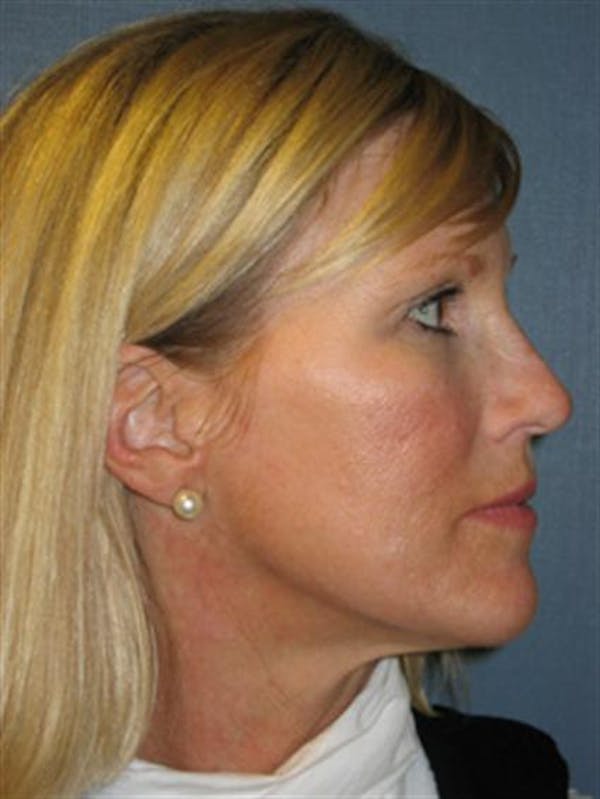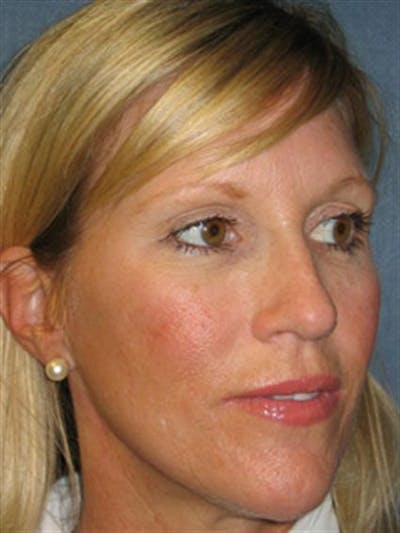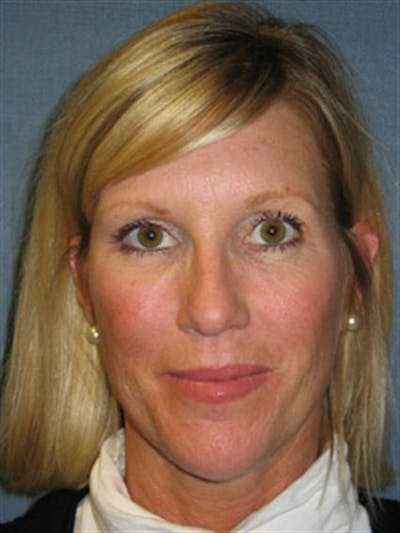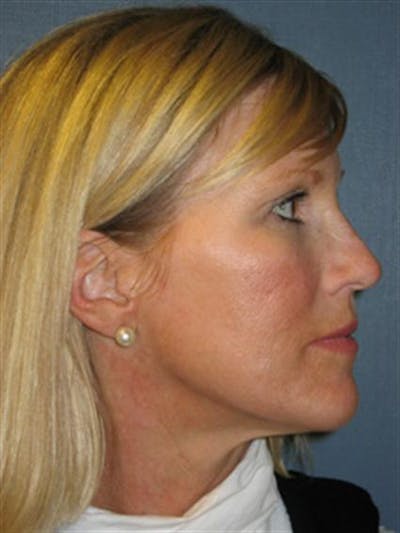 This is a 45 year old female who came to my practice for rejuvenation of the upper lids and brow. When I saw this patient, I noted that one of the main issues affecting her appearance was asymmetry (difference from one side to the other) of her brow. Specifically, her right brow was much lower than her left, causing excess drooping of the eyelid skin on this side. In addition to her brow asymmetry, this patient also had a mild excess of upper lid skin.
This patient's main goal was to have a very natural appearance, without looking "pulled" or "surprised". I informed her that with an endoscopic browlift, I could raise her right brow higher than the left in order to even out her appearance with minimal incisions behind the hairline. My goal was to maintain a natural, delicate arch to her eyebrows. After the eyebrows were stabilized in position, I could remove the excess upper lid skin.
The patient underwent an endoscopic browlift with upper lid blepharoplasty (skin removal). I also added a small amount of botox to the crow's feet area and the area between the eyebrows to smooth this skin. Finally, I placed Restylane (a clear, natural filler material) in the junction of the lower lid and cheeks to improve the contour of this area. Some additional Restylane was placed in the grooves between the nose and the corners of the lips (nasolabial folds) as well as in certain creases of the chin and around the mouth to maximize this patient's facial rejuvenation with minimally invasive surgery.
After surgery she recovered without any difficulty, and demonstrated excellent improvement of brow symmetry and had a refreshed and rejuvenated (and, most importantly, natural) appearance of her brow, eyelids, and lower face.

Provider: Dr. Cohen