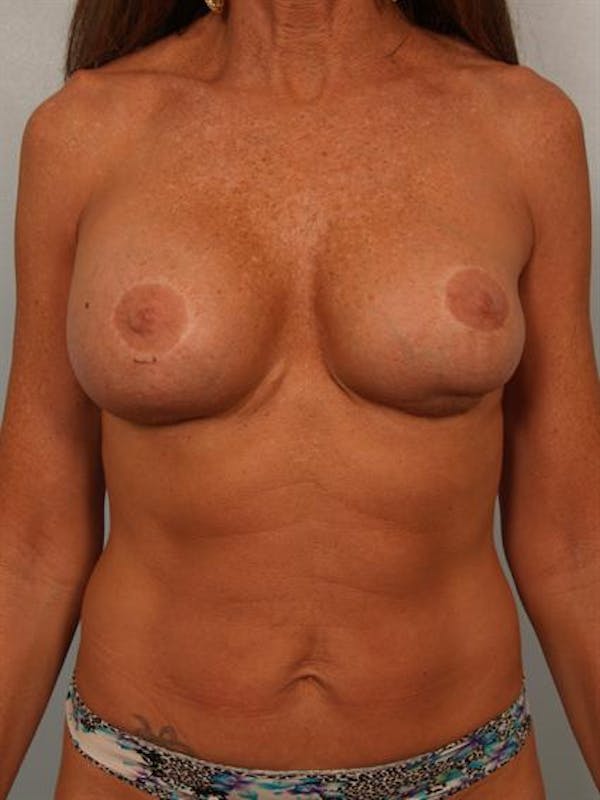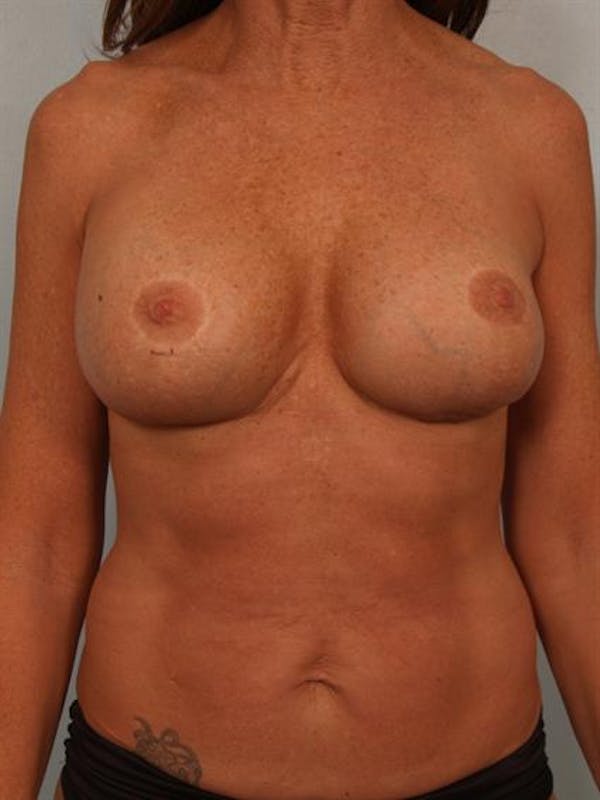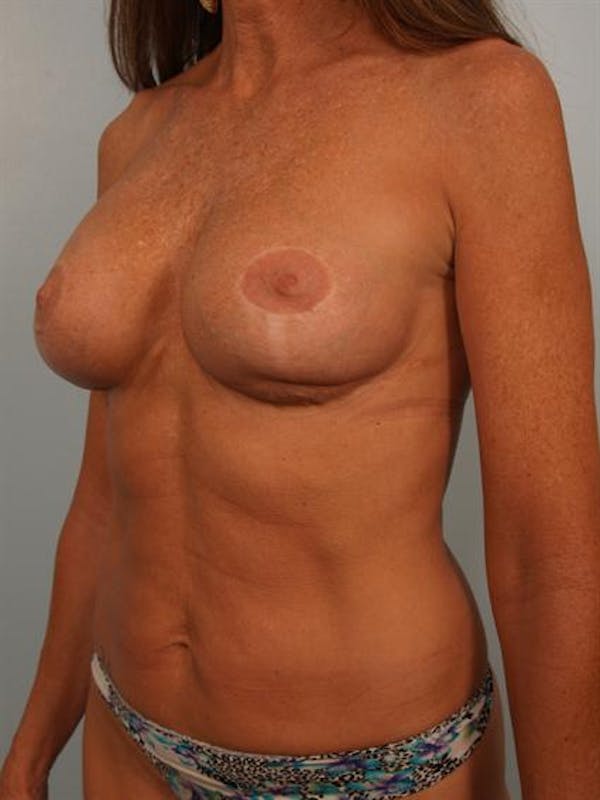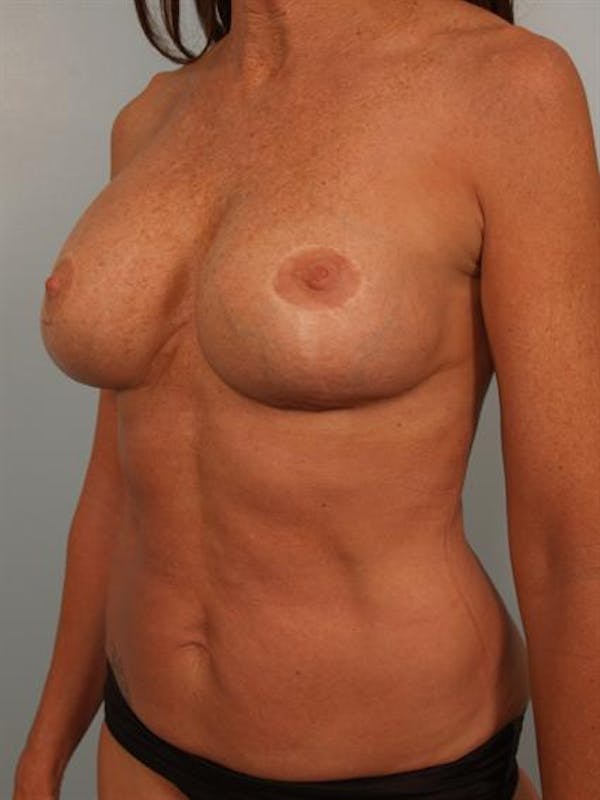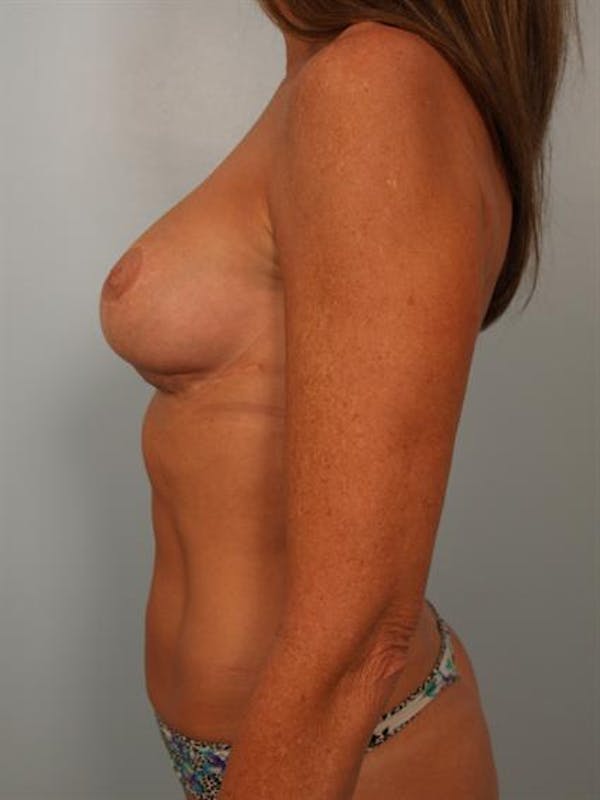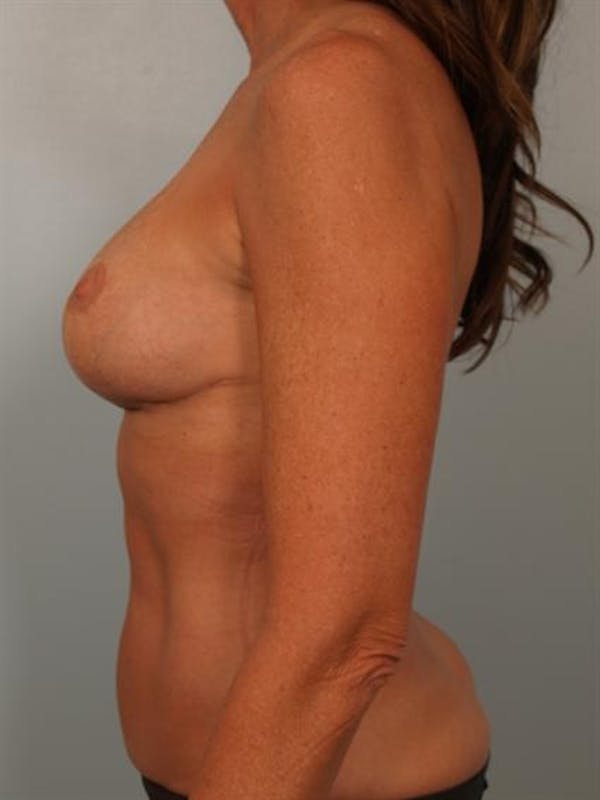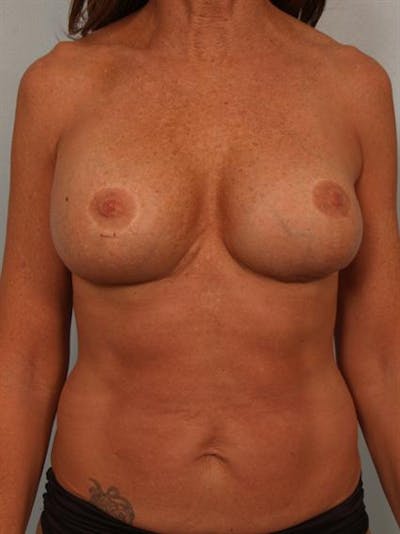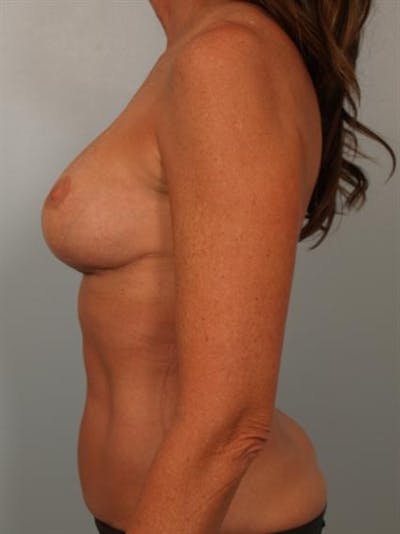 Please note: this case represents fat grafting only, without any other adjustments to the patient's breasts.
This patient is a 52-year-old female who presented to my office with complaints of breasts which were unnatural in appearance. The patient previously had multiple breast surgeries by another surgeon including placement of Flex HD, a reinforcement material that I consider a cheaper and less effective version of Strattice. The patient had old saline implants which were extremely palpable through the lower breast as well as an unnatural crease and visibility of the Flex HD and what appeared to be permanent sutures.
This patient had extremely thin tissues and was at very high risk for implant exposure if any wound healing issues occurred. As a result, although I felt the patient at some point would benefit from a complex revision, I recommended fat grafting as the best initial step to maximize improvement while keeping the risks as low as possible. We discussed harvesting from the flanks and if needed from the medial and lateral thighs. I felt that simply adding fat would hide many of her issues such as the implant, suture and Flex HD palpability, without requiring any significant incisions.
During surgery I harvested fat from her flanks and processed it with the Revolve fat grafting system. The fat (125cc on the left and 75cc on the right) was reinjected in the breasts, particularly at the lower portions to hide the irregularities. Simply by fat grafting, I was able to correct most of her issues in an extremely low risk manner, and she was very happy with the dramatic correction of her issues.
Provider: Dr. Cohen