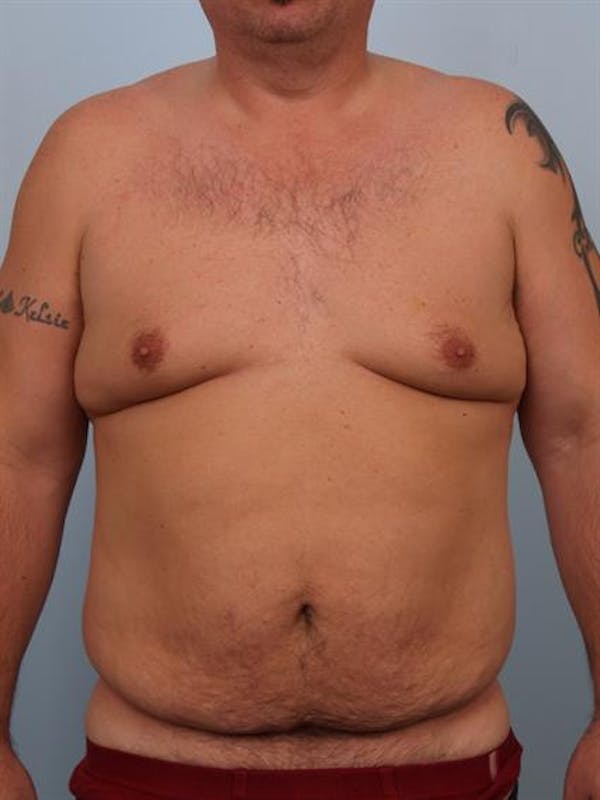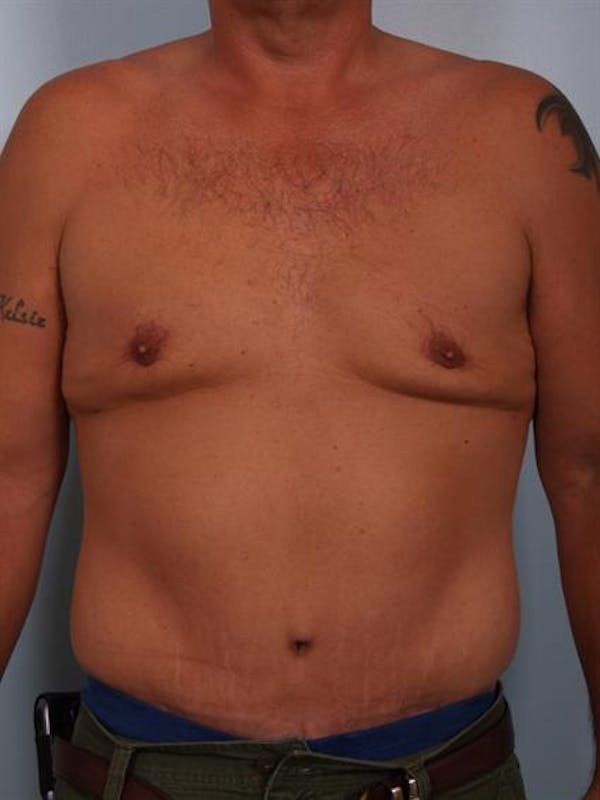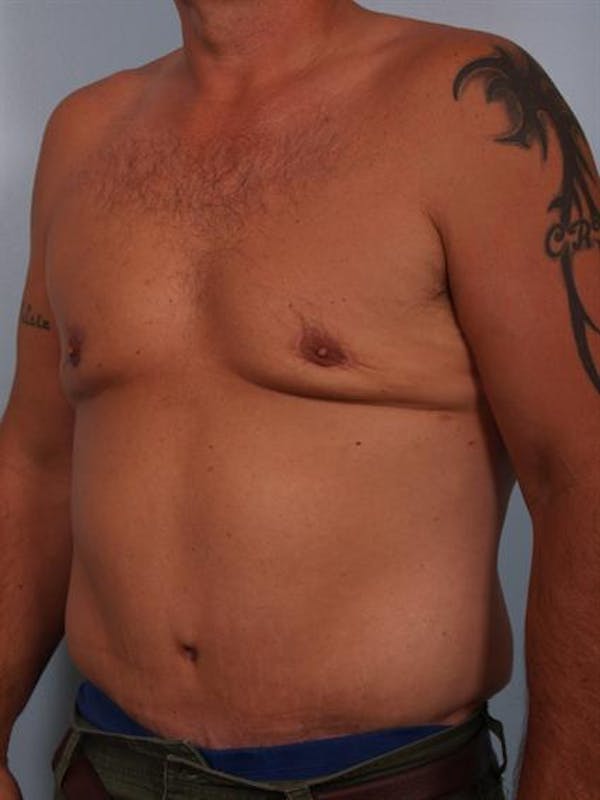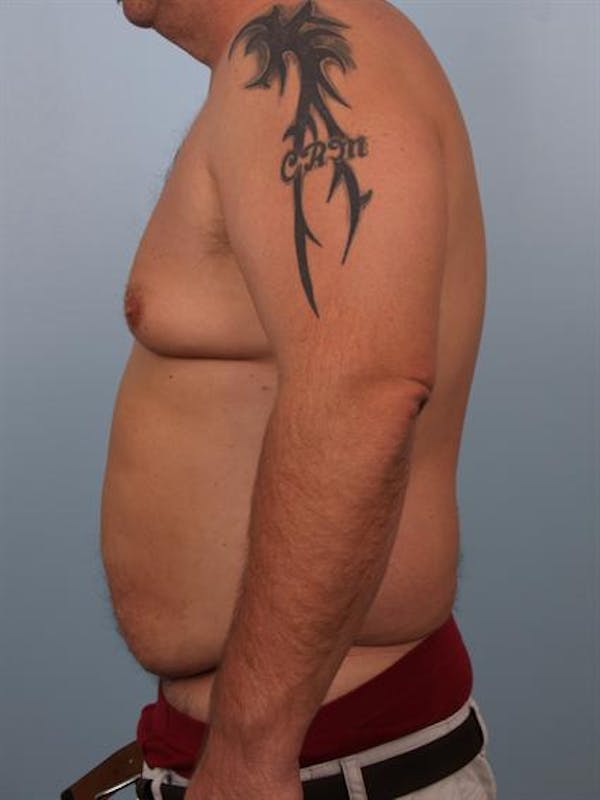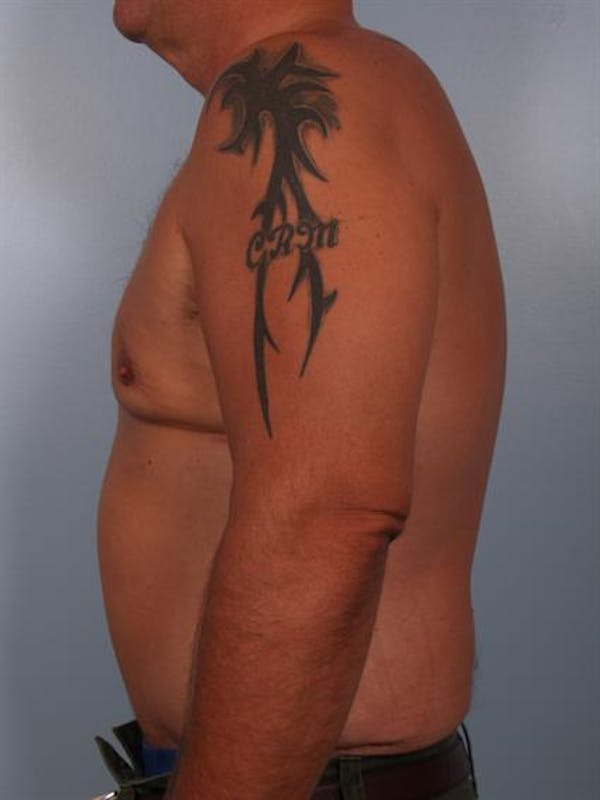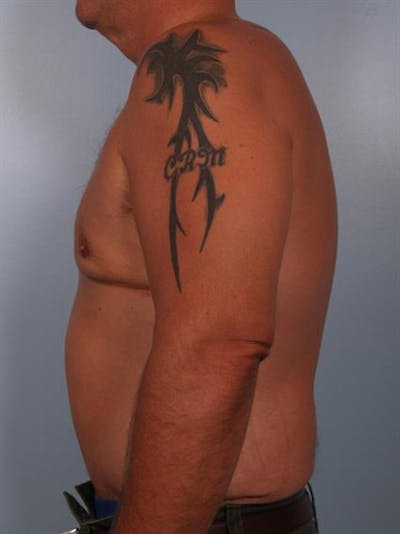 This patient is a male in his early 40's who presented to my practice with concerns regarding his excess chest tissue (gynecomastia) and his excess fat and loose skin of his abdomen. I encouraged this patient to lose weight, which he did through diet and exercise. (The preoperative photos were taken after this weight loss had occurred.) Once his weight was at a better level, I recommended performing liposuction of the chest and love handles, as well as an abdominoplasty (tummy-tuck) and tightening of the chest skin using a circumareolar (around the areola) incision pattern.
I performed liposuction with power-assisted liposuction and removed almost two liters of fat and fluid. I also took multiple pounds of skin and fat off the abdomen and chest. The patient did very well after surgery, and (once cleared by me) resumed his diet and exercise program.
This patient couldn't be happier, and told me that for the first time in his life, he felt comfortable on the beach without a shirt. His positive attitude and increase in self-esteem was very impressive during his most recent office visit. The surgery certainly made a huge difference, but this patient's commitment to his health and fitness have continued to improve the surgical changes I made in the operating room.
Provider: Dr. Cohen